With the start of college classes still a few weeks away, Coconino Community College tried a unique tactic on Friday to promote new class offerings and encourage sign-ups for the upcoming school year.
Instead of the typical open house or scheduled tours, the community college invited a handful of food trucks and vendors to the parking lot of its Fourth Street campus. Employees were on hand to offer tours of the campus, give information about classes and register new students. 
The event was a first for CCC, spokesman Larry Hendricks said. It was meant to promote new classes the college has added at the Fourth Street campus.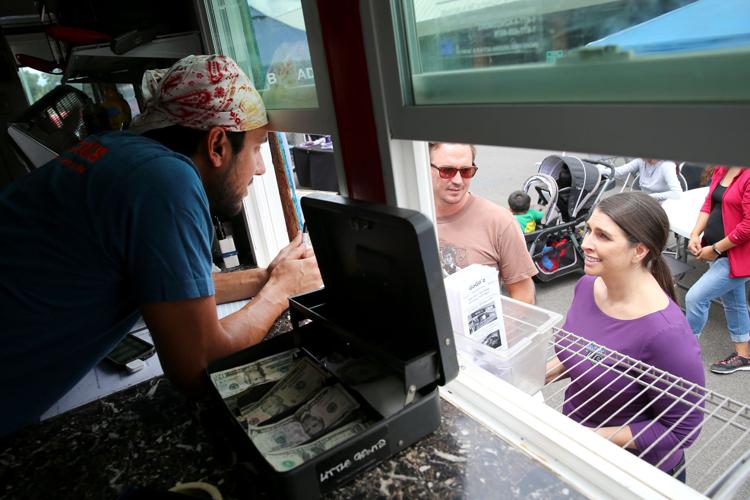 "We want to show our face in the neighborhood more and remind folks we're still there and still offering a valuable service," Hendricks said. 
You have free articles remaining.
He estimated that throughout the lunchtime event's two and a half hours more than 100 people were milling about at any one time.
CCC decided to add more classes at its Fourth Street campus to better serve what is a large population living in east Flagstaff, said Scott Talboom, executive director of institutional advancement at CCC.
"I think it's a great move to offer classes that are closer to people's homes," Talboom said.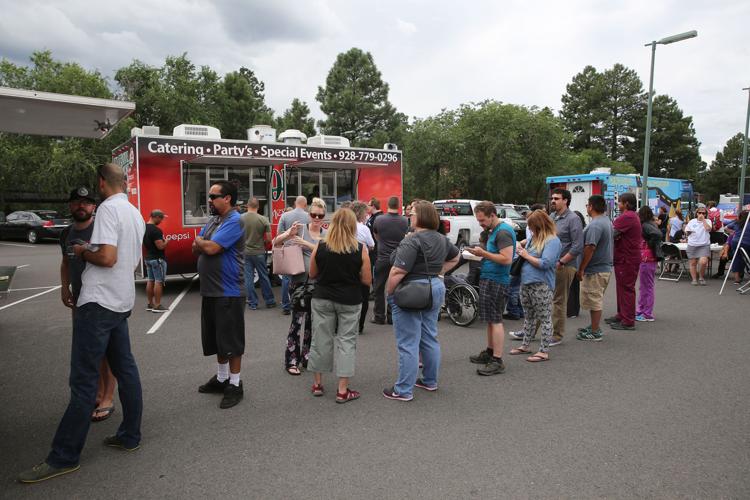 Talboom said that while the Food Truck Friday event was a one-time thing, the college is thinking about bringing food trucks back when school is in session so students can have a lunch option.