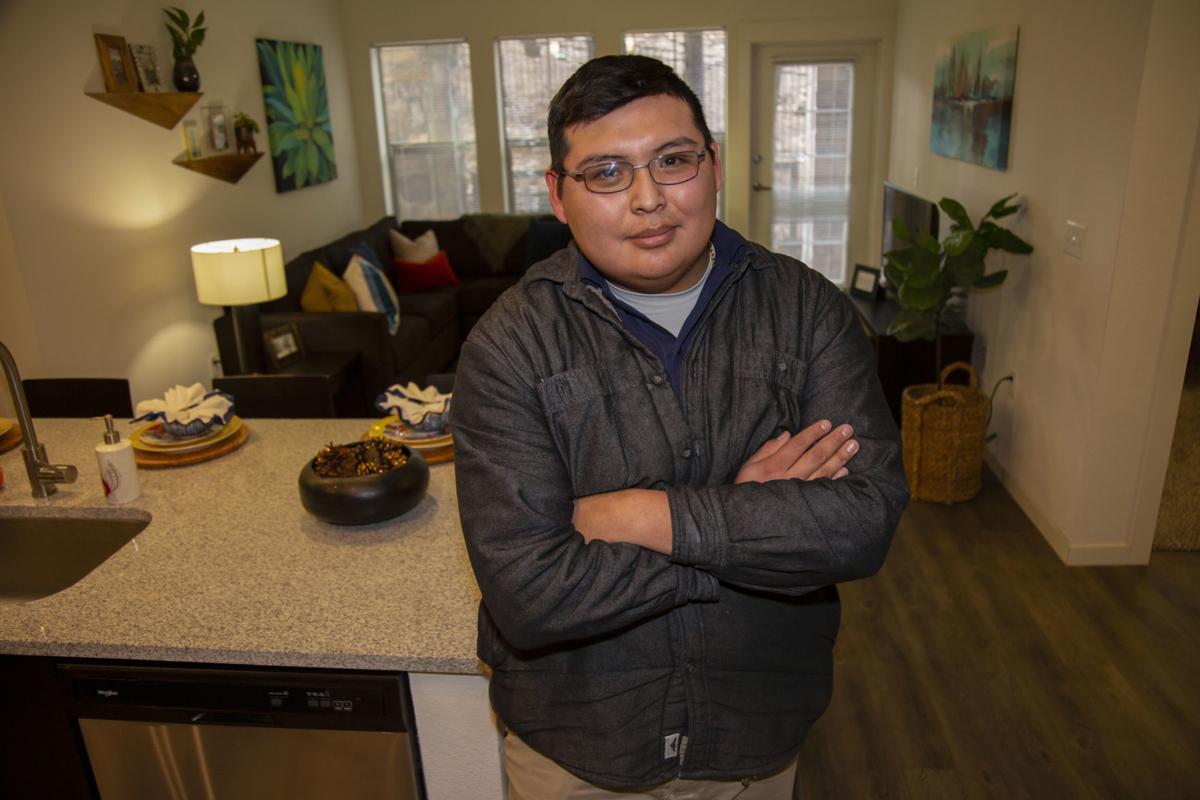 Kirk Anderson was unemployed and walking through the halls of the Coconino Community College campus when he saw a flier advertising the Certified Apartment Maintenance Technician (CAMT) program.
Intrigued, he applied. Now, he works at a large apartment complex in Flagstaff as the maintenance supervisor.
"What I like about the work is helping people," Anderson said. "I think that's the most important thing about my job, and it's always nice to see a smile on someone's face when I leave a property."
CCC, now in the eighth year of offering the Maintenance Technician class in Flagstaff, has a new class starting on Jan. 27, 2020. Spots are limited and they go fast. In order for candidates to qualify for the in-demand class, they need to attend an Information Session on Tuesday, Dec. 10, 11 a.m. to noon, or 3 to 4 p.m. at Goodwill of Central and Northern Arizona, 4308 E. Route 66.
"It's popular because of the extraordinary amount of job opportunities," said Ken Myers, CCC faculty. "It's putting people to work right away."
Kay Leum, executive director of Extended Learning at CCC, said the allure is a combination of the short training time and the excellent wages the graduates receive once they land a job. The program has been so popular in Flagstaff that it was brought, for the last two summers, to the community of Page.
Myers said the six-week training, which takes place five times a week, eight hours a day, offers several certifications – CAMT, which is good in all 50 states, water and piping systems, refrigerants, appliance repair, computer literacy, OSHA10 and EPA608 and more. There is even "soft skill" training to prepare the graduates for customer-service and job-interviewing skills.
The tuition for the majority of the students, roughly $1,600, is covered by grant funding for eligible participants through the Coconino County Career Services and Goodwill, both longtime partners of the program. Other partners include Coconino County Health and Human Services District and the National Apartment Association.
The class size is limited to 15 students, and last year's class had 60 applicants. There have been more than 100 graduates of the program in eight years, and approximately 90 percent of the graduates successfully passed their certification exams. Although he didn't know the exact number, Myers said at least 75 percent of the graduates found work in Flagstaff, many of whom were interviewed even before they finished the class.
Anderson enjoys his work. In a typical day, he might work on a heating unit, or repair some drywall, fix an electrical problem, bring an appliance back to life.
"With me, I don't stop learning," Anderson said. "If you really want to move up in life, you got to keep learning."
Larry Hendricks is the public relations coordinator for Coconino Community College.