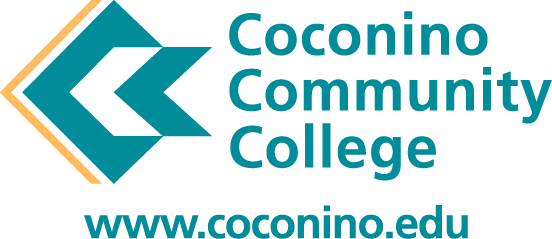 Last week, Coconino Community College distributed the first part of its federal relief funding to students impacted by the COVID-19 pandemic.
The aid from the Coronavirus Aid, Relief, and Economic Security (CARES) Act stimulus package, which allocated just over $552,000 for CCC, was distributed to 744 qualifying students, who each received $600 to spend on costs associated with changes to CCC's operations as a result of COVID-19. The college transitioned to online-only instruction on March 23, following spring break.
Thursday, funds were transferred to students who had completed the 2019-20 Free Application for Federal Student Aid (FAFSA) and met the requirements of the Higher Education Act (HEA 484), which includes citizenship and enrollment in a certificate or program for the spring semester. This equates to about 22% of the college's total spring semester students.
"A lot of colleges haven't even gotten their money yet, so we're excited we got our money so quickly so we could get it into students' hands," said Bob Voytek, the college's director of Student Financial Aid and Veteran Services.
The remaining $100,000 of CARES Act funding will be used for summer students as well as eligible spring students who have not yet completed the FAFSA but continue to be enrolled at CCC.
Voytek said the college chose not to have an application for the CARES Act grants because it would have reduced the number of qualifying students, especially as federal guidelines shifted throughout the process. Though initially it was suggested that every student could receive the funding, Voytek said later guidance limited it to those students who are eligible for financial aid.
"I'm so happy that Congress came through with this funding. I think it's critical for our students and it will really allow them to continue to enroll in college," Voytek said, noting that students have reported new technology costs to access their classes, as well as increased housing, food, childcare and healthcare costs.
The second phase of CARES Act funding scheduled for schools will bring another payment of exactly $552,365 to CCC. Though the second round can be used for the college's operations, President Colleen Smith said the goal is to give the majority of these funds to students, as well, with a portion for trainings needed to switch the college's classes to online-only.
"It's a hard time and we know that," Smith said.
So far, COVID-19-related expenses have cost the college $65,000, an amount that is expected to increase, but Smith said CCC is used to working with a small budget.
"We're much more streamlined than a lot of colleges of our size. It's not like we had anything extra," Smith said.
Because predicting fall enrollment during the pandemic is challenging, Smith said CCC has taken measures to avoid furloughs and layoffs: following retirements, faculty positions in larger departments have been left vacant, while the college has delayed its new programs until at least the spring. The veterinary technician, marine technology maintenance and automotive programs, alongside additional hospitality and workforce courses, have all been postponed.
CCC students are encouraged to complete their FAFSA applications as soon as possible to see if they qualify for CARES funding. For more information, visit www.coconino.edu/cares-grant.
Northern Arizona University
Northern Arizona University has announced it will be distributing most of its CARES Act funding, $11.7 million, to students through July 6. Students who are eligible for Federal Pell Grants will receive $500, while other students will receive $400. NAU will either mail a check or deposit the grant in students' bank accounts.
In addition to meeting the requirements of HEA 484, NAU has determined students must be enrolled as a full-time graduate or undergraduate student as of March 13, be making satisfactory academic progress, and not be enrolled in an elementary or secondary school to qualify.
The remaining 25% of funds will be distributed in the late summer or early fall with a separate application process. Students are required to complete the FAFSA by June 1 to be eligible for the first phase of funds.
By the end of the day Tuesday, when students and families were emailed about the available funding, NAU reported that more than a third of eligible students had applied.
Concerned about COVID-19?
Sign up now to get the most recent coronavirus headlines and other important local and national news sent to your email inbox daily.