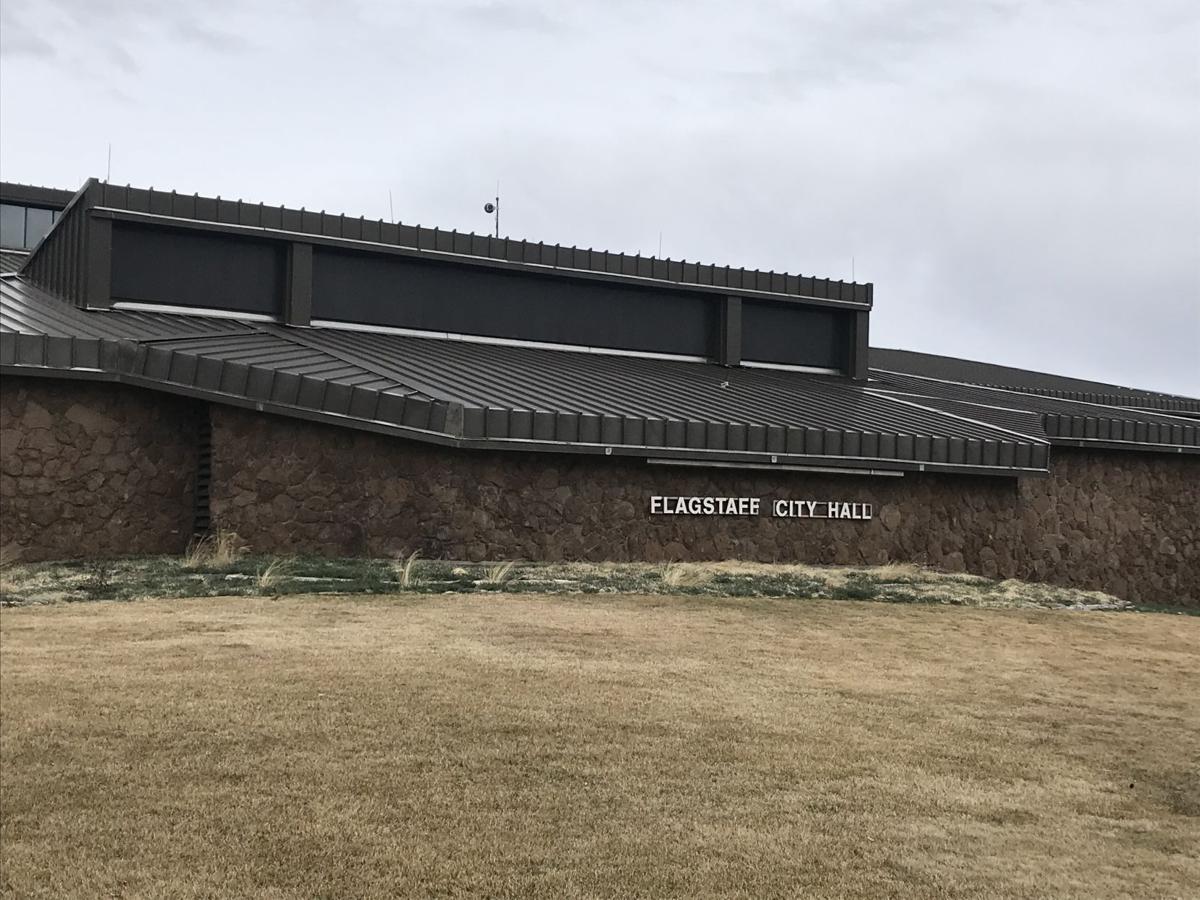 Flagstaff City Council and mayoral candidates have been given the chance to answer a weekly question in no more than 150 words. This week's question: How has Flagstaff done in responding to COVID-19 and what more should be done?
Mayor
Charlie Odegaard
All private and government entities have struggled in unknown territory in trying to deal with a global pandemic. I give credit to Mayor Evans for providing a quick response to protect our community's health. The State of Arizona has exerted its preemptive authority over cities and businesses. We've implemented a facial covering requirement when social distancing cannot be adhered to. Please wear a facial covering. I am really proud of the City Council along with our City management team for using CDC
Guidelines to navigate to a point where we have clear guidelines concerning City operations, permitting, and recreational facility guidelines. Coconino County is actually the lead concerning our community's health for they have the statute requirement of a Health District. I would ask my colleagues to show unity as a council body, without creating division for our community and organization during the political election season.
Jamie Whelan
City action to COVID-19 pandemic was immediate and responsive. In February, I asked the Mayor and City leadership for a public discussion regarding the pandemic. The Mayor in her wisdom and staunch leadership had the foresight to create an Emergency Order to close all nonessential services, and asked that the community stay home, wear masks, and physically distance.
Working with Dr. Engelthauler (past epidemiologist for AZ Depart. of Health Services and current co-director of pathogen research at TGen) City Council recreated a community re-entry plan that was science based. Work began with Flagstaff Shelter Services to ensure that unhoused individuals in our community were cared for. While collaborating with the County Health District (who has jurisdiction over health in our county) to assist with strategies to ensure the health of city residents. More could have been done but Governor Ducey chose to preempt all local control.
Paul Deasy
Throughout my mayoral campaign, I've been talking a lot about the need for better communication from our City elected leaders. Although the Coconino County Health and Human Services Department takes the lead on the pandemic response, our City elected leaders should still be communicating regularly with the public about Covid-19 in Flagstaff. Over the last several months people have told me, "Where are our City elected officials? I'm not hearing anything except after the Mayor makes an important decision."
The Mayor and Council should use more communication platforms to reach people. We could easily create a sign-up page on the city website for a biweekly or monthly newsletter from the Mayor and Council. Daily statistics are not enough. We need stories - a powerful communication tool - about how the virus affects our frontline workers and survivors. These stories would greater impact people's behavior to prevent the spread.
Council
Eric Senseman
I applaud the city's stance against the state's resistance to making a face mask mandatory in public and temporarily closing non-essential businesses in order to slow the virus's spread. However, people continue to suffer at the hands of COVID or unemployment. We can prevent the spread of COVID by staying distant, wearing a mask in public and meeting others virtually or out-of-doors while also scaling back, modifying, and finding creative solutions for businesses. The city should assist businesses as much as possible to keep people working and safe.
Some measures we can take include: funneling support towards our local medical facilities; loosening permits and rules regarding businesses so they can more easily accommodate larger sets of distanced people (expanding restaurant outdoor seating and eliminating parking fees are good examples); enforcing mandates that keep us safe; keeping open, safely, the places and attractions that bring people to our wonderful city.
Miranda Sweet
I applaud our Mayor for the swift action of closing Flagstaff down in the beginning of the pandemic and enacting the mask ordinance once given the green light to do so. I wish we had more opportunities to rely on our city leadership to make tough decisions that pertain to the well being of our community. City council and staff were given a tough task of creating unprecedented protocols like the City of Flagstaff's Re-entry Plan. Having cohesive messaging and ways to get those messages out into our community remain key to ensuring we all have the correct tools to handle these unusual times.
As a small business owner I take my experience working through the pandemic with little guidance as an opportunity to look through a larger lens. I understand firsthand how open communication continues to be crucial as our community works towards decisions for the common good.
Becky Daggett
I would like to see the City, County, NAU, CCC, and FUSD discuss collaborative approaches to emergency communication moving forward. The County Health Department is charged with collecting and reporting the COVID-19-related numbers, but the City can use its channels to amplify that message. Joint press conferences where the County presents the COVID-19 statistics while the City and other partners present practical information for local residents and business owners would coordinate that information in one place. I would also like the City to clearly communicate where residents and visitors can look for official, regular briefings about emergencies such as this pandemic.
If elected, I will propose that Council have a discussion of the City's response to the pandemic, ways that we can improve moving forward, as well as how to address the impacts to our community.
Anthony Garcia
Regarding public health/safety of our community, as it pertains to our current pandemic, I believe the actions taken by our Mayor were appropriate and necessary to help mitigate the spread of COVID-19. An understandable consequence of these actions was a brief yet sudden halt to our local economy. Preliminary estimates show us that in the short term we have seen a 5% decline in our tax revenue with a 50% reduction in tourism locally. These numbers will fluctuate and volatility will increase as this public health emergency evolves.
Moving forward, it is imperative to ensure that economic sustainability and fiscal responsibility are at the forefront of every decision made regarding our community's needs. As a City, it is our job to help ensure that Flagstaff has the resources required to recover stronger and more resilient than before. Health professionals and science will lead us safely through this economic recovery.
Jim McCarthy
Our mayor took early action to protect against COVID, acting under authority of the city charter. Shortly thereafter, the governor acted under his authority. He pre-empted further action by cities. We then had no authority to institute rules for the public. The city took actions to slow the spread of the virus where we had authority to do so – limiting access to city facilities.
Flagstaff residents have written to council on this. Some say that we need to do more, some say that we are overreacting. The city has made decisions based on science and the available data. We have instituted a multi-step plan with measured restrictions based on measured conditions.
I have expressed at council meetings that I am concerned that some of the criteria are too narrow to realistically evaluate the risk. I have advocated for a cautious approach while the risk is still high.
Eric Nolan
We've seen some significant shifts in the operations of small businesses, schools, tourism, governments, surrounding tribes, and medical services. There is not a time in my life where I can recall a greater need for community-building than now. At the city level, we have an economic recession plan in place with funding secured for the next year to at least get local government through the storm. If Proposition 435 passes that will enable the next council to have access to further funding towards next year's budget and I expect we will have requests from various community groups in need of support so I will be paying attention to what those needs entail.
On a local level, we need to continue sharing information so folks are aware of support services through the city, county, state, and federal channels. Reach me at the following if you have questions or concerns: ericnolanforflagstaff@gmail.com.
Get local news delivered to your inbox!
Subscribe to our Daily Headlines newsletter.