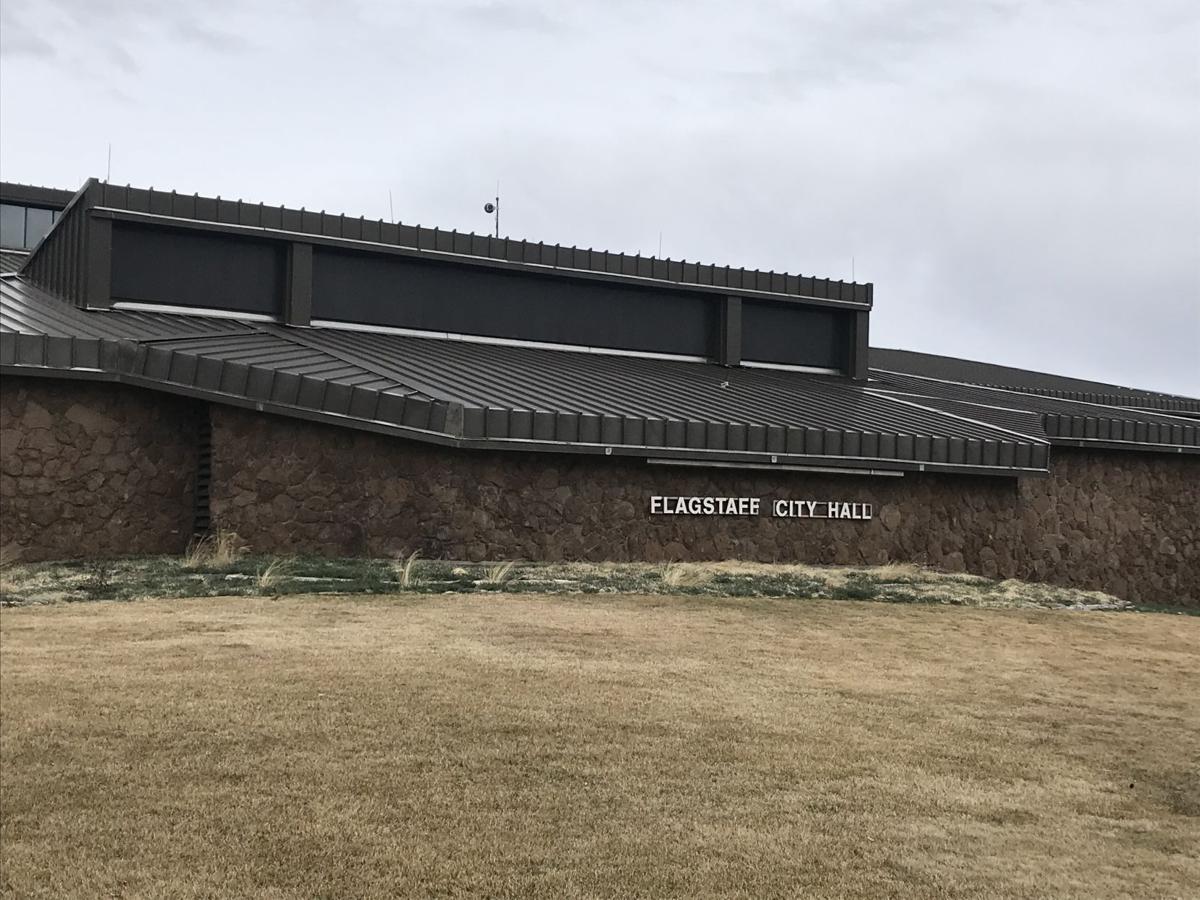 Flagstaff City Council and mayoral candidates have been given the chance to answer a weekly question in no more than 150 words. This week's question is: What is a time you have faced adversity and how did you overcome that?
Mayor
I graduated with my master's degree in economics in May 2009, in the midst of the Great Recession. The unemployment rate for graduates at the time was over 25%. With a wife and 6-month old, we struggled to get by as I worked temporary minimum wage jobs, filled out hundreds of job applications, had no reliable child care, and my student loan repayments began.
Through those difficult years, my wife and I never gave up on our dreams.  We never stopped working hard, no matter the job.  We stayed focused, kept our eyes on our goals, and didn't let disappointments set us back.
I do not look at issues as being adverse; I'm always positive that whatever the challenging issue is for our community, it will have a successful outcome. I believe that if it is something that I would really like to see for our community, I need to have buy-in from my colleagues on the Council. I do that by reaching out and getting individuals involved, for when they have ownership, they will want to see a successful outcome.
I also have to have the humility to give up my seat at the table to give my colleagues the opportunity to be heard, and I have done that many times since my time on the Flagstaff City Council. 
Council
Like many people, I have learned the most from adversity or failure because it reminds me to focus on something larger than myself and to be compassionate to others facing challenges of their own.
One example of adversity related to my community involvement is having worked on ballot initiatives that would have improved Flagstaff's quality of life and seeing them fail. I participated in every major planning effort from Flagstaff Vision 2020 through the Regional Plan and held out hope that by this point we'd see more community-affirming development such as mixed-used development that serves residents' housing and shopping needs, more parks and community gathering places, and more action on creating attractive multi-modal transportation. After working so hard to help the community plan, seeing student housing dominate the landscape is disappointing to say the least.
I've continued my work in our community because giving up simply isn't an option.
As a planet, we are in the process of recovering from the single most catastrophic humanitarian crisis of our generation, the COVID-19 global pandemic.  For the sake of public health, our local arts and culture industry closed their doors as many of us sheltered in place to help stop the community spread of the virus.
As chairperson of the Beautification and Public Art Commission, my immediate concern was how our local artists and performers were going to survive with this industry closed. Faced with this adversity, I began to collaborate with city staff on a plan to reallocate dedicated BBB funding into an emergency artist-relief grant program. As a committee, BPAC was faced with reprioritizing our budget to align with this emerging community need.
What I've learned through overcoming these challenges was the importance of partnerships, collaboration and communication.  When we work together as a community, anything is possible.
I dealt with my father's alcoholism, drug addiction, domestic violence, and suicide all before graduating high school; add to this living in an area where gangs were present and active. Suffice to say, I didn't feel a sense of purpose nor did I feel a healthy pathway that was meant for me. I spent the entirety of my 20s battling depression, anxiety, and displacement until I decided to volunteer helping at-risk youth and advocating for environmental protection against plastic pollution.
These experiences helped me realize a purpose greater than myself and this led me to obtain an education in environmental sciences and sustainable communities to better equip myself in making a positive change in the world. Although I'll be completing my PhD in Education within the coming months, I feel humbled by the adversity I've faced and this humility has directed me in applying myself to serve a greater good. 
Effective leaders and successful individuals view failure or difficulty as an opportunity to learn from the past and better prepare for the future. In the face of adversity, I set tangible goals to make progress toward a solution.
My partner, Jacky, and I faced adversity in trying to move to Flagstaff three years ago. We had to find an affordable place to live and I had to find a job. I applied to dozens of jobs across a spectrum of industries. Starting a life in this town took a lot of hard work and determination over the course of months. It took perseverance despite repeated rejections and an unwavering belief in a promising future.
As a City Council member, I would face adversity with the same practical approach and positive outlook in an effort to find viable solutions for a bright future.
As a small business owner there is nothing like being told that you need to close your doors because of a global pandemic. During the last 20 years while owning Rainbow's End I have worked to plan for the unknown. Within the last few months I have had to completely change my business model. I made my experience personal with my supporters and remained transparent about how COVID-19 was affecting me as well as my family.
I began to sell online, delivered merchandise to the door, and remained transparent while telling my story of what my business and family was going through. I worked tirelessly on my budget trying to figure out how to make it work with so many unknowns. My business of 20 years remains robust because I refused to give up, and had the tenacity to do what was needed to ensure my doors could remain "open." 
When music events at Wheeler Park were causing noise in the surrounding neighborhood, there was an adversarial situation.  The event promotors rightly pointed out that the community enjoyed the events.  The neighborhood residents justly felt that they had a right to peace and quiet in their homes.
At first, the conversations were tense, but I had open and honest conversations with both sides to find some common ground.  Then several people from each side started talking to each other in a similar spirit.  Out of these conversations, the consensus emerged that the allowable sound level could be lowered by 10 dB, which was significant.  The lower sound levels still allow enjoyable events in the park, but significantly reduce the neighborhood annoyance.
Creating an environment where opposing factions could calmly converse, and be open-minded about each other's viewpoints, led to a reasonable compromise.  City Council approved the agreement.
Get local news delivered to your inbox!
Subscribe to our Daily Headlines newsletter.