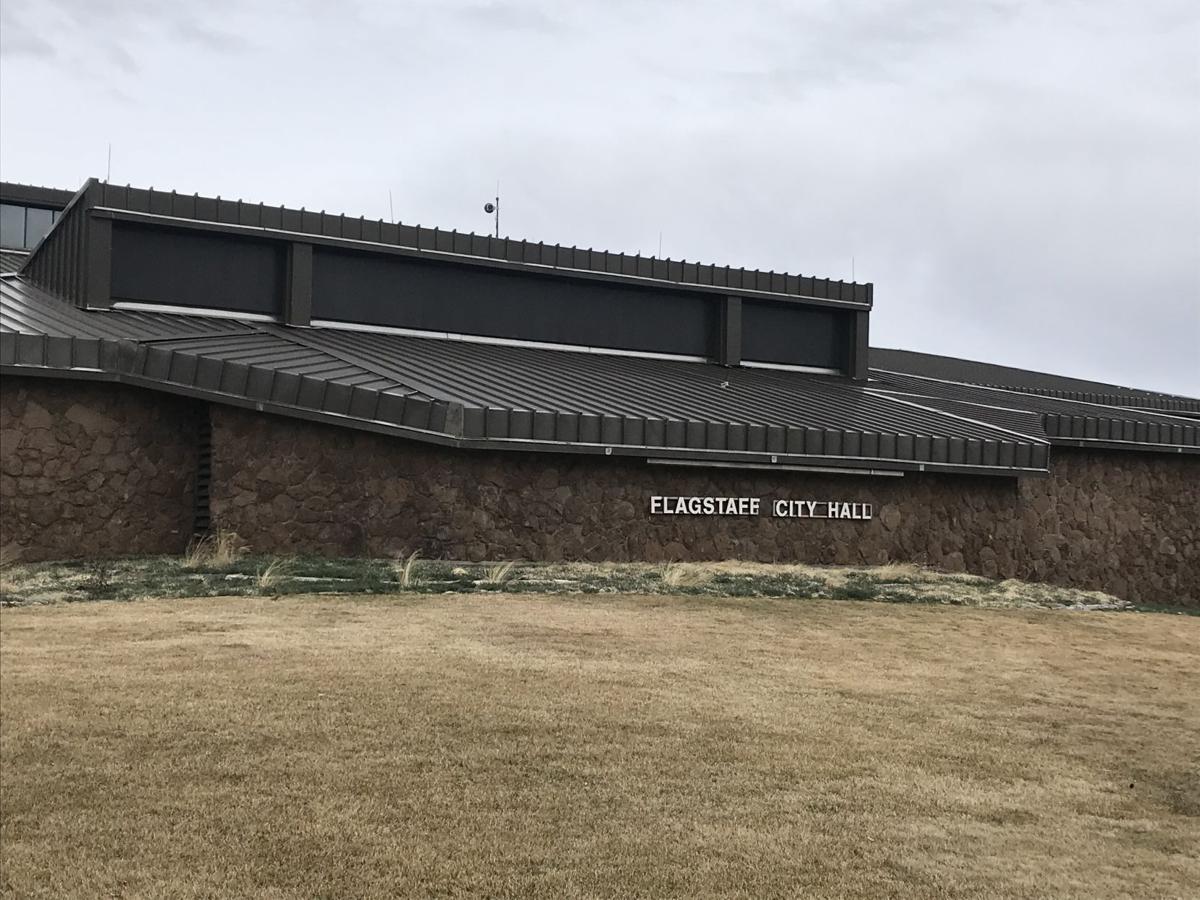 Flagstaff City Council and mayoral candidates have been given the chance to answer a weekly question in no more than 150 words. This week's question is:
Mayor
Public comments are the glue that brings the people and the elected body
together; forming cohesion for community values. The Mayor's role is to facilitate comments whether written or spoken to the Council body. The role of the elected is to look at every issue entirely and to move forward so that it benefits the community.
Public comment is not limited to those who show up, even though it does carry a lot of weight. We need to recognize, as a community of 75k residents, that there are other opinions and we need to do our homework of what is best for the community. I love being in the community and listening to what people are saying. We need to listen to staffs expertise in their field and we receive legal advice.  Individual Council members need to practice restraint from the noise of the political verbiage that only creates division.
The City Council represents the public, so it should always consider public comments on the issues. I believe that the more people who comment, the better, and Councilmembers should consider new perspectives that the public brings to the table.
To encourage more public participation, I'd like to see Council consider certain changes. Council used to start its regular meetings at 6 p.m. Since COVID, they start at 3 p.m. The earlier in the day Council meetings start, the less likely it is that people who hold regular jobs can participate. As Mayor, I will ask the Council to discuss changing the time that regular Council meetings start back to 6 p.m., because it's important to make it as easy as possible for the public to engage in the local political process.
Council
Public input is essential. Our key principle is that government is for, and by, the people.
I get input when people write letters to Council, in meetings, and listening to people wherever I meet them. Solutions come from across the political spectrum. As a Council member, I weigh all inputs, including my own moral compass. Council must balance the common good with the rights of individuals.
Council recently heard strong voices to defund our police (until 2:48 in the morning). We decided to support the police, add funding for training to meet community goals, and to have a subsequent Council discussion about the actions and policies of our police. The decision supported the underlying common goal of a safe community with zero police bias.
My goal is to look beyond simple ideology, to find solutions that really work.  That is how we come together to solve shared problems.
I will always listen to community members and sincerely consider their ideas, concerns, and perspectives as a critical part of my decision making process. I only commit to a course of action after listening, asking questions, seeking out those with subject area expertise, and careful study.
I've stood before the council many times in support of or opposition to a variety of issues and I understand that a vote counter to your position is frustrating and sometimes infuriating. I've also had to make difficult decisions when some disagreed. It is vital to understand public opinion from people directly impacted by a council decision, even when their voices aren't the loudest. I will seek out those views.
Ultimately, I promise to sincerely listen, honestly consider comments, and in the end make decisions based on what I think is best for the health and prosperity of the city and the people who live here.
Community engagement is an essential component to our local political process. It inspires inclusion, ensuring that every Flagstaff citizen has the opportunity to utilize their voices to foster change and shape our vision.
As leadership, public comment is the road map we follow to better understand where policy can effectively meet the needs of our community.
As citizens, we are the experts of our streets, neighborhoods and the pathways we traverse. This is an important perspective that adds value to our community when expressed publicly.
I currently serve our community as the BPAC Chair. In this role, my priority is to garner robust community input and keep the community engaged throughout the process. Essentially, it's our (taxpayer) money that enables the city's budget. We the people, deserve a say in how that money is spent.
Public comment is one of many factors to consider when establishing balanced public policy.
I believe in building community and practicing responsible politics. This means I'll continue being proactive in reaching out for comments, listening to concerns, and taking all opinions into consideration. Part of the problem I see within many of our issues, and many complaints I hear in general, is a lack of easily accessible information and dialogue.
This is why I believe in communication and transparency as once we have all the facts on the table then we'll know exactly what we're working with allowing us to more fully engage in a meaningful discussion. Many of the issues we face are complex in nature and we'll need community input to find good resolutions! We have some conflicting and contentious issues (for example, open spaces vs affordable housing) and this is where I see education helping to show us the bigger picture more clearly so that we make the best decisions possible. 
The most effective leaders make decisions based on a complete body of evidence, and so they don't make decisions based solely on public comment. With that said, public comment is still one of several important considerations in finding a just and optimal resolution to any issue.
I believe that doing something solely because a mass of people want you to isn't a good practice, since the public doesn't always know the underlying causes and effects of an issue. As a city council member, I would listen, digest, and categorize all comments, verbal and written, that are laid before me and use those in concert with the opinion of experts on a given subject matter. I would then gather as much information and facts as possible, from as many sources as possible, in order to make an informed decision that is best for the community.
Public engagement in all City governing processes is important, which is why there are many citizen Commissions for different departments within the City (I am currently on the Airport Commission, myself). The Public Comments portion of Council meetings is equally important, because like our personal relationships, if we do not communicate our grievances, frustration can take center stage and create an argument.
I also acknowledge that some Flagstaff citizens just want to be heard. My life experiences have taught me that there is a time to respond and a time to simply listen. I am proud to have customers that have continued to support my business for over 20 years. The years of support reflects my customers' respect for the way I manage personal and professional relationships, as well as my fashion sense. I look forward to creating more individual connections as a member of your Flagstaff City Council.
Editor's note: Eric Senseman's response to the role of and funding for police in Flagstaff was submitted in time last week. Here it is:
Black communities in America have been disproportionately affected by police violence. I am sympathetic to the resulting unrest and frustration.
As such, I think it's important, as was suggested by Mayor Evans recently, that the Flagstaff Police Department, the City of Flagstaff, and community members have inclusive conversations to understand, and make transparent, the viewpoints of all parties.
Flagstaff spends about five percent of its total budget on the police department and that percentage is comparatively lower than many other cities. As the population of Flagstaff grows, it's important to have a police department that can handle inevitable increases in crime. I believe it's in our collective best interest to adequately fund our police department while also investing in additional training for officers, and I think we should explore additional systems for public safety that could be used to assist the police department in responding to non-criminal disputes.
Get local news delivered to your inbox!
Subscribe to our Daily Headlines newsletter.