Over 20 years ago, Shane Burcar told his high school basketball coach that he would be a Division I basketball coach one day.
With Jack Murphy gone after seven seasons in Flagstaff after leaving Northern Arizona for the associate head coach job at the University of Arizona on Sunday, Burcar fulfilled that promise and now leads a Northern Arizona men's basketball program that has seen its fair share of struggles the past four seasons.
Although it may not have come in the exact way he envisioned after having coached just one season at the D-I level as an assistant on Murphy's staff for the 2018-19 season, Burcar said he is ready for the job he has dreamed of having.
"My first thought was excitement because it's been a lifelong dream," Burcar said. " … Right away, my mind skipped to our players."
Burcar was told that he is the Lumberjacks interim head coach for the 2019-20 season, after which the school would conduct a "national" search and that Burcar could still be considered depending on the results of his first stay at the helm.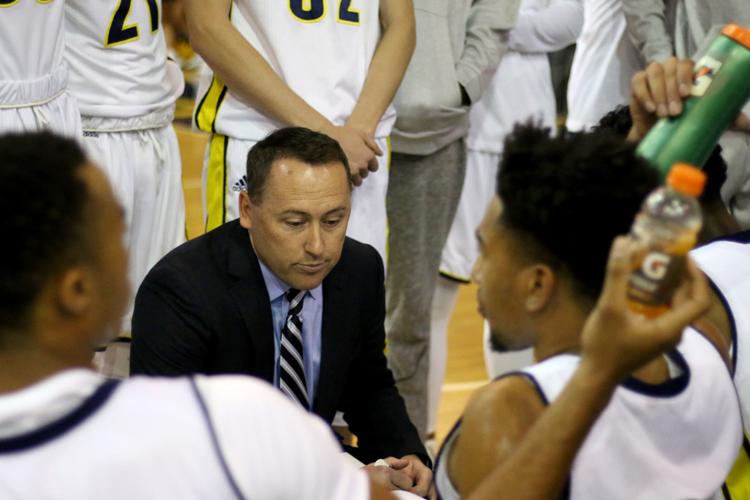 "While NAU will conduct a national search for our next head coach, I won't be surprised if Shane emerges as a very strong candidate," Northern Arizona Vice President for Intercollegiate Athletics Mike Marlow said in a statement released by the school. "As has been our practice, we will put all of our efforts into the success of this season and conduct a thorough review of the program at the conclusion of the 2019-20 campaign
GOING ONE-ON-ONE
The first thing Burcar set out to do after being handed the keys to the program was to make sure his returning players were OK with the massive change that came late in the offseason.
He met with all 14 players one-on-one on Monday, talking through the coaching shift and listening to players' concerns while laying out his plan for the team next season.
He said he came away from the meeting with no concerns and that he expects each player to remain Lumberjacks going into the new season.
"The guys that we have, I really love those guys," Burcar said. "I spent a year with them, and we had fun and battled through our season. It was a good time. I wanted to make sure the guys were OK."
Assuming no player transfers, Northern Arizona is set to return all of its major contributors from last season and adds Cameron Satterwhite -- a Loyola Chicago transfer and Gilbert Christian High School product who sat out last season per NCAA transfer rules.
Burcar said Murphy met with the team Sunday night, when the news broke that Murphy had accepted the Arizona Wildcats job, and that the team was surprised but understood why Murphy decided to take the position at his alma mater.
You have free articles remaining.
Murphy ended his Northern Arizona coaching career with a 78-149 record and went 29-96 the past four seasons -- a stretch that saw the Lumberjacks win just five, nine, five and 10 games in each respective year.
"He really backed our staff and showed his loyalty to the staff and the guys," Burcar said of Murphy. "He just thinks that, with the same staff, the guys are in a better situation. Because he can take that job and say, 'To heck with everyone else,' and he wasn't that way."
LOCAL TIES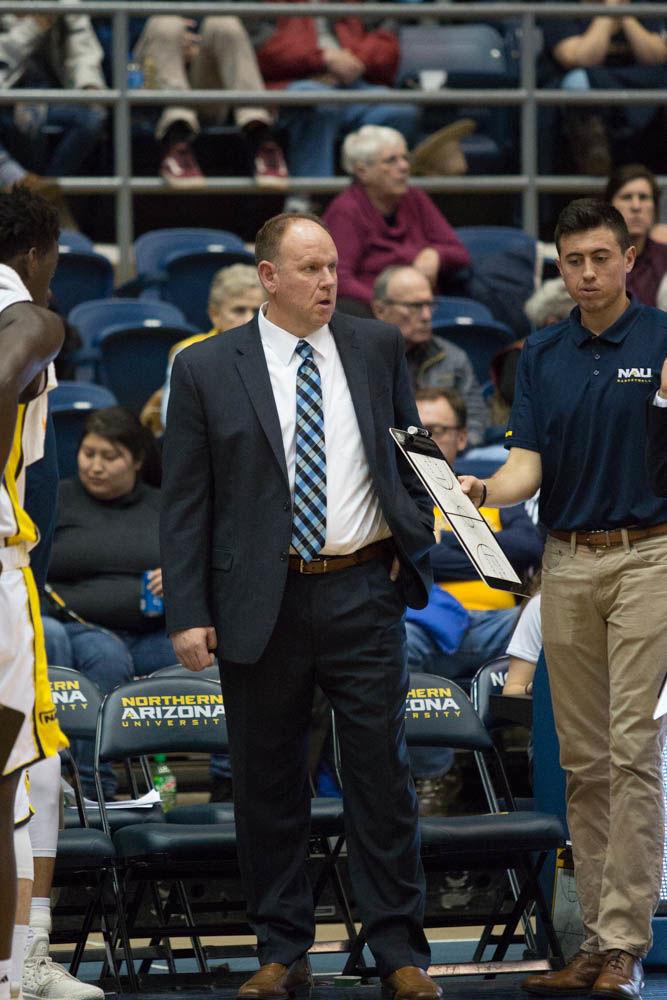 Burcar brings something many fans and critics of Northern Arizona's basketball program have asked for over the years: an Arizona-based coach.
Burcar led Mesa High School to a state title in 2016 and has even more experience in the Arizona hoops scene because he was mentored by Arizona basketball coaching legend Tom Bennett in the early 2000s at Gilbert High School and Mesa Community College.
He stays in touch with his mentor to this day.
"This place is a gold mine and people are dying for a winner in Flagstaff," Burcar said. "I don't see any reason (why we can't win) with the resources of our state, and I believe in Arizona kids and any kid we have here. I just think that we will just keep moving forward."
STAFF HIRINGS
Aside from Burcar promoted from assistant to interim head coach, the Northern Arizona staff has had some other changes this offseason.
Wes Pifer, Murphy's associate head coach and longtime staff member, left the program to be the head coach at NCAA D-II Western Oregon and he is bringing along with him Bryan Fisher, who was the Lumberjacks director of basketball operations.
Jason Sanchez is the only returning full-time assistant while former player Gaellan Bewernick, who spent the past two seasons as a graduate assistant, was promoted to a full-time assistant coach.
With Pifer and Fisher gone, Northern Arizona will need to fill some spots on Burcar's staff for next season.