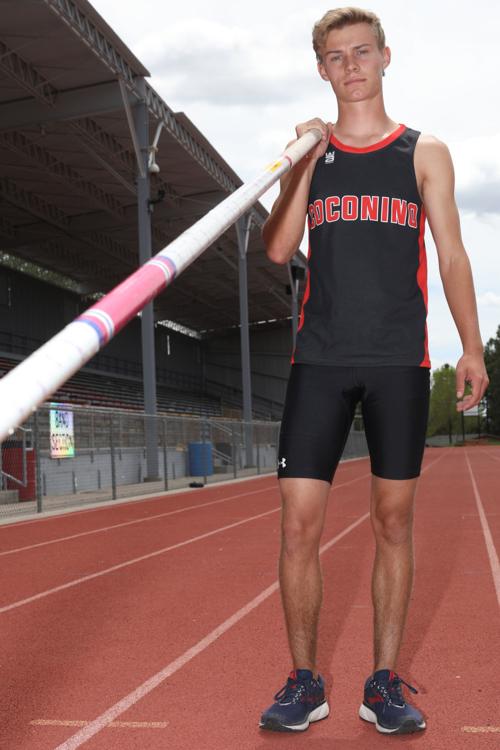 Battling back and forth all season with his teammate pushed Coconino pole vaulter Bryant Palmer to higher heights.
Between Palmer and Luke Hagaman, the Panthers had the top two boys vaulters heading into the Division III state championship meet this year.
It took late into the night for the D-III boys to finish vaulting and when it was finally over, Palmer came out on top behind a 13-foot, 9-inch mark -- a few inches shy of his 14-03.00 personal best set in early April of this season -- to win the gold at the state meet a year after taking silver as a junior.
By the time Palmer had won the title, he said most of the fans and other athletes in attendance on the final day of the state meet had left the venue, leaving the vaulters to make their marks underneath the lights of the Mesa Community College track.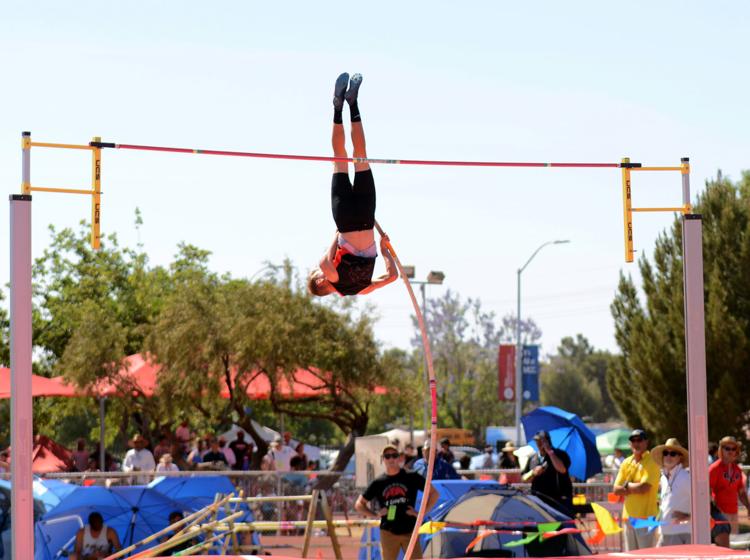 "It was pretty late and I was honestly getting pretty tired because we had been waiting a couple days to jump," Palmer said. "It was really cool to jump in the dark with good weather, but it kind of sucked that everybody was gone and they were just waiting for us. It was pretty much empty."
Palmer's medal-winning result was just a few tenths of an inch ahead of a trio of vaulters who tied for second in the event.
For his championship performance late into the night at state, Palmer is the 2019 Arizona Daily Sun Boys Track and Field Athlete of the Year.
Palmer came into the meet second in the division rankings behind Hagaman, whose mark of 14-06 placed him squarely in the top spot all season.
Practicing day in and day out with Hagaman pushed Palmer, and vice versa for Hagaman, who has committed to vault at Arizona State next year.
"I was glad it was my teammate. That was really cool. But I definitely didn't want to get runner-up again, I wanted to go for the gold," Palmer said. "And so I think that pushed me, getting second last year and wanting to get better this year.
"… I think it pushed us both to get better. Obviously we both wanted each other to do well, but you still want to be better and I think that just helped throughout the season."
Entering the year, Palmer and Hagaman shared the goal of winning the state title.
Even though it took one surpassing the other, Palmer and Panthers head coach Erin Motes were happy it came down to a pair of Coconino athletes for most of the season. During the course of his senior year, Palmer won the Sedona, Pioneer, and Sedona Last Chance meets.
"With Bryant, both he and Luke were up there constantly working with the vaulters coach," Motes said. "You could tell that was their goal this year. Especially when they started off at the top and they were pushing each other, making it happen. It just so happened to come out with Bryant at the top."
Palmer said he plans on going on a religious mission that will take place the next two years and said when he is done he hopes to attend Mesa Community College and compete in track there.
Get local news delivered to your inbox!
Subscribe to our Daily Headlines newsletter.