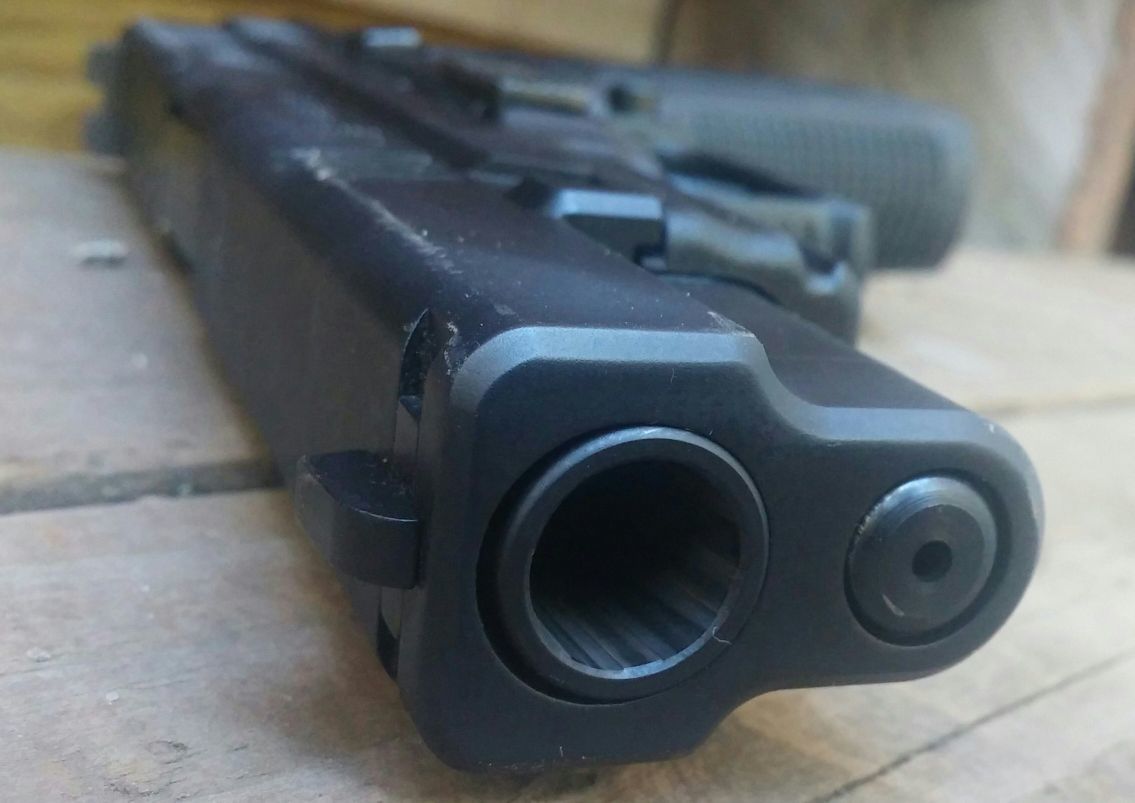 PHOENIX -- Claiming Tucson is violating Arizona law by requiring destruction of seized handguns, Attorney General Mark Brnovich asked the Arizona Supreme Court on Tuesday to cut off the city's $170 million a year in state aid.
In his new legal filing, Brnovich contends the 2005 city ordinance runs afoul of a series of state laws that sharply restrict the right of local governments to make their own gun laws. And he told the justices that a newly enacted state statute specifically gives him the right to intercede and ask the high court to punish offenders.
Officially, the lawsuit asks the high court to give Tucson a deadline by which they have to repeal the ordinance. That is unlikely to occur: Just hours earlier, council members voted unanimously to fight Brnovich in court, though they did agree to voluntarily stop the gun destruction until the Supreme Court rules.
That sets the stage for Brnovich to have to prove his claim of illegality to a majority of the justices.
But there's a legal issue the court will have to decide in the first place.
The 2016 law that gives Brnovich the right to take cities to court spells out that any community that wants to fight him must first post a bond equal to half of its annual state aid. Attorneys for the city are expected to ask the justices to declare that requirement illegal or, at the very least, waive it.
At issue is a 2005 ordinance that says that the police department, after it seizes a hand gun, "shall dispose of such firearm by destroying the firearm.''
There are exceptions for when a weapon is needed as evidence or when the police department wants to keep a gun for its own purposes, transfer it to another law enforcement agency, or lend or transfer it to a museum. Rifles and shotguns are not subject to the destruction requirement.
City records show 4,820 guns have been destroyed since the beginning of 2013.
Brnovich claims the ordinance runs afoul of several state laws.
The first, enacted in 2000, explicitly prohibits local governments from enacting any ordinances dealing with the acquisition, licensing, registration or use of firearms.
More specific is a 2013 law, adopted on a party-line vote by the Republican-controlled legislature, that bars law enforcement agencies from destroying operable seized firearms. And a companion measure says the only proper way to dispose of a seized weapon is to sell it.
In seeking to have the ordinance voided, Brnovich urged the justices to reject arguments by city officials that the issue is strictly a local matter and they have a right to make such decisions.
"Firearms regulation is a matter of statewide concern because it involves the constitutional right to bear arms,'' he wrote in the lawsuit.
The way Brnovich explains it, there's a public interest in keeping cities from destroying weapons because requiring them to sell off what they seize not only increases the supply but also lowers the costs to buyers. He also is arguing that allowing otherwise usable weapons to be destroyed runs afoul of the legislature's belief "that increasing the supply of legal firearms is in the interest of public safety'' because it helps fight crime.
Brnovich's lawsuit is built on legislation crafted by Senate President Andy Biggs, who complained during hearings earlier this year there is a "growing disrespect for state law'' by local governments.
The law, approved with only Republican support, allows any lawmaker who thinks a local regulation is contrary to state to require the attorney general to investigate. In this case, it was Rep. Mark Finchem, R-Oro Valley, who filed the complaint.
Under the law, if the attorney general concludes state law is being violated, the local government is given 30 days to comply. At that point, failure to act would require the treasurer to stop providing state aid and redistribute those dollars to every other community.
But the law also says if the attorney general believes the ordinance only may violate the law, he or she must ask the Supreme Court to resolve the matter, with the city required to post that bond equal to half of its annual state aid. Brnovich said he decided to take this approach rather than trigger the immediate loss of dollars.
It's not that Brnovich believes that there is merit to the city's argument that destruction of firearms is a matter of purely local concern.
But he told the justices that "the city's contentions on that issue were based on a reasonable (albeit incorrect) reading of existing authorities.'' And that, he said, governed his decision to instead send the council a letter last week asking that it rescind the ordinance.
When the council balked on Tuesday, Brnovich was ready with his lawsuit.
While the court fight technically involves weapons, it will require the justices to determine exactly how much authority charter cities have to write their own laws.
Tucson is among 18 cities that have taken advantage of a constitutional provision allowing them to write their own charters. And even Brnovich conceded that such charters "supersede all laws of the state in conflict ... as such laws relate to purely municipal affairs.''
It was that provision that allowed Tucson to successfully challenge a 2012 state law which sought to dictate when cities can have local elections.
"But firearms regulation, including regulating the destruction of firearms, implicates statewide interests and therefore is not of purely local concern,'' Brnovich is arguing. And his proof is that the legislature specifically declared firearms regulations to be a matter of "statewide concern'' in the 2000 law.
"That declaration is entitled to respect,'' he told the justices.
One issue for the justices to decide is whether guns are different than other sorts of property.
Brnovich acknowledged there are two court decisions that have ruled that the sale or disposition of property by charter cities "is a matter of solely local concern in which the state legislature may not interfere.'' But he said those cases involve land and not personal property which, by definition, can be taken from one community to another.