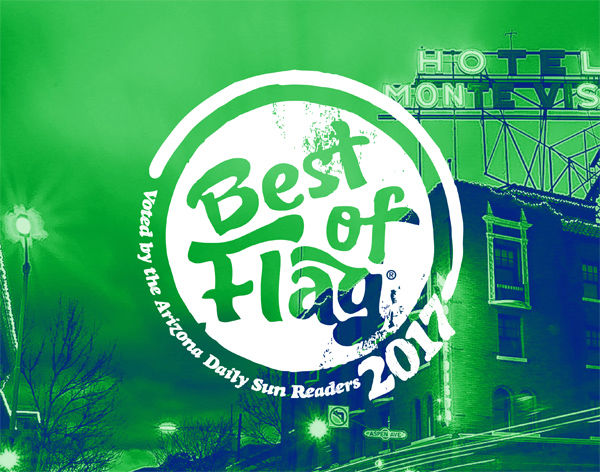 Congratulations to all the Best of Flag 2017 winners! And a big thanks to all Flagstaff businesses and companies that participated in the annual Arizona Daily Sun competition.
One thing that stands out among the best of the best is a huge emphasis on personal service and community participation—two things rarely available in an online experience. These are the rewards of shopping local that we're happy to flaunt.
To further recognize outstanding products and services in town, Best of Flag introduced five new categories this year: Cocktails, Electrician, Plumbing, General Contractors and Home Builders and Home, Kitchen and Bath Remodelers. Check out the winners of these and more on pages 24, 40, 52 and 59.
Although there are some constant winners year after year, there are establishments, businesses and happenings that took top prize for the first time, which gives us all motivation to be better, do better and always keep moving forward.
In preparing this Best of Flag winners edition, I had the opportunity to visit some local spots for the first time, and business owners and workers across the board continue to impress with passion for what they do and devotion to the Flagstaff community.
Go out and celebrate Best of Flag 2017 by visiting a place you've never been before. Enjoy the unique experience that is the best of Flagstaff.
*Click on categories to the left to view winners*
Get local news delivered to your inbox!
Subscribe to our Daily Headlines newsletter.