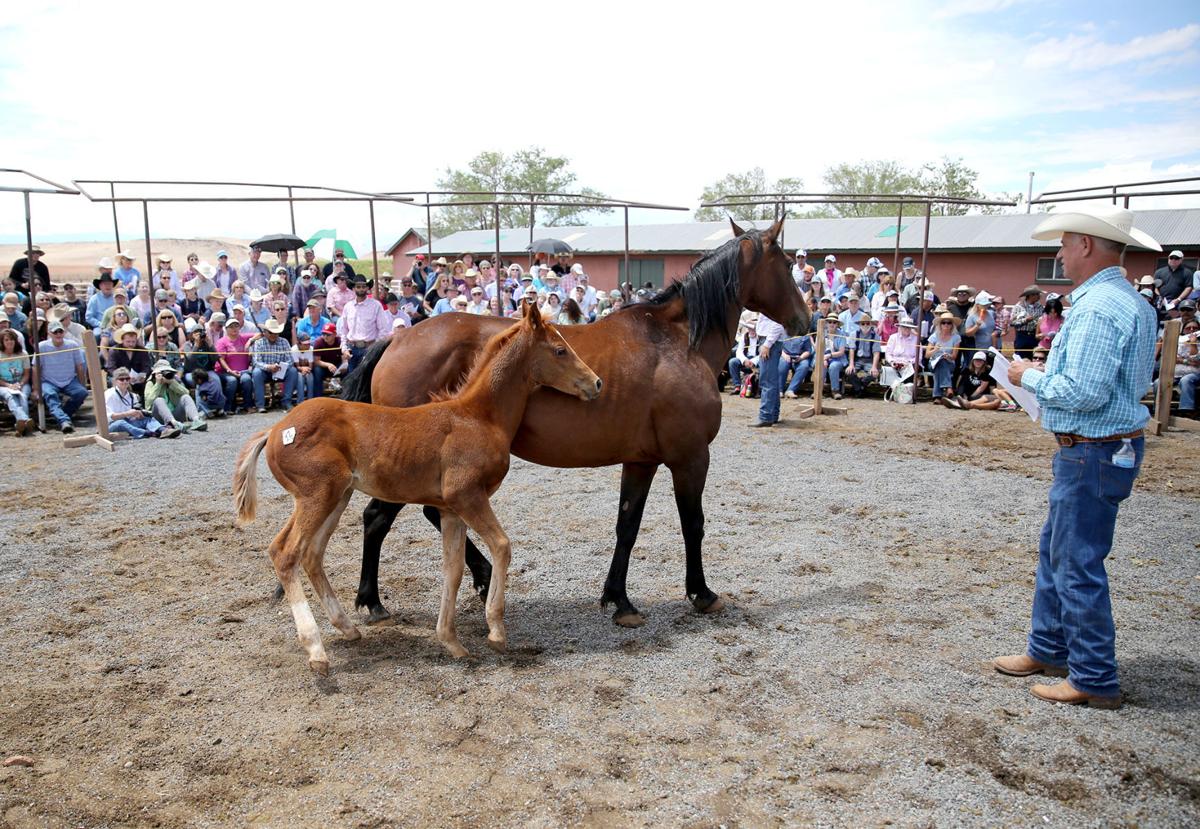 "David Babbitt and brother, of Cincinnati, are visiting Flagstaff. These gentlemen are here for the purpose of visiting and inspecting cattle ranges with a view of purchasing."
That was the short news bulletin published on April 10, 1886, in the Coconino Sun, the weekly predecessor to the Arizona Daily Sun.
At the time, the community of Flagstaff had a population of about 1,500 and was still recovering from a disastrous fire, one that had leveled almost all of its buildings.
A week later, readers received an update.
"Just as we are going to press we are informed that Messers, Horsley and Warner have sold to Babbitt Bros. of Cincinnati something over 1,000 head of cattle," the Coconino Sun reported.
As David and William Babbitt made the purchase of what later turned out to be more than 1,200 head of cattle, they likely couldn't conceive of the impact their family would have on Flagstaff, nor that 135 years later, Babbitt Ranches would still be going strong, and still owned and operated by his family.
But so it is, said Babbitt Ranches President and General Manager Billy Cordasco, grandson of John Babbitt and great-grandson of Charles Babbitt.
The organization, which celebrated its 135th anniversary last month, still raises 7,500 head of cattle on a ranch that covers 750,000 acres of private, state and federal land north of the city. And traditions such as the annual colt sale are still alive.
Although the sale was canceled last year as a result of the pandemic, Cordasco said Babbitt Ranches is getting ready to bring it back and in-person this July.
Still, a lot has also changed in the century Babbitt Ranches has been in operation.
The organization's business and mission has expanded from mainly livestock to include issues of conservation, outdoor recreation and, potentially soon, renewable energy as well, Cordasco said.
In 2015, Babbitt Ranches purchased the Nordic Center north of Flagstaff and nearly 20 miles of the Arizona Trail now pass through ranch land.
Meanwhile, the ranch has also holds 40,000 acres in a conservation easement and, along with government agencies, has undertaken projects to reintroduce the endangered black-footed ferret and conducted grassland restoration work.
At the same time, Cordasco said, like any business, they have financial concerns.
Managing the ranch means keeping all those missions and values in mind when making decisions, even if not every decision supports each value equally, Cordasco said.
"They don't have to be in balance each time when you make a decision, you simply have to be aware of them," Cordasco said.
"You might decide to make a gravel pit over here. We're using dynamite to blow it up and make something there. And it may not have a lot of ecological value to the grasses above it because they're going away. At the same time, you go to make a decision about putting black-footed ferrets out on the land, and it's a complete opposite. You're not doing anything with that land because, black-footed ferrets," Cordasco said. "So that's the feel that I think is really special about the Babbitt Ranches community -- is being able to navigate the various values."
But those values have built a framework to keep the organization into the future generations, Cordasco said. He has put a name to those values, which he calls "cowboy essence."
That includes things like integrity, enthusiasm and industriousness, and with those kinds of values, Cordasco said, he is confident for the future of Babbitt Ranches.
He said he might not be able to predict what the future holds or how the next generation at Babbitt Ranches may change things, but the framework of values they have created over the years will continue to act as guide.
There will be new challenges ahead. Ranching is really all about farming grass Cordasco joked, and for that, climate change has made it clear the industry will continue to change.
But he said as he looks at the next 135 years for the family business, he's confident.
"To try to anticipate what to do. I'm not going there, because I can't," Cordasco said. "After 135 years, it's not about entrenching them with this history. It's more like what can you really learn from, be inspired from, that gets you to move forward."
Adrian Skabelund can be reached by phone at (928) 556-2261, by email at askabelund@azdailysun.com or on Twitter at @AdrianSkabelund.