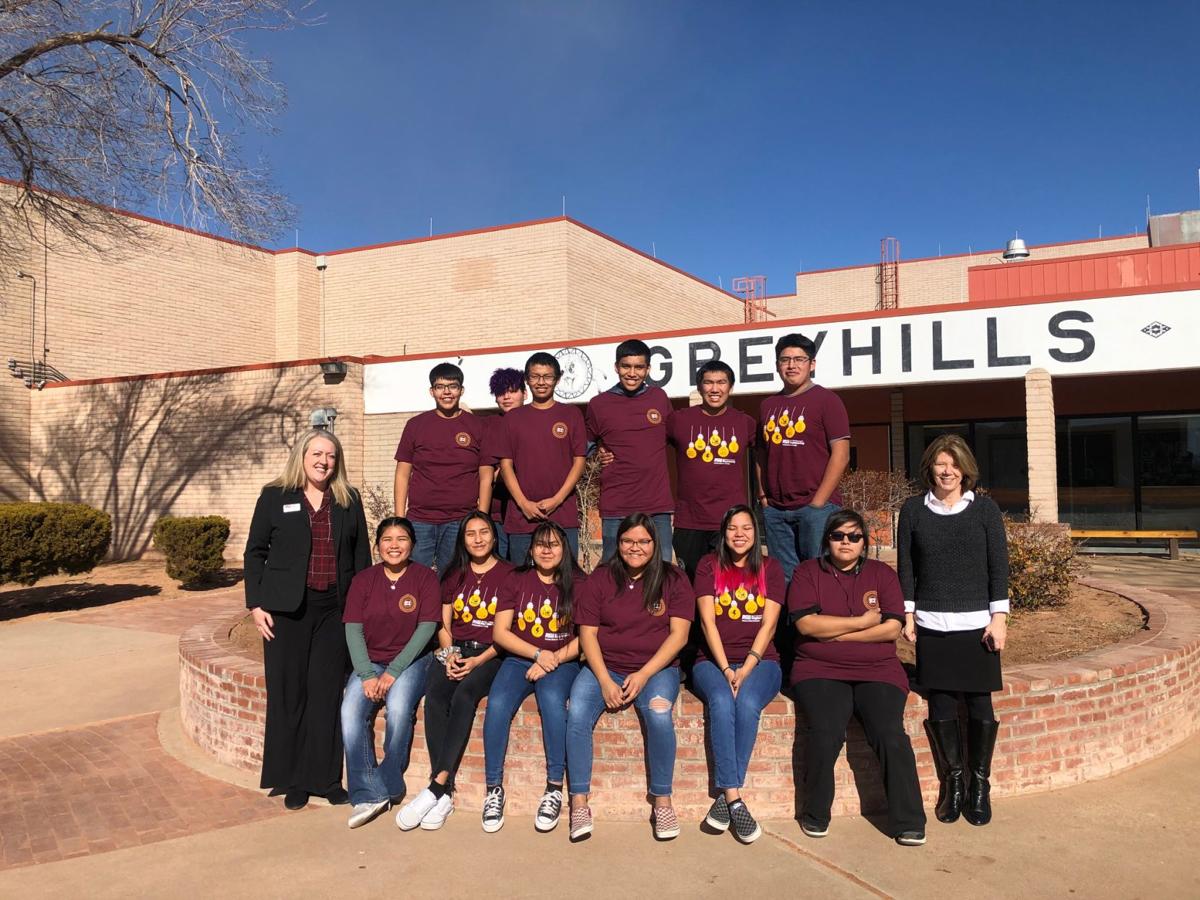 Arizona State University has brought an introduction to engineering course to Greyhills Academy High School in Tuba City through its ASU Prep Digital program, an online virtual school program that allows high school students to earn credit toward college degrees.
Of the more than 75 Arizona schools participating in this program, Greyhills is not only the first tribal partnership, it is also the first participating school in northern Arizona.
A cohort of 12 junior and senior students at Greyhills are completing the Engineering 100 course, which blends live video sessions, online modules, hands-on project building and more. The students chose the topic together; they started their coursework in January and will finish in April.
Greyhills Principal Loren Hudson said in a press release the partnership was created to increase college preparation options for Tuba City students, who sometimes face transportation and financial barriers in accessing higher education.
"This opportunity is very significant. It allows for students to continue to take college courses that are not normally offered by dual enrollment," he said.
The introduction to engineering course is one of about 200 college courses that ASU Prep Digital offers. Though any student anywhere in the world can be enrolled in ASU Prep Digital, school partnerships offer a 30-50% reduced tuition rate. In the case of Greyhills, the school paid for the program so students could access the coursework at no cost.
Get local news delivered to your inbox!
Subscribe to our Daily Headlines newsletter.