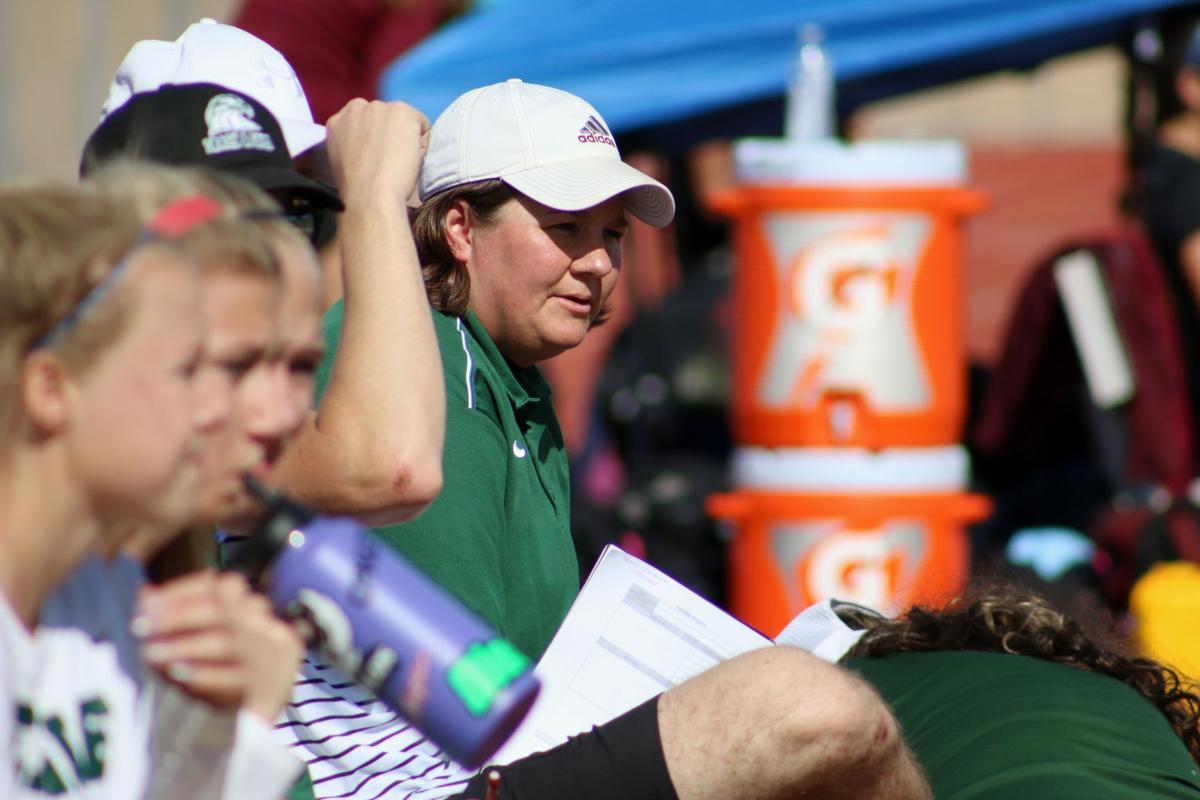 The Flagstaff Unified School District Governing Board placed Flagstaff High School soccer coach Holly Jones on a paid administrative leave of absence at its regularly scheduled board meeting Tuesday, based on a Statement of Charges presented by the Administration.
Jones, the AIA Small School Girls Soccer Coach of the Year in 2020, was charged with "bullying behavior, creation of a hostile work environment, creation of an untenable work environment with her superiors and a breech of her professional contract with the district," according to attorney Don Johnson, who spoke to the board Tuesday.
Johnson told the board the allegations stated that Jones sent "voluminous and repeated texts, email, verbal communications and personal interactions that she persisted in continuing, after repeated requests to stop."
Johnson added that school administration hired an investigator, which concluded that "Ms. Jones engaged in repeated acts of bullying, unprofessional conduct, repeated acts of insubordination and had repeated disregard for her supervisors' directions in respect to certain issues."
The board moved to notify Jones of its intent to dismiss her from employment with the district, and give her until July 23 to request an appeal.
Johnson noted that the board's decision Tuesday was not meant to decide upon Jones' dismissal, rather to start the process of a hearing.
"The board's function is not to decide whether or not the charges against Ms. Jones are merited or have merit or are founded or unfounded. The purpose of the board tonight is to consider the statement of charges -- the allegations, if you will, from the administration -- and to decide whether, if those allegations were true, would those allegations merit dismissal of the certificated teacher?" Johnson said.
The board moved to designate a hearing officer to hear evidence, prepare a record and issue a recommendation to the board for future action.
Several members entrenched in the district and school's athletic community spoke in Jones' defense.
Flagstaff athletic director Jeannine Brandel called Jones an "amazing person" and stated that the two have had several years of productive work together.
"I'm hopeful this will be resolved," Brandel said.
Kelly Zimmer, a teacher at Sinagua Middle School, was one of many community members who took time at the board meeting to write a public comment email on Jones' behalf. Zimmer said Jones was influential in welcoming her to the school and had many positive interactions with fellow staff and students.
"She (Jones) is the first one to offer help when you need it in your classroom. She is the first one on the scene in an emergency and, most importantly, she is the last one to leave the district property each day because she is helping students academically, socially and emotionally. Holly Jones has been an asset at Sinagua Middle School and Flagstaff High School for many years; with all those years under her belt she has made an impact in difference on many lives," Zimmer wrote.