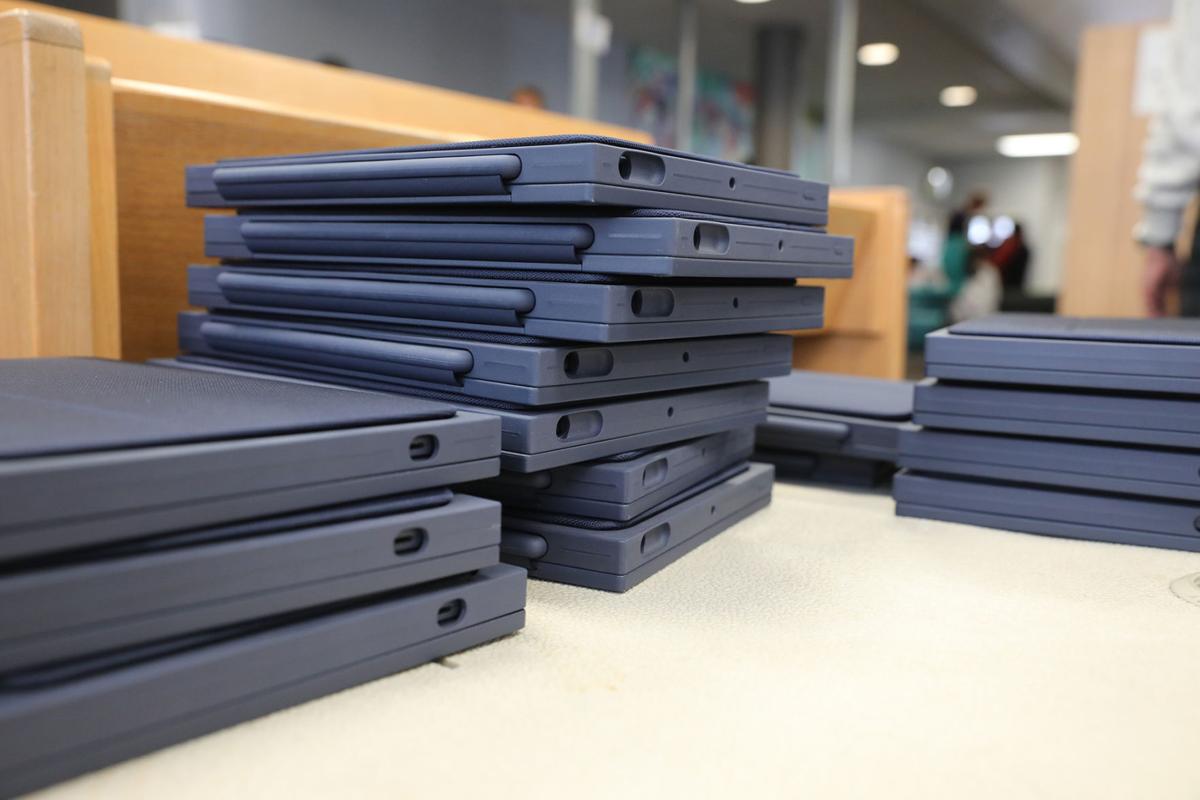 Flagstaff Unified School District students will continue online learning through at least Jan. 5 following a vote by the governing board Tuesday evening.
This date marks the end of the second quarter, but will require students to complete at least two full school days online in January after returning from their two-week holiday break.
The board made the decision with noted displeasure after considering factors including the current number of COVID-19 cases within the district and Coconino County, as well as looking to other organizations including the Navajo Nation, where FUSD's Leupp Public School is located, and Northland Preparatory Academy, both of which already made the decision to continue online learning through the entirety of the first semester.
The Navajo Nation Board of Education made its resolution in early September, while the NPA board voted on its decision Oct. 28.
"I can sense fatigue settling in with the way we're operating," Superintendent Michael Penca said to the board Tuesday about the recommendation to delay in-person learning again. "It's challenging. And [there is] also some hopelessness setting in. … People are getting to a point where they would prefer some certainty."
The district has had 51 total COVID-19 cases among its employees and students since Aug. 17, the start of the school year, according to the dashboard it first released in late October. The dashboard, however, only shows cases that have been reported to FUSD and confirmed through contact tracing.
On Wednesday, Coconino County Health and Human Services (CCHHS) reported a cumulative total of 5,939 COVID-19 cases throughout the county, including 3,551 in Flagstaff. According to its latest schools report from Friday, the FUSD area saw a decrease in its COVID-19 case incidence to 206.9 per 100,000 people as well as its positivity yield of testing to 5.6%. FUSD's requirements for returning to in-person school are dependent on two consecutive weeks of having less than 75 cases per 100,000 and percent positivity at 5% or below.
Penca said considering the high number of new cases added in Coconino County last week — a record-breaking week now totaling 515 new cases — he does not expect this decrease in cases and positivity to continue in CCHHS' next schools report on Friday.
He added that the decision to continue online learning until January will help FUSD avoid both the likely increased transmission of the coronavirus during upcoming holiday gatherings, as was seen following the Fourth of July and Labor Day, and complications of trying to fit a four-week phased return plan into the last five weeks of the semester, if the district were to meet its benchmarks at all.
"It's not that I, as superintendent, don't believe that we're ready [for reopening]. It's more a matter of just the direction the data is going, understanding where the breaks fall and how that might chop up the phased plan because it won't just happen sequentially in four weeks," Penca said.
Although online learning will continue through Jan. 5, FUSD staff will continue to monitor COVID-19 data and share weekly updates with families.
The governing board is considering having a meeting before Jan. 5 to again discuss the reopening plan and the latest local COVID-19 data, but the action would require an early swearing-in for reelected board members Christine Fredericks and Carol Gilmore, and new member Dorothy Denetsosie Gishie.
In the meantime, FUSD schools continue to be prepared for a return to campus with signs and floor decals to remind employees and students of health safety policies that are now in place at all district buildings.
FUSD Chief Health Administrato McKenzie Bevirt said in an update to the board that teachers have been removing some furniture from their classrooms to provide more space for the distancing of students as well as covering books and shelves to prevent them from being contaminated or harmed by frequent cleaning of classrooms.
In addition, school nurses will be fitted for N95 masks next week and are preparing isolation spaces, which will be equipped with ionizers, for students if they become ill while at school. Ionizers give a charge to particles such as viruses, pulling them out of the air and toward things such as a filter or the floor so they are no longer circulating in the air.
FUSD is looking to install such ionizers district-wide as part of its efforts to improve its heating, ventilation and air conditioning (HVAC) systems in response to COVID-19. Penca said along with these ionizers, the district will likely invest in portable high-efficiency particulate air (HEPA) filters that can be dispersed throughout schools based on their size.