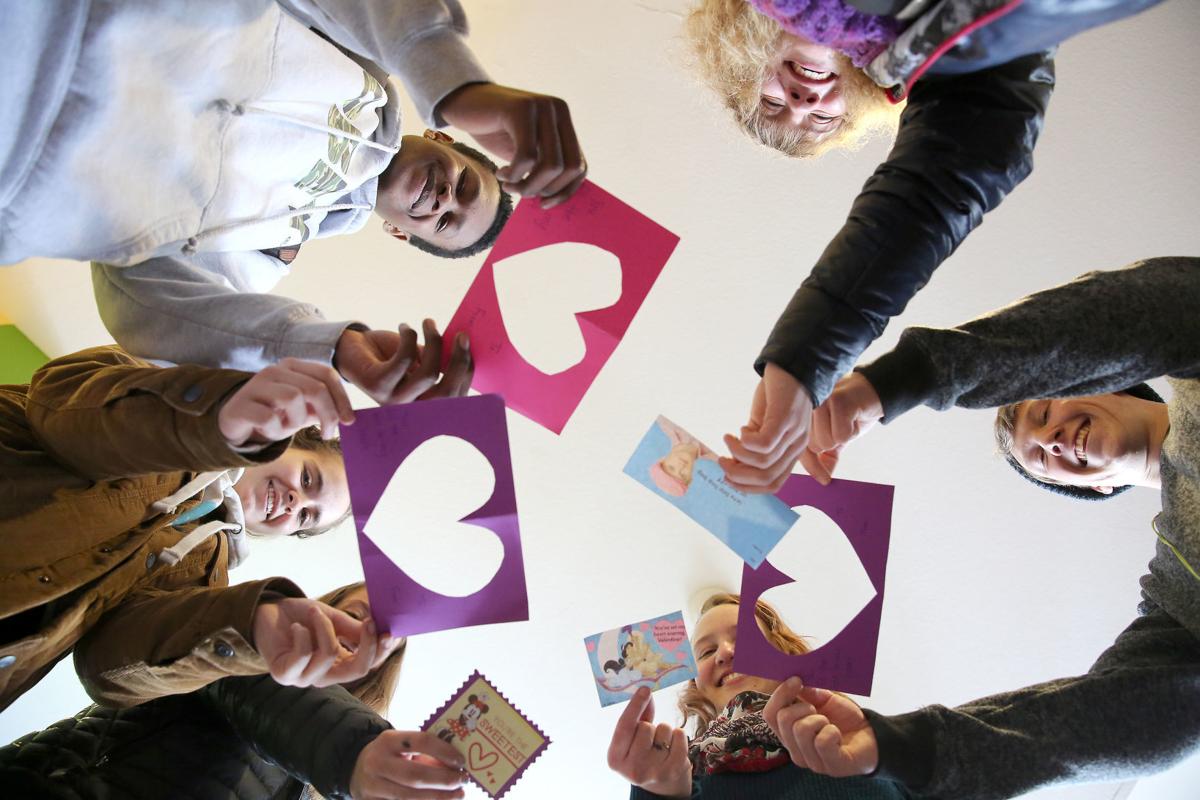 Some loathe it, some love it, some will be surprising their sweetheart with a box of chocolates while others will cower at the mere sight of a happy couple.
Valentine's Day is upon us, Cupid is drawing his bow and something — whether you like it or not — is in the air.
Flagstaff is rolling out the heart-shaped carpet this Valentine's Day, Friday, Feb. 14, with many events to choose from in town, whether you're single, undecided, taken or in some other complicated relationship configuration.  
Start the day roaming around historic downtown Flagstaff where several local businesses will have Valentine's Day deals, goodies and other themed offerings. 
Valentines Day dinner at the American Legion
Pop over to the American Legion, 204 W Birch Ave., beginning at 5 p.m. for a steak dinner with all the fixings and dessert. The Sons of the American Legion and American Legion Auxiliary are combining forces to host this very special event. And dinner is not all: Bring your sweetheart and stick around for a live band playing tunes for you to dance the evening away.
Cost for meal and entrance to the event is just $10. For more information, call the American Legion at 928-774-7682.
Fifth annual Valentine's dance and social 
From 6-10 p.m. at Flagstaff's Peace Lutheran Church, 3430 N 4th St., whirl your sweetie to the romantic sounds of music in the night. Disc jockey Eddie Miller from The Mountain 93.9 radio morning show will offer a variety of dance music to add groove to your moves.
Enjoy light refreshments and a silent auction as well, with all proceeds going to the Flagstaff Family Food Center.
Get your speed dating on at Bookmans Flagstaff
You have free articles remaining.
From 6:30-8 p.m. Bookmans Entertainment Exchange, 1520 S Riordan Ranch St., will have quite the event for you. Ever wanted to try speed dating? Looking for love and/or friendship this Valentine's Day? Head to Bookmans Flag for a fun and free speed dating event hosted by Revelucien and Jewel The Drag Queen.
The event, titled, 30 First Dates is an opportunity for singles to mingle and possibly find love and/or friendship. This is a gender-neutral event. If someone is not your favorite flavor of ice cream, use this event as an opportunity to make a new friend. Each "date" will last five minutes. After the five minutes are up, half of the singles will move on to the next table to begin a new date. If at the end of the event you wish to continue your conversation with someone you met, let our host know and they will connect you both if the interest is mutual. 
Don't exchange last names
Let someone you like? Remember the number on their name tag and let our host know at the end of the event.
Don't exchange contact information
Don't linger. When the date is over, it's over!
Bored with your date? Be respectful, it's only five minutes!
There will be an opportunity to mingle after the event for anyone to connect with someone they didn't during the dating portion of the event.
Keep an open mind! You never know you might meet your soulmate, your next best friend or nemesis. Each option will be exciting!
Need help in the conversation? Talk about how you heard about this event or your favorite books, movies or music.
Have fun! It's just dating so don't take it too seriously.