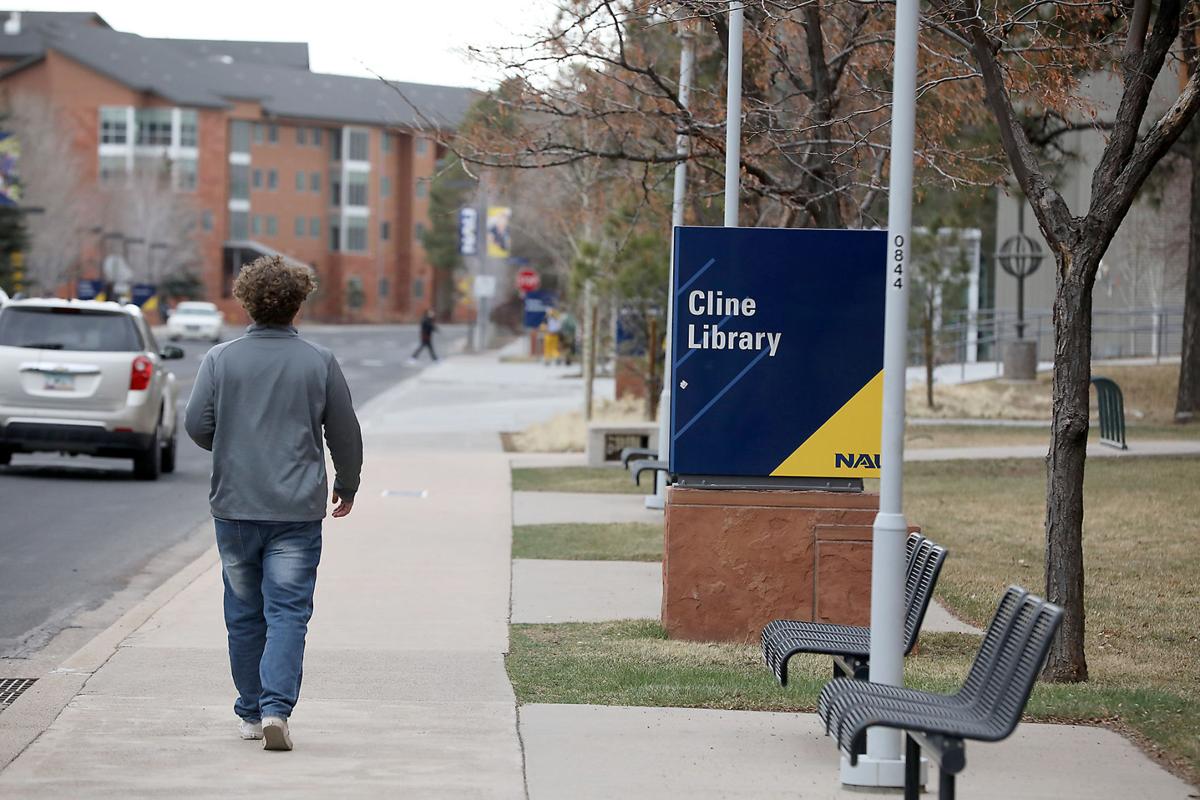 The Arizona Department of Health Services will open a new vaccination site in Flagstaff later this month, Gov. Doug Ducey announced Friday.
The site will be located on the Northern Arizona University campus and open on April 19.
It also represents the first steady supply of the Pfizer vaccine that Coconino County has seen, meaning vaccinations will be open to residents as young as 16 years of age.
"Coconino County is excited to welcome the Northern Region Vaccination Site to our community, and to expand vaccine eligibility to anyone 16 and over," Coconino County Health and Human Services Director Kim Musselman said in a statement.
And that age restriction could be lowered further in the coming weeks, as Pfizer on Friday sent a request to the U.S. Food and Drug Administration that would possibly allow the vaccine to be administered to ages 12 and older after recent trials have shown it is safe for those in that age bracket.
In opening the vaccination site, the state also joins Coconino County, Northern Arizona Healthcare, tribal governments and many more healthcare partners that have been distributing vaccines to northern Arizona residents for months.
"We will continue to expand vaccination opportunities throughout the entire state as vaccine supply increases," Ducey said in a statement. "These safe and effective vaccines are the way back to normal life and protecting everyone, especially our most vulnerable."
The site will be open at NAU's University Union Fieldhouse and will operate seven days a week from 7 a.m. to 5 p.m., with the potential to expand hours to 7 p.m. It will offer around 1,000 appointments per day to start, but eventually will be able to administer more than 4,000 doses daily.
Appointments for the week of April 19 will be available starting at 11 a.m. Friday, April 16, by visiting podvaccine.azdhs.gov or calling 1-844-542-8201. Both have resources available in English and Spanish.
The University Union Fieldhouse, located at 1050 Knoles Drive, has also been used to provide COVID-19 testing for both the university and Flagstaff communities.
So far, about 42% of Coconino County residents have received at least one dose of the vaccine and just this week, the county's supply of vaccine appeared to overtake demand for the first time.
"Coconino County has been a leader at vaccinating its residents, with a higher percentage of its population vaccinated than any other Arizona county, and we are excited to complement these efforts by opening this site," said ADHS Director Dr. Cara Christ.
During a call with the media on Thursday, Deborah Branson, who helps lead the county's Fort Tuthill vaccination site, said county officials are hoping that the dip in appointments represents only a temporary lull in enthusiasm for the vaccine.
Branson added that the county is working on beginning new pop-up vaccination sites in order to make getting the vaccine more convenient for residents simply going about their day. The first of those events will take place on April 15 in the parking lot of the County Health and Human Services Department.
"We're looking at multiple options of places to kind of set up for a couple hours and hope that we can catch folks. It could be shopping centers, it could be different types of businesses, parking lots," Branson told the Arizona Daily Sun. "The hope is to kind of hit all areas of town."
The introduction of the Flagstaff site comes as part of a larger expansion of vaccine distribution outside of the Phoenix metro area by the state government.
The state is also taking over operation of a site operated by the University of Arizona in Tucson and converting a site at the Yuma Civic Center in Yuma to be state-run.
The University of Arizona site has administered 123,582 doses and the Yuma site has provided 9,705, while all state-run sites have administered a total of 1,128,006 doses.
To date, 3,962,537 million doses of COVID-19 vaccine have been administered to 2,493,123 individuals in Arizona, including 1,615,029 who are fully vaccinated.
Adrian Skabelund can be reached by phone at (928) 556-2261, by email at askabelund@azdailysun.com or on Twitter at @AdrianSkabelund.