Abe Snider was on the home stretch of a 3,500-mile road trip last week when he found himself driving into what looked like another world. From Canyonlands National Park to Cameron, Snider said he was immersed in a haze of blowing dust propelled by winds that reached 60 mph as they raced across the desert landscape.
Dust entered his car through the air vents, and when he got out it was hard to breathe, Snider said. He was grinding sand in his mouth for another day after he got back to Flagstaff.
"It reminded me of what it must have been like to live in the Dust Bowl," he said.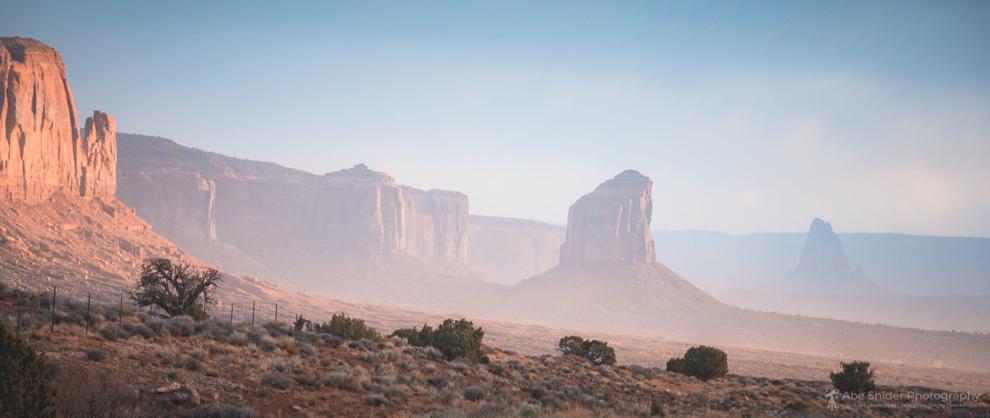 The arrival of northern Arizona's windy spring season often brings the kind of dust storms Snider encountered. They can be a hazardous force, sometimes making it hard to see and breathe as they churn across the southern part of the Colorado Plateau. But they have an even broader impact when the dust settles on snowpack hundreds of miles away on the Rocky Mountains. There, the windblown particles create a darker coating on the snow that causes it to melt earlier and faster in the springtime and reduces the total amount of water that runs downstream.
Together those changes affect millions of people in Arizona and elsewhere in the Southwest who rely on rivers like the Colorado that are fed by Rocky Mountain snowmelt and are already stressed by the impacts of a warming climate. 
This year's dry fall and winter — the sixth driest on record in Flagstaff — have produced prime conditions for wind to whip up dust across the region. Vegetation that serves to anchor dryland soils against the wind is already showing signs of stress, with a good chance of low growth and production throughout the spring, said Seth Munson, a research ecologist with the U.S. Geological Survey.
DARKER SNOW
Just like the heat difference between an asphalt street and a light-colored concrete sidewalk in the summertime, snow coated with a layer of darker dust absorbs more sunlight and gets warmer than bright white, pristine powder. In the Colorado Rockies, that solar radiation, which gets amplified by dust particles, provides five to 10 times as much melt energy to snow as warming air temperatures in the springtime, said . A research paper Deems co-authored traced the downstream effects of dust on snow and found that during years of heavy dust loading, the Colorado River's flows at Lees Ferry peaked three weeks earlier than low-dust years. It also found that earlier melting of dust-coated snow increased evapotranspiration and reduced total runoff into the Colorado by about 5 percent.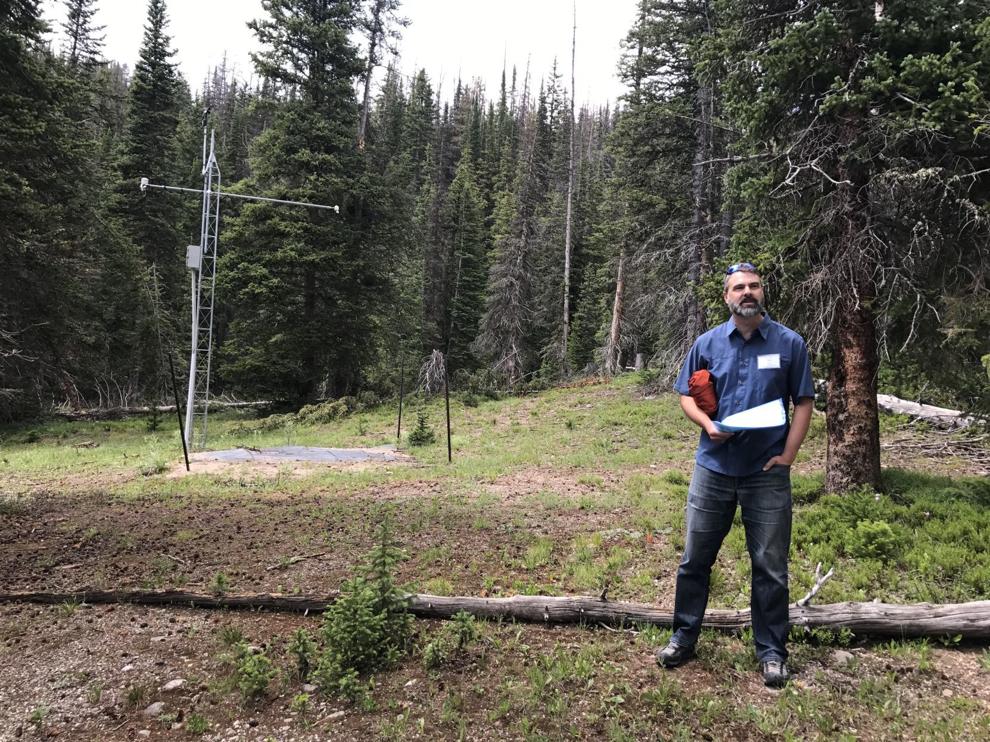 From a water resources perspective, the problem with snow disappearing faster and earlier in the season is the loss of the system's most important reservoir, Deems said. Snowpack stores winter moisture that then melts slowly and feeds into river systems throughout the spring and summer, when it is most needed. When snow melts faster and earlier in the spring, it overwhelms the capacity of manmade reservoirs during a time when water demand is lower so the systems are forced to let it spill downstream unused, said Rich Reynolds, a scientist emeritus with the U.S. Geological Survey.
COLOR AND CRYSTALS
The bulk of the dust that causes the largest concerns about snowmelt in the Colorado River Basin comes from southern Utah, northern Arizona and northern New Mexico, Deems said.
The brown, red and orange hues that define these parts of the Colorado Plateau boost absorption of solar radiation more than light-colored dust that comes from areas like Nevada and parts of Utah, he said.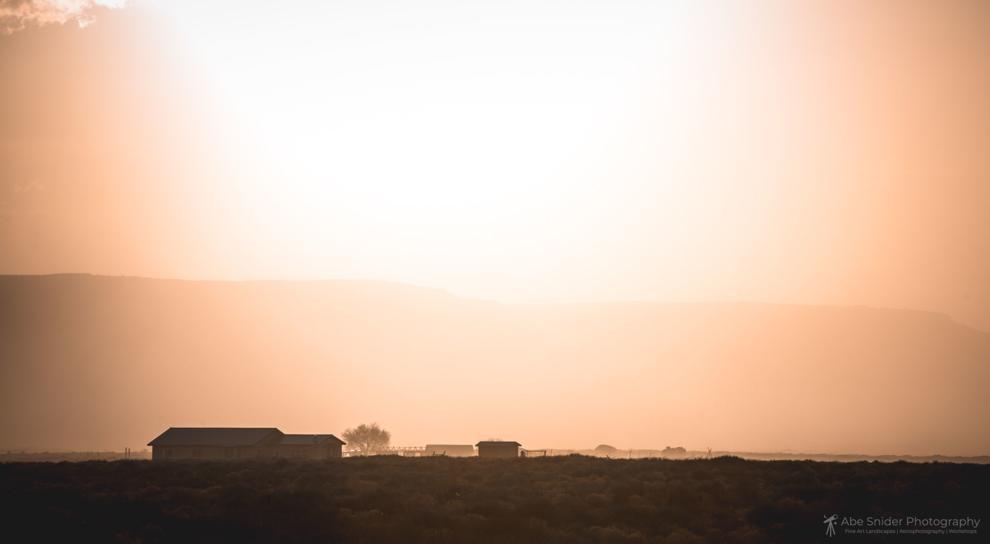 But it's not just their darker color that make these particles particularly potent snow melters, said Reynolds, who studies atmospheric dust. The reddish-orange iron oxide minerals themselves have a heightened capacity to absorb solar radiation, Reynolds said. While more research needs to be done, Reynolds said the minerals' crystal structure and their small size and large surface area play a role.
"It's not just the particle but the kind of particle," he said.
TRACKING DUST
The first noticeable increase in dust emissions, tracked through sediment cores collected from alpine lakes, were measured in the mid-1800s when railroads brought increased settlement and widespread grazing to the West, Deems said. Together, human development and livestock tore up native vegetation, introduced invasives and trampled biological soil crust that acts as a living armor, protecting desert soils from the elements, he said.
Levels of dust measured in the lake sediment cores jumped seven-fold over that period, Deems said. Dust loading then began to recede as several severe winters in the early 1900s killed large numbers of livestock and the Taylor Grazing Act of 1934 imposed regulations on livestock grazing.
But in at least the past decade or so, measurements show dust emissions are again on the rise, Deems said. While dispersed dust sources are difficult to capture, scientists can now use optical satellite imagery to track dust plumes as they crawl toward the mountains, he said.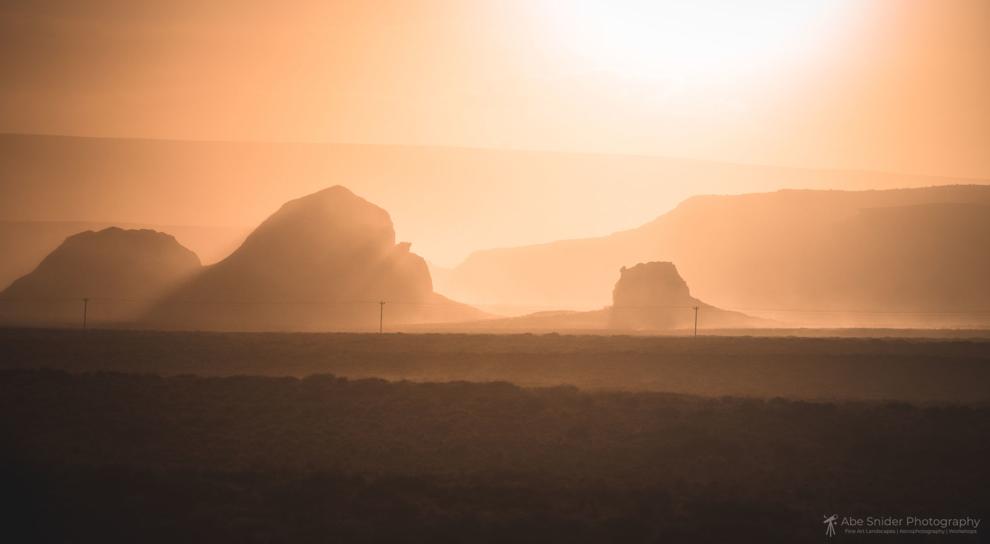 The causes of the recent uptick are hallmarks of an increased human footprint in the West — energy exploration and development, roads and other infrastructure, offroad recreation, suburban development and agriculture.
In studies of the Moab area, USGS researcher Jayne Belnap found that driving on dirt roads alone contributed at least 7 percent of the dust emissions that left the area.
As disturbances have eaten away at native vegetation and biological soil crust, invasive cheatgrass has filled the gap in many places, providing cover that helps stabilize soils. The problem is that cheatgrass is dependent on fall and winter moisture to germinate and grow, so in dry years it fails to serve much use, said Belnap.
On top of manmade disturbances, drought and a warming climate take their own toll, further reducing soil-protecting vegetation, increasing aridity and drying up riverbeds that then become significant sources of dust emissions.
DUST REDUCTION
The silver lining to the dust problem, if there is one, is that the increase in these windblown particles is an easier problem to tackle than climate change, the other major threat to the Rocky Mountain snowpack.
Scientists already know the location of many of the dust emission hotspots, said Belnap, who studies dryland and rangeland ecosystems.
"Big clouds are coming from the same zone over and over and over again," she said. Several of those zones are on the Navajo Nation in northeast Arizona, where soils are dominated by fine sands that easily get swept up by the wind, she said.
Addressing those acute dust sources can produce a big bang for the buck, Belnap said. There aren't that many of them and, relatively speaking, they aren't that big, but stabilizing them would eliminate a significant proportion of the dust emissions that end up on the Rocky Mountain snowpack, she said.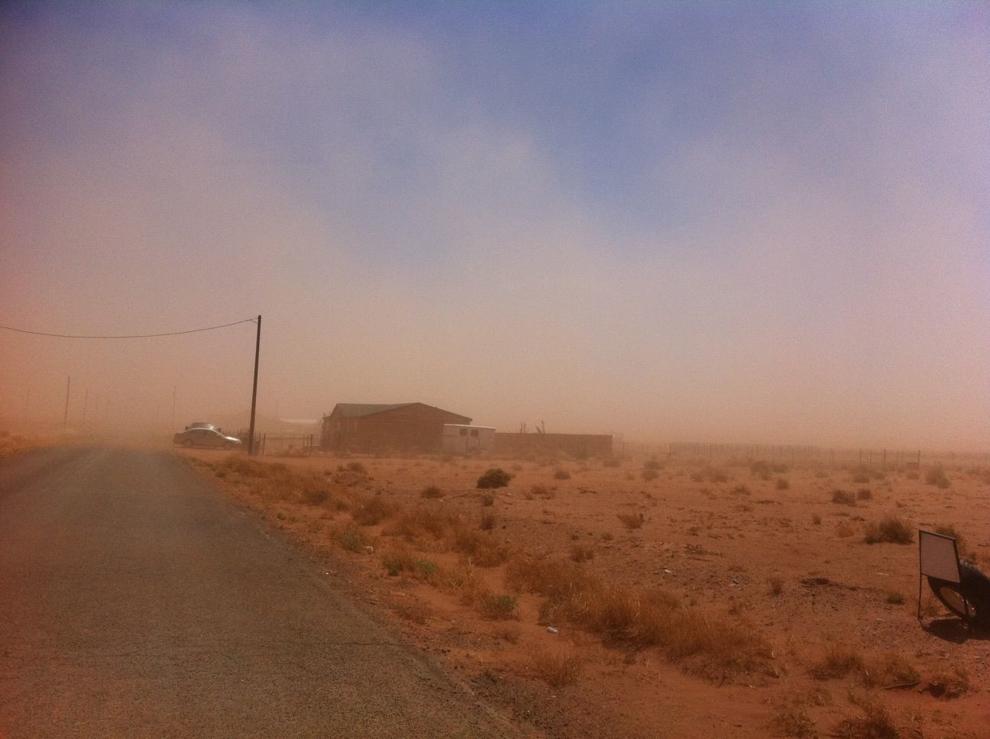 "My answer is to do what they did in the Dust Bowl, but amended so it works in the desert," Belnap said, naming strategies like building structures to block the wind, then planting vegetation downwind from those to knit soils into place.
From his office in Flagstaff, Munson is working on a map of areas that are particularly prone to wind erosion to better inform land use decisions and discourage things like road construction in a particularly high-risk area, he said. For another project this summer, Munson said his team is headed to degraded lands in northern Arizona and Utah to test out different soil amendments, seed mixes and other tactics to see what can best regenerate the land in a timely way. In fact, there are a lot of things land managers can do to mitigate dust, regain vegetative cover and restore the landscape, Munson said.
"In a nutshell, we're trying to be more proactive instead of having a doomsday approach," he said.