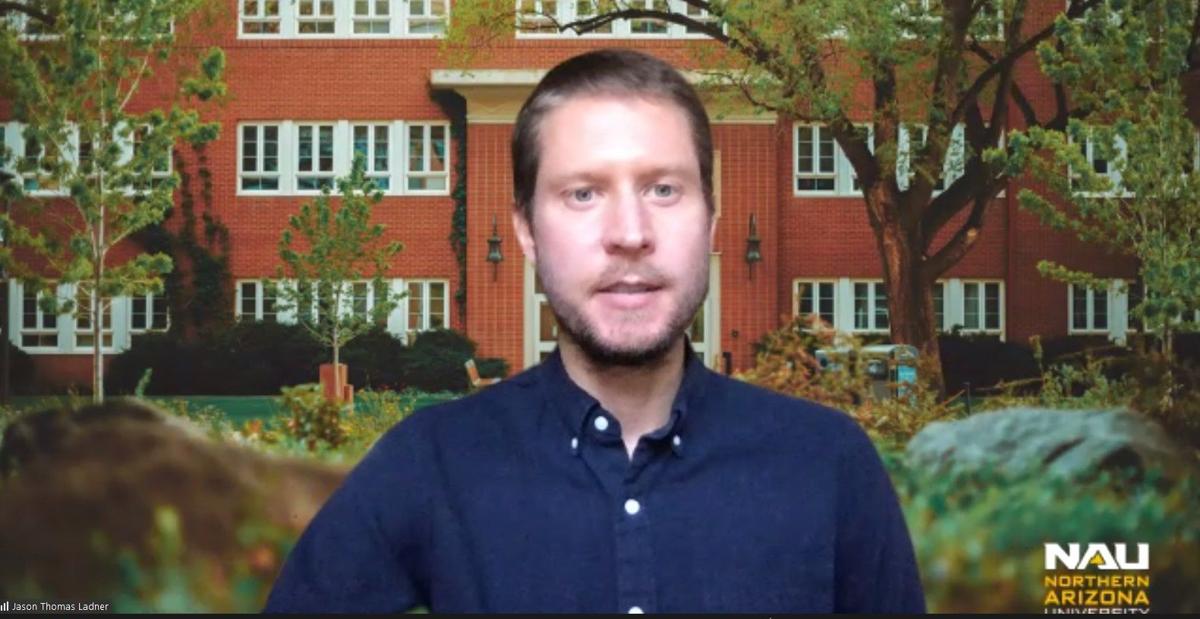 The first case of COVID-19 in Arizona was successfully contained and it was not until mid-February that the strain leading to community transmission entered the state, according to a recent report from the Arizona COVID-19 Genomics Union.
The ACGU was formed in April to track the movement of the SARS-CoV-2 virus and includes representatives from the Translational Genomics Research Institute (TGen), Northern Arizona University, the University of Arizona and Arizona State University, who together use supercomputers to sequence the virus's RNA genome in positive patient samples and search for different lineages with origins in areas throughout the world.
The group's findings on the early pandemic in Arizona were published in the scientific journal mBio this month. Representatives from participating organizations held a virtual press conference Tuesday to share more details on the results of their research and their next steps.
As noted in the report, by sequencing the genomes from 84 COVID-19 patient samples collected early in the Arizona outbreak, scientists determined there was no widespread transmission in Arizona until early March, more than a month after a student returning from Hubei, China, the province where the disease originated, became the state's first case — and later, the ACGU's first sample.
Through the sequencing process, scientists look for mutations in the virus, which occur naturally as it reproduces, and compare them to other Arizona cases and an international database recording different strains of the virus.
The ACGU did not detect cases in Arizona related to the first case. Although scientists admitted in the report they could not rule out the possibility that other cases did result from this case, it "did not play a substantial role in fueling the ongoing pandemic" because of contract tracing and isolation efforts.
Instead, scientists discovered 11 different introductions of the virus to the state in February and March and more than 80% of analyzed samples showed strains that initially circulated widely in Europe, though the majority of Arizona sequences were likely introduced through domestic travel. The first reported case of community transmission descended from the strain that had been circulating in Washington state in February.
"A lot of instances of completely identical viral genome sequences [were] present on multiple different continents," said Jason Ladner, assistant professor at NAU's Pathogen and Microbiome Institute (PMI). "What this speaks to is the fact that people were traveling all over the world at high relative frequencies and moving this virus around quite a bit."
TGen has now sequenced about 3,000 COVID-19 samples from state, county, tribal and private healthcare groups. Jolene Bowers, assistant professor at TGen, said this process is getting faster, though, with TGen now sequencing 1,000 genomes a week. She expects to reach 10,000 total samples in the next month. In comparison, GISAID, the international database used to search for different lineages of the virus, currently has more than 100,000 samples.
The ACGU is now looking at samples from this summer, the time of peak transmission in Arizona, to determine the effectiveness of public health measures like it did in its analysis of the first Arizona COVID-19 case. Gov. Doug Ducey's stay-at-home order is of particular interest.
"The hypothesis going into it is that, when we were sheltering in place, the transmission would have occurred primarily within county, but then after shelter-in-place was lifted, what we would expect to see is that there was a lot more transmission across the different counties and also across different states and Arizona, as well," said Crystal Hepp, assistant professor in NAU's School of Informatics, Computing and Cyber Systems.
The team plans to work with county, state and federal health officials to tie its findings with ongoing public health initiatives to not only tell the story of the virus in Arizona, but also to guide responses going forward.
"As the vaccine rolls out, we're still going to be here, we're still going to be watching this virus. The good news is, if something starts to change, we can help direct the altered response to those changes," said PMI Executive Director Paul Keim.
Concerned about COVID-19?
Sign up now to get the most recent coronavirus headlines and other important local and national news sent to your email inbox daily.