Although members of the Coconino High School Class of 2019 may have plans for their future, distinguished graduates said their goal is to keep their options open, giving themselves a chance to determine exactly what they want to do along the way.
Sarah Chatter, 18, already has more college experience than most of her classmates. She qualified not once, but three times for multi-week leadership and pre-college programs located thousands of miles from her family homes in Flagstaff and on the Navajo Nation near Delcon.
For the past two years Chatter spent her summers attending the University of Oregon's Indigenous Pre-College Academy, the University of North Dakota's Indians Into Medicine Program and the Charles J. Hamm Leadership Program at Phillips Exeter Academy in New Hampshire.
Chatter also qualified for another pre-college program this summer at Southwestern Indian Polytechnic Institute in Albuquerque.
These programs have not only helped improve her leadership skills, but also share her knowledge of her culture with other students.
"What was kind of heartbreaking was I was the only one who was familiar with my culture, so when I was there, I shared that part of me with them and it was really nice," Chatter said of her experience at the University of Oregon, where she hopes to return for her master's degree after securing her bachelor's in public health from Northern Arizona University.
Chatter was introduced to public health first by her sister, who works with children in Havasupai Falls, and later by her junior varsity basketball coach, a suicide prevention advocate with Native Americans for Community Action (NACA). She said their experiences were so interesting, she decided to join the career herself.
"I'm looking forward to progress – getting that degree, finding out what I want to do. I'll just go with the flow," she said.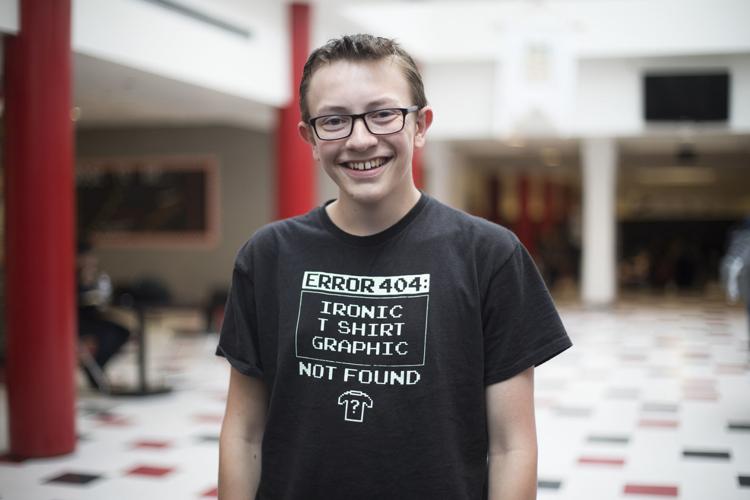 Unlike Chatter, Dawson Franz, 17, had no prior experience with college – but with the help of financial aid he will become an Ivy League student by attending Columbia University in the fall.
"I really hadn't thought much about college because I knew I probably couldn't afford it. I thought I would go to an in-state school like NAU or ASU, but it just wasn't really an idea for me," he said. "But then I got this random email, out of the blue, last year in January from QuestBridge."
QuestBridge is a nonprofit that helps low-income, high-achieving students to apply to top universities in the country – and help them find the financial resources that could get them there.
Franz qualified for the organization's Junior Scholars Program, which allowed him to visit Stanford University, his dream school, last summer. He was later selected as a QuestBridge Finalist, which would allow him to apply to several universities – including Ivy Leagues – through a single application.
Although Franz was disappointed he was not accepted into Stanford, when he received a booklet in the mail from Columbia, his dream suddenly began to look a bit different.
You have free articles remaining.
Register for more free articles
Stay logged in to skip the surveys
"They meet 100% demonstrated financial need, so parents don't have to pay anything if you get accepted as a low-income student. I have a better financial package at Columbia than at ASU," he said.
In the fall, Franz will move to New York to begin studying physics at Columbia. He hopes to someday become a researcher of quantum computing.
"I don't understand any of it, so that's why I want to learn it. I'm just kind of winging it. I've joked that that's my motto. I'm along for the ride," he said. "I'm not worried about not being the smartest in my class. Even if I have the best grade, I'm not the smartest person because there's so many people with so many different experiences than mine and it's so awesome to hear those different perspectives."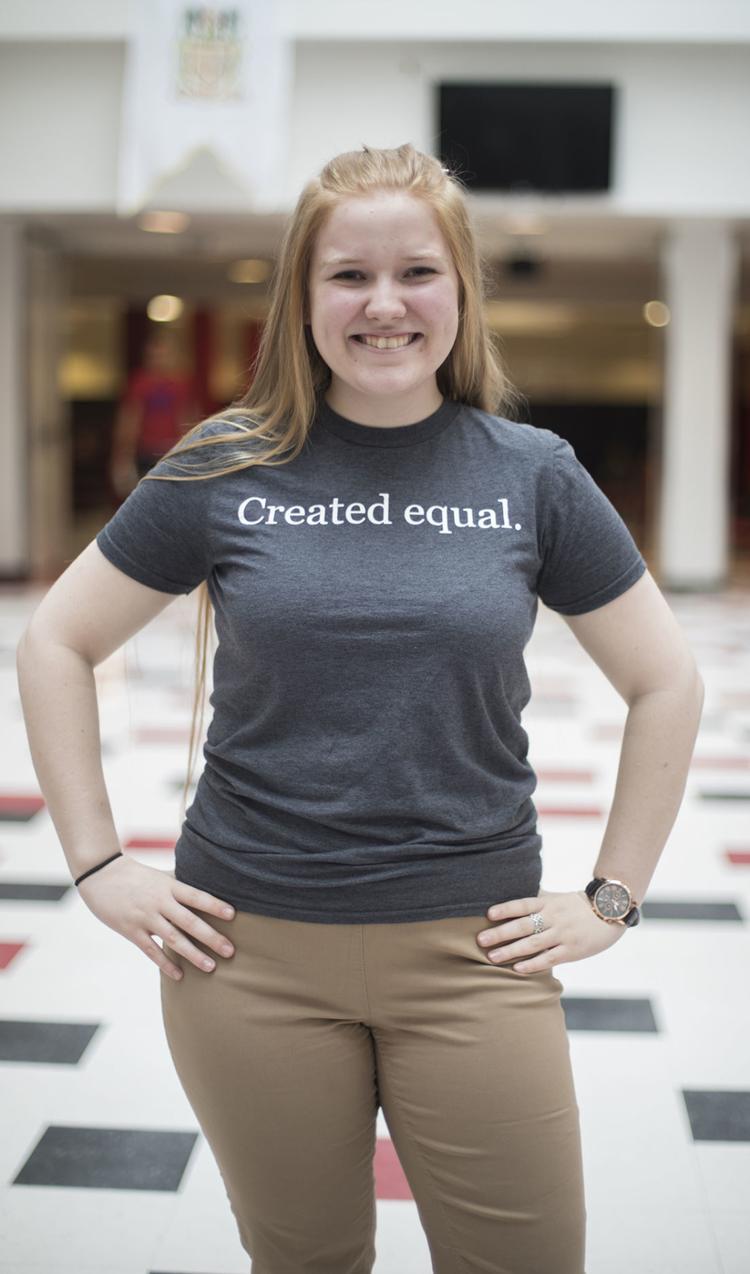 Classmates at CHS also have different perspectives, like Sarah Norris, the school's first graduate to earn a Global Studies certificate for completing research that encourages global viewpoints.
Norris said when she first came to high school she wanted to take French as her language; however, because the school did not offer French, she began Spanish, and quickly became attached to it.
She has taken three years of Spanish at the school and participates in Rueda en la Montaña, a local salsa dancing group. For her Global Studies project, she researched the diseases prevalent in Latin and South America.
Her love for Spanish will also follow her into her future career as a pharmacist. In the fall, she will attend Butler University in Indianapolis to study pharmacy with an emphasis in Spanish medical terminology.
The university has an accelerated doctor of pharmacy program, the same one her mother completed. Norris' other mother is a pharmacy tech.
"I grew up visiting the hospital and pharmacy and I wanted to collect every single color of the little stickers they put on pill bottles so I could stick them all over my arms and stuff. I didn't think I would be interested in pharmacy [as a career] until I took advanced chemistry, and then I realized I really enjoy chemistry and the mathematics behind it and I want to help people," Norris said.
She plans to test for her pharmacy tech certification over the summer – a process that normally takes two years to complete – because her mothers introduced her to the content years ago.
Although she is just getting started, Norris already knows she won't be a pharmacist forever.
"I believe I want to go into engineering after pharmacy because I don't want to stop at pharmacy, I want to do everything I possibly can in my life," she said.