Gabriela (Gaby) Delgado spent more than a decade working in kitchens around Flagstaff before she opened her own restaurant.
Calling Gaby's Restaurant hers alone wouldn't be fully accurate -- contrary to what the name suggests. Her husband Miguel and sons Aaron, Mickey and Ivan were also a driving force behind the new Southside eatery. 
"It was always my dad's dream to open a restaurant," Aaron, who is 21 and the youngest Delgado brother, said.
The dream came true just two months ago -- in mid-January of this year with a restaurant that carries the matriarch's nickname, Gaby.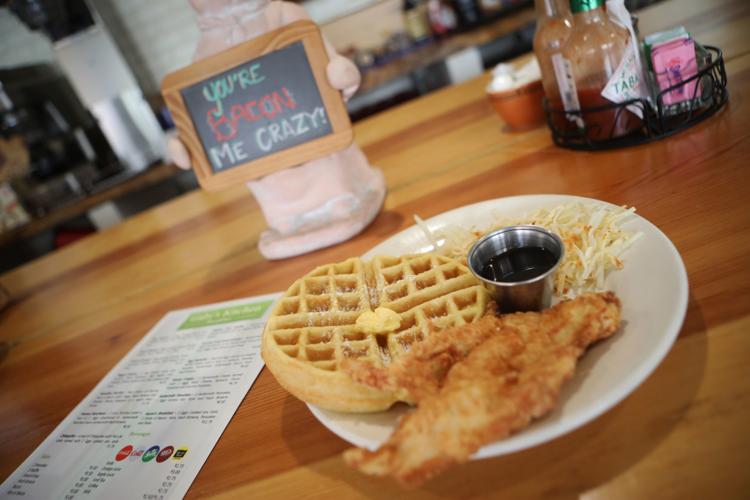 "While trying to come up with a name that hasn't already been taken, my father and I wanted something meaningful. So we decided to name it after my mom. She's always been there for our family and helped us however she could. So we decided to name the restaurant after her," Aaron said. 
After Patrick Flanigan's Carmel's -- the 1960s moon-race-themed diner -- closed its doors in December, Flanigan offered the space to his former cook, Gaby: "Did she want to begin renting the space?" he asked. 
According to Aaron, his family didn't initially take Flanigan up on the offer. But, after some weeks of deliberation, they decided to go for it, realizing what had long been a collective family goal. 
Open seven days a week, Gaby's Restaurant is the perfect balance of Mexican and American dishes, many of which are specialties that Mrs. Delgado has perfected over the years. Work in the kitchens of Taverna, Louie's Chicken Shack and La Santisima — the taco shop across the street — has rounded out all that Gaby's Restaurant has to offer on its menu. 
"The chicken and waffles are extremely popular, especially among our student crowd," Aaron said.
The eggs Benedict and savory crepes are Gaby's favorites to make, she said, and the chilaquiles ("spicy but not too spicy" lightly-fried corn tortillas topped with egg, beans, rice and cheese) are Aaron's favorite to eat.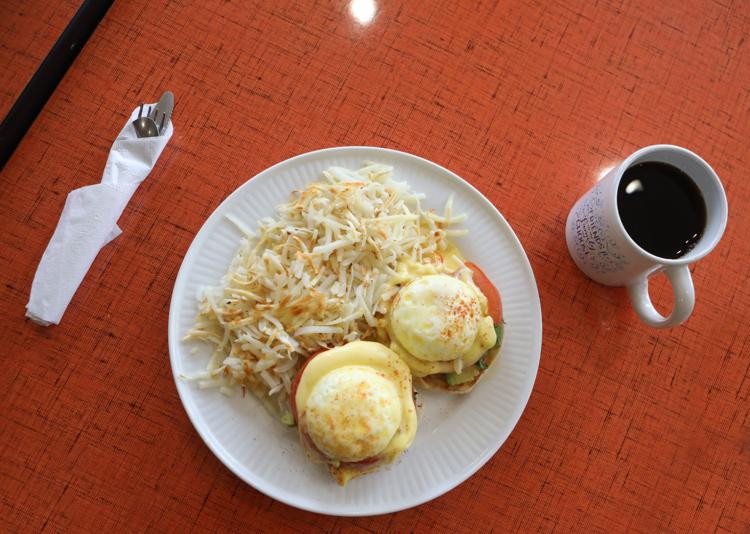 Even in its infancy, the restaurant has managed to attract regulars, Aaron said. From students to the business owners that run surrounding restaurants and shops, the flow of customers has been steady. 
"It's nice, we already have a lot of people coming in at the same time everyday. Some days they order the exact same thing and other days they change it up," Aaron said.
The small building, just a stone's throw from Northern Arizona University's campus ,as well as historic downtown, has seen a number of tenants in the past decade, including Sugar Mamas bakery; each spot has been local-owned and Gaby's Restaurant is carrying on that legacy.
"Our family and friends are all super happy to see everything coming together," Aaron said. "My parents have put so much work and effort into everything they do so this is an amazing opportunity."
Aaron and his eldest brother Mickey both lend a hand in the running of the restaurant. Mickey helps his mother in the kitchen when needed, as well as waits tables. Miguel has the responsibilities of head manager, and Aaron -- who works a full-time job in addition to his time spent at the restaurant -- is tasked with behind-the-scenes work including financial management, bookkeeping and social media. 
"We all do a little bit of everything," Aaron said.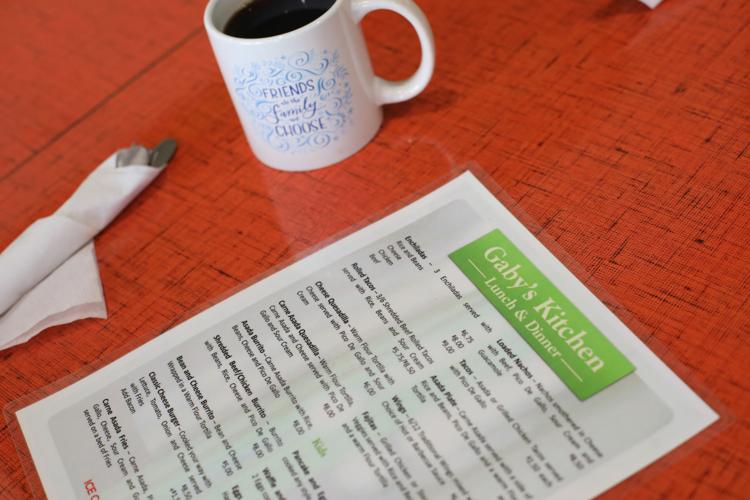 Gaby's Restaurant is in the process of mounting a permanent sign to replace its temporary one. The business is in discussion with local artists as to exactly what that sign will look like, but rumor has it that it will incorporate the same lime green that adorns the inner walls of the restaurant. 
Initially Aaron and his father wanted to surprise Gaby by not telling her that the restaurant would be named after her.
The reveal would come as they led her outside, where she would see the temporary sign. The plan fell through, however, when she ended up seeing Gaby's Restaurant spelled out on some paperwork.
"She was super surprised in a good way, but also seemed a little confused. After we explained to her that she wasn't supposed to see it, she got extremely happy," Aaron wrote in a Facebook message.
"Not so much that it was her name, but more because it became very apparent then that we had our own family restaurant." 
Gaby's Restaurant is open weekdays from 9 a.m. until 4 or 5 p.m., depending on the rush and weekends from 8 or 9 a.m. until about 2, sometimes 3 p.m.