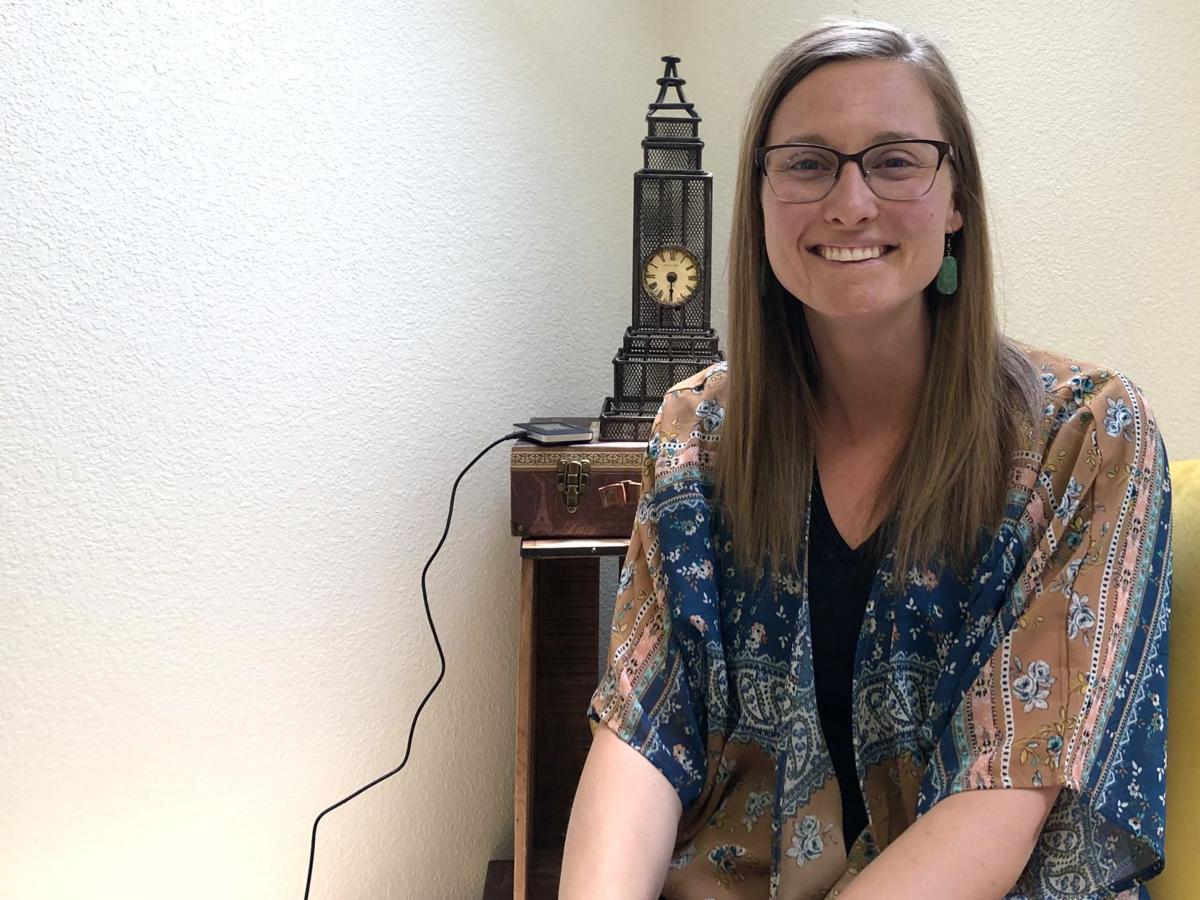 For teens, cooped up by COVID for so long, now comes the perhaps equally as fraught re-entry to socializing, a skill once seemingly hardwired in them but now atrophied through isolation.
Anxiety and depression, already conditions endemic in adolescence, ramped up even more during the time of remote learning and enforced solitude. But the therapists at Flagstaff's Balance Health and Wellness are addressing the issue by hosting a summer camp for ages 13 to 17 that seeks to sharpen teens' coping skills for a post-COVID world.
It is called, simply but rather bluntly, "Adventures in Mental Health," with emphasis as much on the former as the latter.
In many respects, this will be a typical summer camp for youth. They will hike. They will go on bike rides. They will toil in a community garden. They will eat. They will socialize with one another. They will keep a journal.
But they also will work with therapists and counselors on easing the burdens of their age by learning coping strategies such as mindfulness, resilience, self-soothing through breathing techniques, reality tests to curb repetitive thought and something therapist Luci DeLong calls "distress tolerance."
This last skill might come in handy as much on the trail in camp as in the classroom during a big test, as DeLong explains.
"When you're in an uncomfortable situation, you learn how to just be in that situation," DeLong said. "We'd definitely want to talk about that on a hike or bike ride. When you're climbing up the mountain, you don't think you're going to get there, and it's terrible and miserable and you hate it and want to quit, right?
"Then, when you get up the mountain, and you see these beautiful views and have a feeling of accomplishment inside of you. You work through the (distress). You have to beef up your distress-tolerance skills in order to accomplish what you want to accomplish in life."
Do not get the wrong impression: The camp is not some "Outward Bound" survivalist program, not in the least.
But the camp's organizers, Balance Health's Katherine Meyer and DeLong, maintain that having teens get together in an outdoor setting and actually moving and tackling physical tasks also enhances their mental well-being.
"Nature does help calm a person -- as long as it's the right elements, not a natural disaster," DeLong said. "When the sun is hitting your face or when you feel like you're in a safe environment out in nature, it has a calming effect."
Talking about problems and working out anxieties will, of course, be part of the camp's mission. But not overtly so, DeLong said.
"But it's not all 'let's sit down and talk about why you're in therapy,'" she added. "It'll be teens hanging out together with group leaders who just happen to be therapists and will do fun outdoor activities together. We'll say if this hike is a challenging situation for you, what other challenging situations have you overcome in the past? We're trying to help them associate these outdoor activities they are really enjoying to a social environment where they learn how to better communicate with other people without necessarily turning it into this mental-health session."
One attitude the therapists and counselors at the camp will try to combat is the stigma surrounding the phrase "mental health," still present even after decades of educational campaigns.
DeLong said she has seen a sharp uptick in teens — and families of teens — seeking counseling during the pandemic. It was unavoidable, she said, given the social restrictions imposed on the populace during the height of the COVID-19 pandemic.
"Teenagers are trying to be more independent from their families, and then they're being told that, 'Oh, no, you just need to live with your parents and little siblings for a year and are not allowed to leave the house or socialize with anybody outside your house,'" DeLong said. "For teenagers, whose brains are wanting independence, that was tough."
Teens having trouble dealing with the pandemic, she said, reacted one of two ways: acting out or withdrawing. Some turned to using drugs as a form of self-medicating.
"Many teens, they just did their homework from their bed all day long and didn't get out of their pajamas," DeLong said. "And while that was probably fine for the first couple weeks or a month, at a point your brain is telling you, 'You don't want to stay in your bed anymore.' Therefore, that kicks in a lack of motivation to do anything. A lot of teens were just not motivated to do school, because they weren't getting anything out of a Zoom learning session."
Returning to in-person learning presented its own adjustment challenges for teens, too.
"There was still this aftermath, a holding effect, of like, 'Now that I'm back at school, my brain is coming out of this fog and I realize that I picked up all these unhealthy habits that I need to talk to somebody about,'" she said. "They just haven't been interacting socially for a full year, and now they're going back to school and like, wait a second, what's going on?'"
A summer camp such as this, then, can serve as a bridge for teens heading into the next school year.
"Adventures in Mental Health is what it's called, and I really do think there's still a stigma whenever you hear that phrase, 'mental health,'" DeLong said. "I hope people will think that it's really about self-growth and self-discovery in an environment with teens about their same age doing the same thing. We want the teens to learn together, bond together but also find out about themselves, what their strengths are."