The fall semester at Northern Arizona University will be starting and ending earlier than normal due to the COVID-19 pandemic. University offi…
Editor's note: All Arizona Daily Sun calendar and religion event submissions run in print and online and are free of charge. Go to azdailysun.…
Get Friday's biggest stories from Arizona Daily Sun.
Flagstaff Eagles baseball's Stephen Canizales earned West Region honorable mention honors from Rawlings-Perfect Game, as the accolades were an…
GLENDALE — Arizona has hit a grim milestone in its battle with the new coronavirus as deaths topped 1,000 on Friday and the number of new infe…
Our weekly round-up of letters published in the Arizona Daily Sun.
These are recent reports of missing children made to local law enforcement. If you think you have seen a missing child, contact the National C…
Oh, these glorious days of June!
Nearly a month has passed since Northern Arizona Healthcare resumed elective surgeries that were previously halted statewide to help deal with…
Harkening to an earlier period of human communication, but using modern social media tools, the Flagstaff City-Coconino County Public Library …
Although no events will be hosted during the summer, all Coconino Community College locations are open for business services, with modified pr…
As the crowd gathered at city hall, Flagstaff Chief of Police Kevin Treadway arrived to speak with the protestors about his reaction to the vi…
The name of Transwestern Road in Bellemont will be changing to Hughes Avenue to prevent confusion for emergency responders, motorists and residents.
Flagstaff Police Chief Kevin Treadway took a knee and talked with protesters on Thursday in Flagstaff, addressing the recent movement stemming…
PHOENIX (AP) — A man has been arrested and accused of making online plans to burn down the magistrate court and police station in Page, accord…
A McKirdy Trained athlete will be chasing a record on Friday, even though he won't be moving from the same spot.
Thursday's news: What you missed while you were at work.
NBA G League President Shareef Abdur-Rahim announced Thursday that the remainder of the 2019-20 NBA G League season, which was suspended March…
North Country HealthCare, Artisan Metal Works, Home Depot and HomCo of Flagstaff have worked together to create, donate and distribute handwas…
For centuries, Native Americans of the Southwest have prepared special teas from sacred datura leaves, seeds and roots. This beverage is imbib…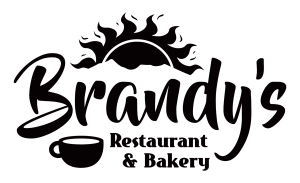 Brandy's Restaurant & Bakery

Northern Arizona Healthcare, which operates Flagstaff Medical Center and the Verde Valley Medical Center, has recently restructured its leader…
To protect spectators and participants, the 2020 Babbitt Ranches Colt Sale will not take place in July, with organizers instead planning for a…
Airlines, rental companies and private owners who lease space at the Flagstaff Airport are all receiving six months of rent abatement.
Ken Lane has been working a lot more hours than usual lately at Absolute Bikes. "We are definitely busier than we've ever been," said Lane, th…
Here's what people are uncovering in Arizona Daily Sun newspaper archives. Search our historical issues for obituaries, marriage and birth ann…
Browse through the latest employment postings on https://azdailysun.com/jobs and find your next career.
Don't miss Wednesday's most popular stories from Arizona Daily Sun.