Looking for a new job? Browse through the newest job postings on https://azdailysun.com/jobs and find your next career.
The Arizona Interscholastic Association has put out an 18-page document outlining some sweeping changes to be seen during fall sports -- if sp…
Editor's Note: Tom is on vacation this week. An version of this column appeared on Aug. 3, 2003.
Coconino County health inspectors will add to an increasing amount of coronavirus protocol enforcement restaurants can expect on Monday, Aug. 10.
The Imogene Pass Run is a virtual race this year, which gives Flagstaff a unique opportunity to host our very own 17.1-mile challenge right he…
It wasn't a summit meeting, per se. Nor was it held on a summit. Rather, it took place on a prime stretch of forest land near Flagstaff that o…
Flagstaff City Council and mayoral candidates have been given the chance to answer a weekly question in no more than 150 words. This week's qu…
When shutdowns in response to COVID-19 were announced in March, live music came to a halt, but local venues and small theaters have been getti…
Lowell Observatory was one of the first Flagstaff businesses to close as COVID-19 cases began cropping up in Arizona, ahead of any official or…
With a blur of brightly colored motion, a stirring of air—whipped in all directions by wings flapping an average 80 times per second—and a bic…
As time pushes us forward, there is something especially comforting about the familiar past. Our legacy lies there, inviting us to revel in th…
The Scrappers Fastpitch 14U club softball team went a perfect 3-0 on the first day of the Keep Swinging Tournament in Prescott Valley. The Fla…
The Flagstaff Unified School District breakfast and lunch program for the first quarter will begin Monday, August 17, the first day of the dis…
Coconino County Health and Human Services and Northern Arizona University have partnered to offer a two-week COVID-19 Testing Surge.
Oak Creek waters downstream from a Tuesday sewage spill site in Sedona tested safe for swimming on Wednesday and Thursday, according to City o…
As a scientist, David Gillette values precise language and facts, the confirmation of quantifiable, empirical truths. So when someone mentions…
Worship with The Episcopal Church of the Epiphany: Mission: Bringing the love of God to all people. Vision: Reconciling all to God, so the wor…
Get Friday's biggest stories from Arizona Daily Sun.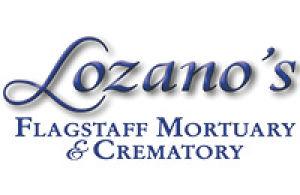 Lozano's Flagstaff Mortuary & Crematory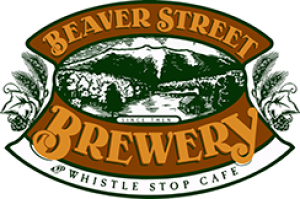 FLAGSTAFF — A woman who has long opposed massive development in Tusayan on the outskirts of Grand Canyon National Park has a strong lead in th…
It took some time to get it cleared up after a firestorm of reports -- some contradicting, some confirming -- but the Big Sky Conference is pu…
Our weekly round-up of letters published in the Arizona Daily Sun.
These are recent reports of missing children made to local law enforcement. If you think you have seen a missing child, contact the National C…
Walnut Canyon National Monument's Island Trail reopened on Thursday with park service staff resuming collecting entrance fees.
Detectives with the Coconino County Sheriff's Office and Flagstaff Police Department would like to make the following sex offender notifications:
Living in Northern Arizona, we are fortunate to be surrounded by natural areas with diverse, thriving plant communities and wildlife. But ther…