Get a recap of Tuesday's local news stories from Arizona Daily Sun.
National Park Service officials announced last week they had discovered the body of a Colorado man who had been missing in the Glen Canyon Nat…
This week's local crime and court updates from Arizona Daily Sun.
For its efforts developing and running an "exemplary" water conservation program, the city of Flagstaff was named to the Alliance for Water Ef…
Girls on the Run of Northern Arizona (GOTRNA) has been awarded a $5,750.00 grant by the Arizona Community Foundation of Flagstaff, which will …
Coconino Community College will host a virtual Students First Celebration, formerly known as the Annual Meeting, Alumni & Awards Breakfast…
Barring any unexpected and unprecedented climatic calamities — this is 2020, after all, so nothing is off the table — the aspens soon will sta…
Masks were few and far between as over 100 supporters of President Donald Trump crowded into a hangar at Wiseman Aviation in Flagstaff on Saturday.
While senior ditch day may not top the list of high school experiences when compared to milestones like graduation, this tradition still manag…
The Flagstaff Police Department is looking for more information related to the death of a Kayenta man who died Sunday.
The Flagstaff Police Department released a warning Monday that a person is trying to scam people in town saying they were a Flagstaff police officer.
The federal government gave a $350,000 grant to Northern Arizona University to support the establishment of a workforce development program fo…
Q: It always seems more challenging to get refills of my cat's medication than to refill my own medicines if I am getting it from a pharmacy. …
Hello from Baloo! I am a 3-year-old male, pointer mix. I came to the Coconino Humane Association as a stray found in New Mexico. I don't know …
Looking for a new job? Browse through the newest job postings on https://azdailysun.com/jobs and find your next career.
Airlines and tenants at the Flagstaff Pulliam Airport will be seeing three more months of rent relief.
It was a beautiful, bright autumn day, with air like cider and a sky so blue you could drown in it.—Diana Gabaldon
If Todd Hanley and Mike Lapsley had it their way, each season the 4A Grand Canyon Region title would have to go through the Flagstaff and Coco…
The Riordan Mansion State Park has been preserved as a way to tell the story of the ordinary people who made extraordinary contributions to Fl…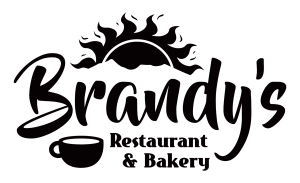 Brandy's Restaurant & Bakery

There's a silver lining in having to wait until the spring to take the court for the Northern Arizona volleyball team, which is using the chan…
September 30, 2020, will mark the last day of Neil Weintraub's career with the U.S. Forest Service. During the three-plus decades he worked on…
With some calling it ground zero in determining which party will control the state Legislature next year, two veterans are vying to represent …
On May 21, the folks at Drinking Horn Meadery stepped outside their new location, formerly home to Galaxy Sales trading post on historic Route…
Since 1990, the "all aboard" call has beckoned passengers to cars of the Verde Canyon Railroad. Known worldwide as "Arizona's Longest-Running …
Flagstaff City Council and mayoral candidates have been given the chance to answer a weekly question in no more than 150 words. This week's qu…
The Division II Flagstaff Eagles cross country team took a pair of boys and girls team wins at the Ray Wherley Invite Saturday in Prescott.