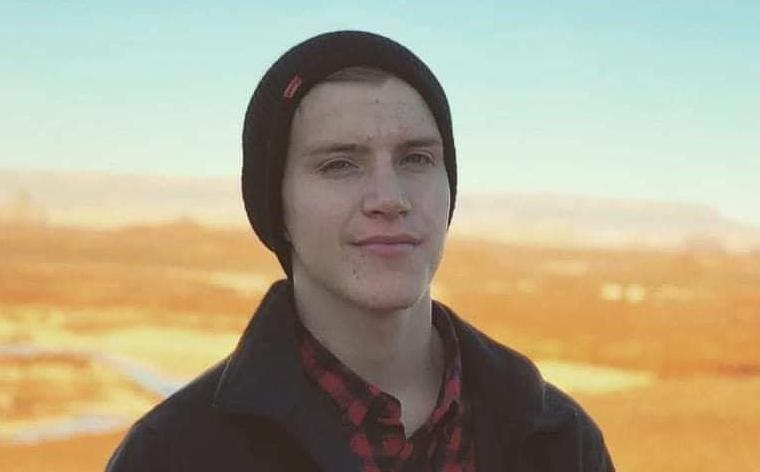 The family of the inmate who died of pneumonia while in custody at the Coconino County jail served a notice of $5 million claim against the county earlier this week.
The 45-page notice alleges the jail of civil rights violations, neglect, abuse and wrongful death after 20-year-old Kyle Martinson was found dead in his jail cell with 1.5 gallons of fluid in his lungs in January 2019. Bob Boatman, a Phoenix attorney from Gallagher & Kennedy, said the known facts of Martinson's death shocked him.
"It's almost mind boggling just that they let this happen to him," Boatman said. "The number of times he begged for help over and over and they just ignored him."
The notice of claim cites video and investigation records first obtained by the Arizona Daily Sun, which show Martinson had filed several requests and cried out for help multiple times before the morning of his death. The notice alleged detention and nursing staff didn't believe Martinson and other inmates' claims, leading them to fail to diagnose Martinson's sickness before he died. Martinson developed pneumonia as a result of strep throat, according to the medical examiner.
Martinson's death has angered his grieving family, leading them to retain Boatman and file the notice. While county officials confirmed the notice had been received this week, it had not been fully processed at the time of this article.
Coconino County Detention Facility officials previously declined to comment in June, saying they anticipated a lawsuit. Matthew Figueroa, the jail commander for the Coconino County Detention Facility, said in May their agency was "committed to the safety of their inmates" and sent their "deepest sympathies" to Martinson's family.
Boatman said they decided on the $5 million figure based on settlements reached in other states, ranging from $3.9 million to $11.3 million. Additionally, in May, Boatman said they argued a $5 million jury verdict for a young man who died in a drug rehab facility in Tucson.
Martinson, his mother Carrie Sanders and his father Edward Martinson are cited as the main people damaged by the county's actions. Martinson's parents cite the emotional trauma, toll on their finances, and the loss of their normal life and future as the impacts of the actions.
"There will always be a void now at all future gatherings, milestones and holidays," the written notice said. "For Ed, camping and fishing trips will never be the same. For Carrie, the specter of Kyle completing the Boilermaker apprenticeship and working by her side is gone."
Boatman acknowledged that because the lawyers only served a notice of a claim, their claim is preliminary and not fully investigated. They have not had full access to the county's documents or an opportunity to question witnesses.
Under Arizona law, people who are looking to file a lawsuit against a public entity must notify the entity within 180 days after the alleged event, or they would be prevented from filing any lawsuit at any time in the future. The 180-day deadline for Martinson's case would be today, Sunday, almost six months after Martinson died.
Allegations
The notice of claim alleged throughout the document that medical and detention staff actions amounted to neglect and abuse that led to Martinson's wrongful death. The lawyers alleged the staff's continued actions "created a culture of disbelief."
"You have multiple days and multiple officers ignoring him," Boatman said. "Also, the other inmates, if you watch the tapes, you see [the staff] just seem to either completely disregard or minimize their complaints."
Based off of Martinson's medical charts received from the county, the lawyers alleged Martinson's vitals were last taken by the detention facility nurses on Jan. 10. He died 12 days later after filing multiple complaints with detention and nurse staff for his symptoms. Martinson's filings including a Jan. 13 entry where he cited multiple symptoms including coughing, chronic kidney pain and back pain described as 10 out of 10.
The notice alleged that the county withheld documents from a record request that Martinson's mother filed. Their belief is based upon a copy of an inmate request for health services form tucked in the belongings given to Sanders after his death. The request for health services form was allegedly dated Jan. 16, and alleged to have been signed by a nurse.
"It is no coincidence that Coconino County failed to include the jail's copy of this form, which neglected to complete any health assessment, in Carrie's public records request," the written notice said.
The lawyers spoke on behalf of the parents, saying the actions of the staff defied any "reasonable expectations of decency, duty, civility and responsibility."
"It's also stunning that this failure to care for Kyle was not the act of one rogue employee at Coconino County, but rather indicts the entire staff, management, culture, structure, and operational protocol across every shift entrusted with Kyle's care," the written notice said.