Police officers across Coconino County loaded their patrol vehicles with toys throughout the week to give holiday gifts to children in need during the county's Northern Arizona law enforcement toy drive.
Officers from the Flagstaff Police Department, the Coconino County Sheriff's Office, Arizona Department of Public Safety and Williams Police Department did their part in donating and personally sending toys to 670 kids in northern Arizona.
"We did pretty well this year," Flagstaff Police Sgt. Cory Runge said with a smile, as he looked at a room full of toys and a constant flow of officers filling large trash bags with gifts they would hand out on their shift.
Runge said local law enforcement served over 250 families, with half of them living in Flagstaff and the other half spread across Coconino County from Munds Park to Tuba City.
"When you are talking about children in need they come from all over the county." Runge said. "This year it has been spread out 50-50, with Flagstaff and the rural areas getting around the same donations."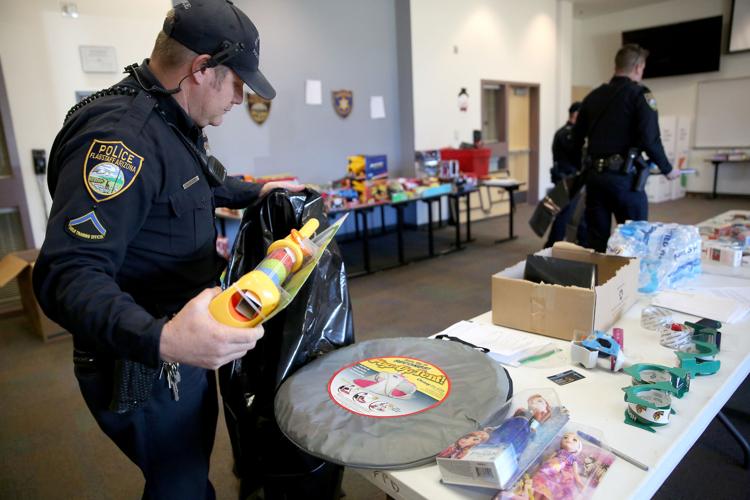 Coconino County Sheriff's Spokesman Jon Paxton said the sheriff's office delivered more toys than last year.
"Our deputies have been all over the county this year," Paxton said. "We have filled up trucks full of toys heading to Doney Park and the Hopi Reservation. I would say we have given toys to 100-plus families."
Throughout the month of December residents could donate toys at the Walmart located at 2601 E. Huntington Drive. Law enforcement officers and the public could then write referrals for families they thought were in need of donations.
Runge said that the toy donations are meant for "children of families that would not be able to have a Christmas without these presents."
Coconino County Detention Facility Sgt. Marcos Acosta said programs such as the toy drive are important for reaching out to needy families in the community.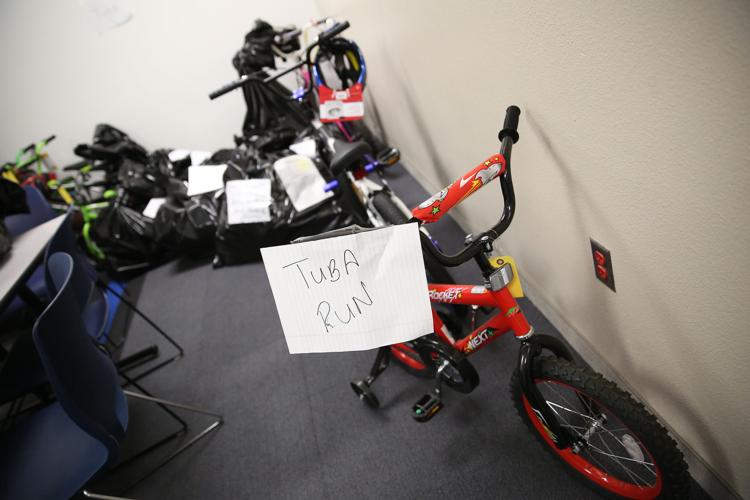 "This is a great program because we are all about outreach," Acosta said. "When we can help out children in our community we are showing them that we are here to help."
Paxton expressed the same sentiment.
"It is the holiday season and we want to show these kids that we are not just here to patrol the streets," Paxton said. "I hope if we had some negative contacts with some of these families in the past we can show them that we do more than just arrest."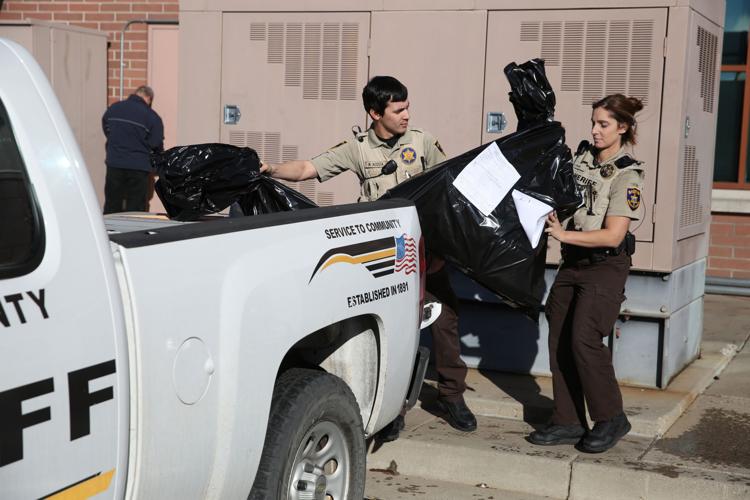 Runge said that interactions with police during this year's toy drive were overwhelmingly positive.
"People are grateful and happy that this program exists because we are helping families with gifts they otherwise might not be able to afford," Runge said. "Any opportunity we have to do nice things for the public is a benefit to us and the community."
Flagstaff police will continue to give out toys during their shifts throughout the rest of the week. However, the toy donation window has closed.