Six large areas of the Coconino National Forest, including the San Francisco Peaks and Mount Elden/Dry Lake Hills,  Fay Canyon and Fisher Point, and Fossil Creek will be closed to all public access beginning Wednesday at 8 a.m. — just days before Memorial Day weekend.
Also included in the closure order are areas around Kelly Canyon south of Kachina Village, an area northwest of Mormon Lake and the Mogollon Rim area south of state Route 87.
Everyone is prohibited from entering these forest closure areas and access can only be obtained by a special permit authorized by the Forest Service district ranger.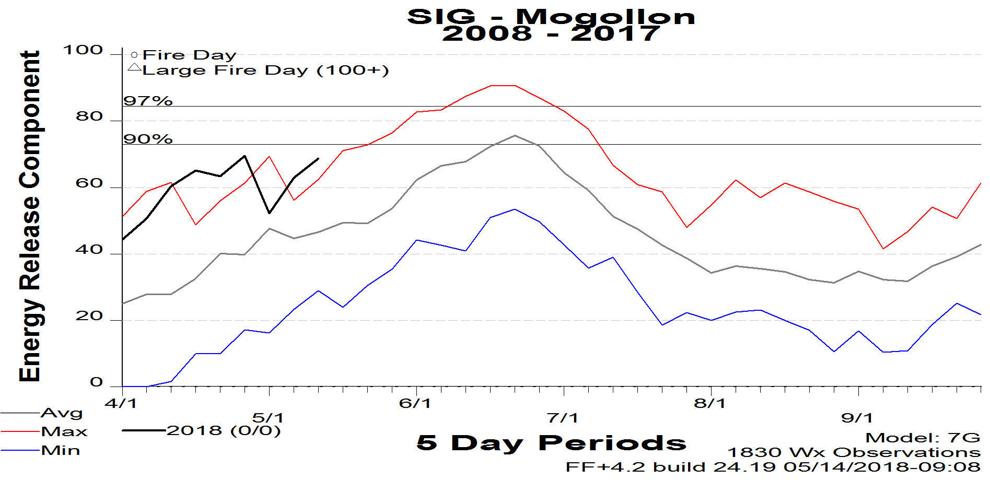 The order comes in the face of high fire danger and extremely dry conditions across northern Arizona. The energy release component, a measure of fire danger, has shot above what was previously the maximum value for the past 10 years. Most of the county is in severe or extreme drought, with a small sliver in the east already in exceptional drought, the highest stage.
Descriptions of the closure areas are as follows:
San Francisco Peaks/Mt. Elden: Areas north and east of Highway 180 from the city of Flagstaff to Upper Hart Prairie Road (Forest Road 151), south of Forest Road 418 and west of Highway 89 and Forest Road 420.
Kelly Canyon: Areas south of Kachina Village between Highway 89A and Interstate 17 and north of Forest Roads 253 and 253E.
Fay Canyon/Fisher Point: Areas between Lake Mary Road and Walnut Canyon National Monument, south of Flagstaff city limits and north of Forest Road 128
Mormon Mountain: An area northwest of Mormon Lake bounded by Forest Roads 132, 132A and 240.
Mogollon Rim south of State Route 87: Coconino National Forest land south and east of State Route 87
Fossil Creek: Coconino National Forest land south of State Route 260 and east of Fossil Creek Road
Private land is not affected by the closure orders in these areas. Arizona Snowbowl will be allowed administrative access and can host already-booked indoor events only. It will not be opening its outdoor summertime operations, including the scenic chairlift, General Manager J.R. Murray said.
The rest of the Coconino National Forest remains in Stage 2 fire restrictions, which prohibit all campfires, even in designated developed campgrounds, as well as charcoal, coal or stove fires. Smoking (except within an enclosed vehicle or building), discharging a firearm and possessing or using a motor vehicle off National Forest System designated roads are also prohibited under these restrictions (except in the Cinder Hills).
The Kaibab National Forest implemented its own closure order covering the Bill Williams Mountain area on May 11. That forest is also in Stage 2 restrictions for all areas except those north of Grand Canyon National Park, which are in Stage 1 restrictions. Those restrictions prohibit campfires outside of designated developed campgrounds.
Coconino County has implemented fire restrictions that mirror those in effect in the surrounding national forest.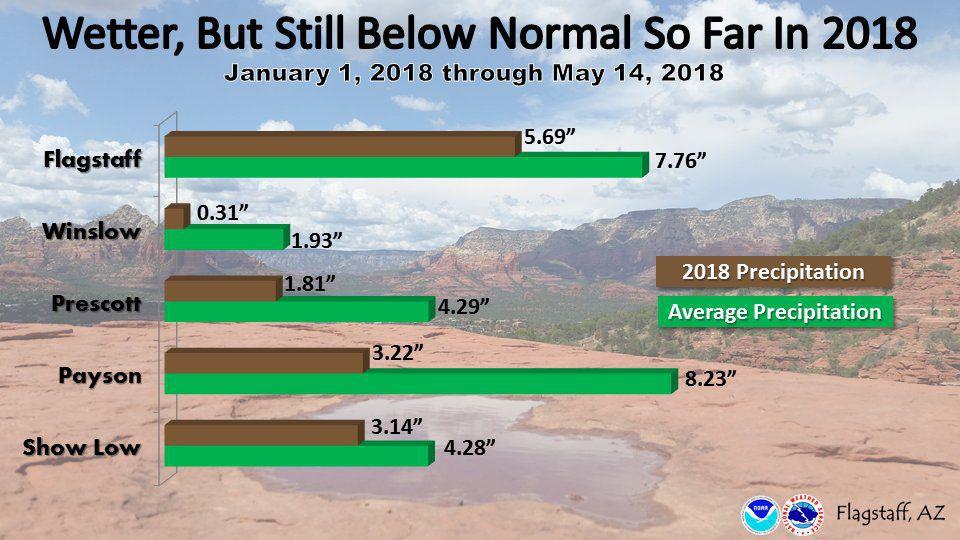 The Apache-Sitgreaves National Forest announced this week that it is planning area closures as well but has not said where they will be. The Arizona Department of Forestry and Fire Management has taken similar steps, announcing a full closure of state-owned and managed lands in both Apache and Navajo Counties that started Friday. The Prescott National Forest put out a release Friday that current conditions do not warrant any forest closures yet.
In deciding to close the forest, the Forest Service analyzes the fire danger based on fuels moistures and other indicators, the vulnerability of certain areas if a fire were to start and values at risk from wildfire like homes, infrastructure and watersheds, among other factors.
The last time the Coconino implemented a forest closure was 2006.
Thinning and other forest or watershed restoration projects must cease in forest closure areas.
Partner agencies, organizations, concessionaires, outfitters, permit holders and contractors, including utilities, are also prohibited from entering or doing work on infrastructure in those areas.
Violating closures and fire restrictions carries a mandatory appearance in federal court, punishable as a Class B misdemeanor with a fine of up to $5,000 for an individual or $10,000 for an organization, or up to six months in prison, or both. Residents are also reminded that to avoid a citation and/or impounding of their personal property to not leave property unattended in the forest.
A closure across the entire national forest may be implemented in the future if dry and hot conditions persist without precipitation, according to the agency.
For further information about fire restrictions in the Coconino National Forest, call the Fire Restriction Hotline at 928-226-4607.