Tina Sanders saw her stepson Kyle Martinson as fearless.
"Kyle was an adventurer. When we lived in Hawaii, he was the kid jumping off the waterfall. He was exploring underground caves," Sanders said. "He grew up in Bitter Springs and Page and up there on the reservation. He hiked all of the canyons."
But on Jan. 22, Martinson died at the age of 20 in the Coconino County jail. Medical Examiner reports show he died from having pneumonia and strep, despite his multiple complaints to detention facility officers shown in Coconino County Sheriff's Office reports.
"He was so adventurous and he was healthy," Sanders said. "So this came as a complete shock."
The Coconino County Sheriff's Office is investigating the circumstances that led to Martinson's death. He was being held on bond for more than $6,500 related to multiple charges including marijuana possession, speeding and failing to stop at a scene after damaging a vehicle.
Martinson's mother Carrie Sanders declined to comment. Martin Sanders, Martinson's brother, said he was 12 when Martinson was born, and that he helped raise him by feeding him and changing his diapers while his mother was traveling for work.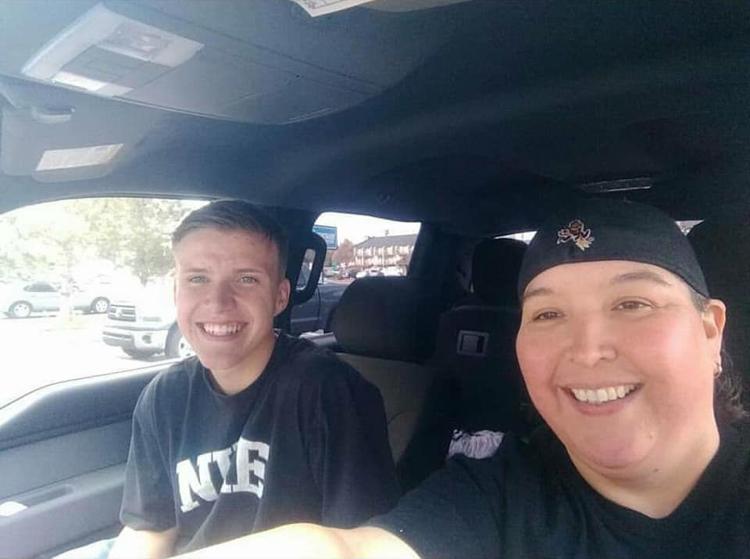 He said that he spoke with Martinson multiple times on the phone while Martinson was in jail and told him to make the detention officers pay attention to his sickness.
"I told him to tell people. I told him to bang on the door — tell them he can't breathe. I told him all kinds of stuff," Martin said. "I just don't know if they... maybe he didn't try hard enough, maybe they didn't listen."
Martinson is a quarter Navajo with his certificate of Indian blood, while Martin is full Navajo. Martin said many people didn't believe they were brothers because Martinson had white skin, blue eyes and blonde hair.
Martinson got picked on in Page and Bitter Springs, Arizona, but Martin said he would come and stand up for his brother. The two also had fun playing pranks on anyone who didn't believe they were brothers.
The two enjoyed going on camping trips and spending time with Martin's children. Martinson had a tattoo of Arizona's state outline on his arm. Martin explained how the inside of the state was filled with a galaxy print, and how his brother would say the three brightest stars in the galaxy were his kids.
"It was a perfect relationship," Martin said.
When they buried Martinson after his funeral, Martin said he had trouble leaving his brother.
"I told him I'll be back. I know you're here. We've never been alone, and now I gotta leave," Martin said. "It was really hard for me. It still really is."
You have free articles remaining.
Lisa Black, Martinson's aunt, said she also took care of Martinson. She said she would go watch him in the skate park at Bushmaster Park riding the BMX bike he built, and cook for the many friends he brought over.
"He would always bring his friends around, especially some of the kids who were having a hard time going home," Black said. "He would say, 'Can he come over? He has no place to go.' I would say, 'Yeah, he can come over for a while, but they can't get too comfortable here!' That was so funny."
Black said Martinson commonly ran into trouble and was often sent to the juvenile detention facility.
"He built a really strong bond with detention officers in there," Black said. "They all loved him. Kyle grew on them."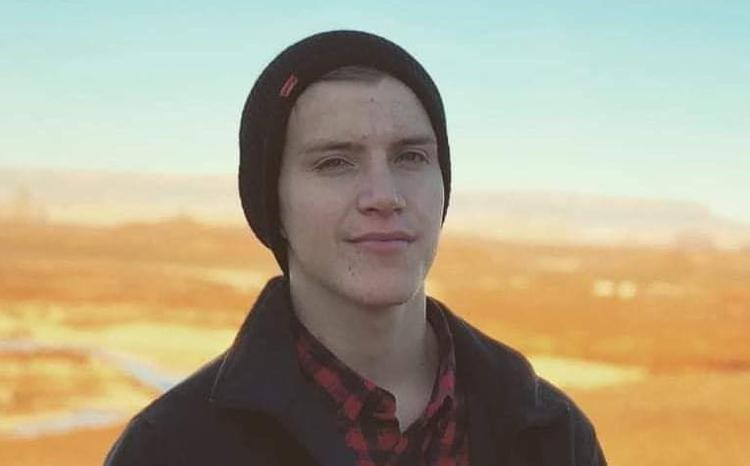 Mary Lawson, a youth care worker at the juvenile detention center, agreed that Martinson was a regular. Lawson said despite Martinson's situation, he was always making sure people were happy. His nickname in the center was "Sunshine."
"With Kyle, it was just different. He truly was our sunshine," Lawson said. "He woke up happy every morning. He wanted to make sure everybody else was happy. He was a big jokester."
Lawson said Martinson started calling her Momma Mary. While in the facility, Martinson would do things like remember Lawson's children's birthdays. After he grew too old for the juvenile system, Martinson would call and keep her updated on his life.
She believes the system failed Martinson, and hopes kids in similar situations make better choices to stay out of the system.
"This was absolutely preventable," Lawson said. "They should have done their jobs and they should have taken care of him."
Ed Martinson, Martinson's father, said he and his son would go camping and spent most of their time together outdoors. Ed and Carrie split up when Martinson was younger, which made spending a lot of time with Martinson difficult.
Ed said he would visit his son in juvenile detention and spend time with him doing crafts. Last he knew, Martinson had been in Hawaii trying to start working.
"I didn't even know he was back until I found out what happened to him," Ed said.
When he found out, he said he tried to help the family with the funeral arrangements. He said he has spent a lot of time thinking about what had happened to his son, and had to take time off of work.
"My son died in somebody else's care. What could he do about it? He's locked up. Y'know?" Ed said. "I think that would make anybody angry."