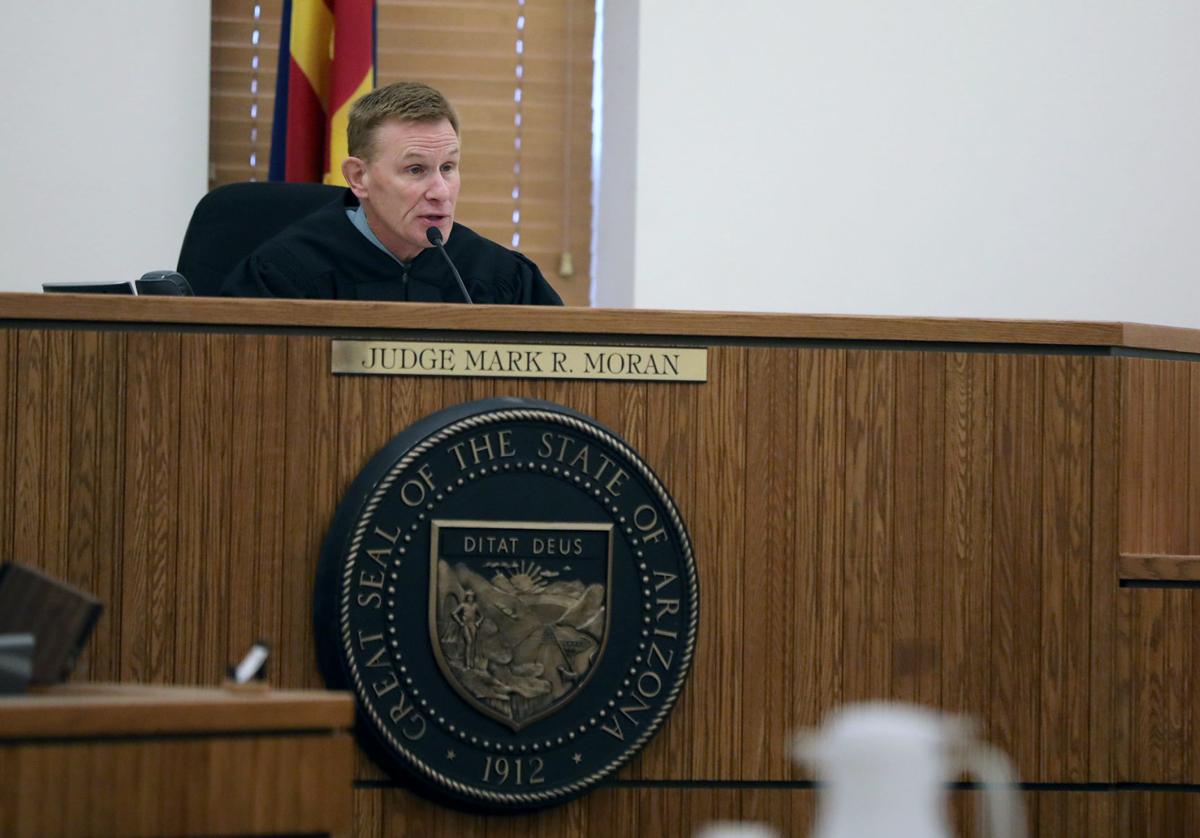 The Coconino County Sheriff's Office sent out a release late Friday stating that Judge Mark Moran had dismissed the lawsuit against Coconino County Sheriff Jim Driscoll and Jail Commander Matthew Figueroa regarding Immigrations and Customs Enforcement detainers.
According to the release, Moran ruled that Jose Montelongo-Morales lacked the standing to bring the lawsuit against the sheriff. The sheriff's release states that because the ICE detainer was taken off of Montelongo-Morales, he could not file a class action lawsuit. Moran's dismissal marks another loss for the lawsuit focusing on ICE detainers backed by the American Civil Liberties Union.
The lawsuit concerned Coconino County Sheriff's Office's policy on ICE detainers, which are requests to local law enforcement agencies that ask the facility to hold people suspected of being undocumented for up to two days longer than what their local charges require.
You have free articles remaining.
Montelongo-Morales was originally held after being arrested on a warrant for failing to pay fines after an extreme DUI conviction. The ICE detainer that held Montelongo-Morales in detention facility custody was relinquished in February. Montelongo-Morales posted bond and was taken out of custody later that month by family members.
Michele Molinario, a lawyer for Driscoll and Figueroa, opposed the class action motion in court Monday, saying Montelongo-Morales is out of sheriff's custody and therefore cannot represent those impacted by the detainer policy. Montelongo-Morales's lawyers argued that he represented people impacted by the ICE detainers, even though he was not under the ICE detainer at the time of Moran's deliberation.
In late April, Montelongo-Morales was found and taken into ICE custody after two raids by the agency in Flagstaff and Sedona, according to his attorney Lee Phillips. The raids allegedly targeted several of his family members in Flagstaff, and ICE officials eventually found Montelongo-Morales in Sedona.
Witnesses at the scene allege that ICE officials exchanged Montelongo-Morales' capture for the safety of his family members.
The Arizona Daily Sun will update with more information on the case once it becomes available.