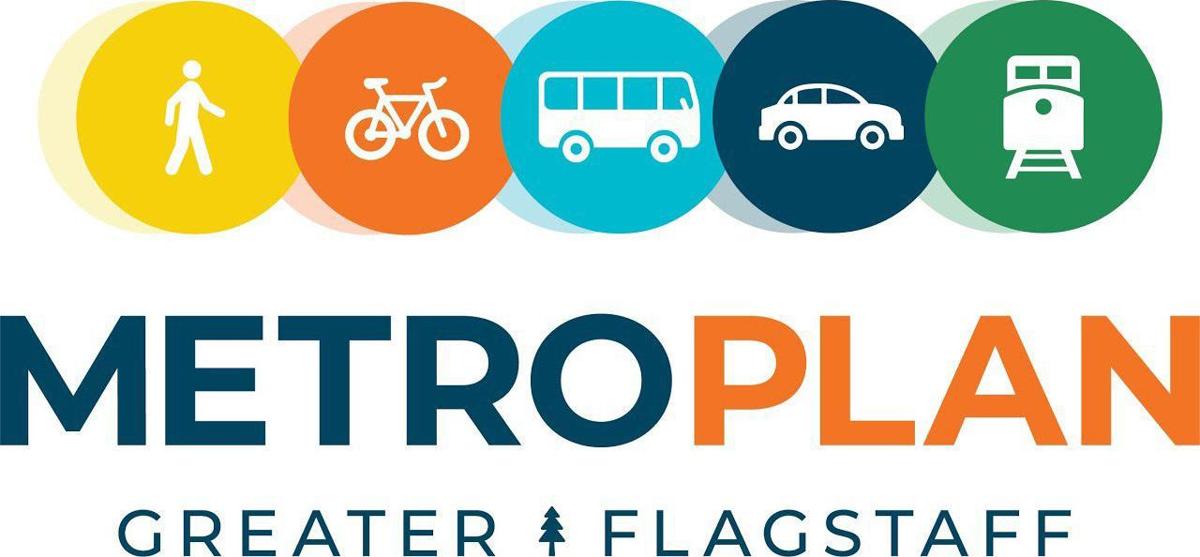 The Flagstaff Metropolitan Planning Organization is old enough to move out of the parents' house and get its own apartment.
That was the analogy used by director Jeff Meilbeck as the organization rebrands and becomes independent from the City of Flagstaff.
The change is all in an effort to lighten the burden on local taxpayers while simultaneously increasing funding for transportation focused projects.
Since its inception 22 years ago, the Metropolitan Planning Organization has been housed within the city.
But that will change this year. On January 1, the organization rebranded, becoming Greater Flagstaff MetroPlan. And come July 1, the organization will be fully independent, with its four staff members moving from city hall to new offices.
The organization has long worked to coordinate transportation planning and infrastructure projects, making sure the city, county, Mountain Line, university and state. But by becoming independent, Meilbeck said MetroPlan may be able to gain more financial and political leverage in bringing federal and state dollars for local transportation projects.
"The idea is to get more done at less cost to local taxpayers," Meilbeck said. "We can do that independently better than we can do that as a department within a program within the city."
Through the bond, the city and local taxpayers are paying for the entire project. But Meilbeck said with MetroPlan as its own organization, they may be able to attract federal matching dollars, easing the burden on local taxpayers while providing even more transportation funding.
Meilbeck said by breaking MetroPlan off into its own organization, they are developing the capacity, the mission and the vision to pursue those matching dollars moving forward.
"It is extremely challenging and competitive to get state dollars, and if we're going to be successful, we're going to have to throw everything at it and work together and do it right so we can succeed," Meilbeck said. "In the past, with the exception of Mountain Line, we've pretty much funded things locally."
The efforts follow the lead Mountain Line has taken bringing in outside money to support their growth locally. Just last year the agency attracted $17.3 million in grant money for projects including a new downtown connection center and electric buses.
"MetroPlan is in day two of following that model," Meilbeck said.
MetroPlan might be becoming independent, but Meilbeck clarified that doesn't mean it's going rogue, and its governing board will remain in place even after the transition. That board is made up of members of the Flagstaff City Council, Coconino County Board of Supervisors, and a representative from the Arizona Department of Transportation and Mountain Line.
But independence comes with its own financial costs as well.
While the goal is for the transition to have a net zero impact on MetroPlan's budget, Meilbeck said that may be difficult.
Although they save money by going independent in some areas, the change means other costs will increase. Primarily, Meilbeck said the need to rent their own office space has increased their overhead, though the organization is sharing an office with the Downtown Business Alliance and Park Flag.
Meilbeck said he was not sure exactly what the overall financial impact of independence may be, but at a presentation to the city council last month, he estimated it could be an increase of about $20,000 annually.
Adrian Skabelund can be reached at the office at askabelund@azdailysun.com, by phone at (928) 556-2261 or on Twitter @AdrianSkabelund.