The Flagstaff Police Department took three women into custody on Tuesday who were posing a sit-in that blocked officers from their parking lot in protest of the Coconino County Sheriff's Office's continued cooperation with Immigration and Customs Enforcement, Tuesday.
Frankie Beesley, 26, Mara Pfeffer, 29, and Jody Clements, 37, were booked for trespassing and resisting arrest, according to their attorney Lee Phillips.
The three women sat on the black asphalt in front of the gate to the lot with their hands linked together. Clements stated that their action was in response to Coconino County Sheriff Jim Driscoll's continued cooperation with ICE.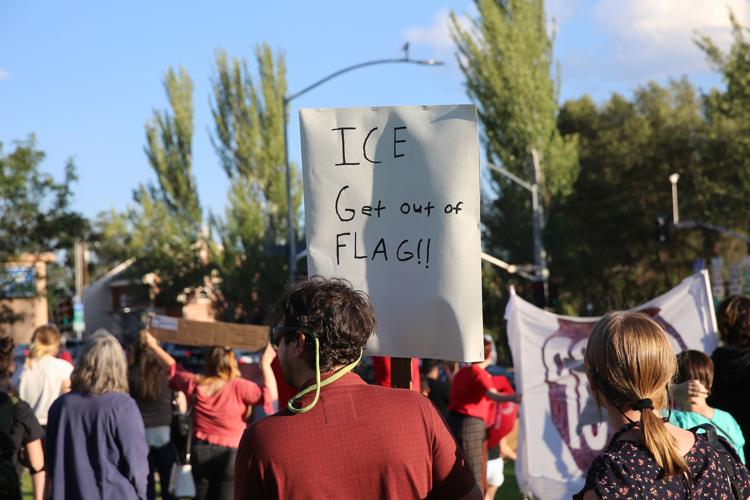 "We demand the abolition of ICE," Clements said. "We demand that the undocumented community of Flagstaff be decriminalized. And most importantly we demand that Sheriff Driscoll stop choosing to cooperate with ICE."
Phillips stated they hoped the women would be released by the end of the night after they posted bail.
Repeal Coalition staged the sit-in as one part of a multifaceted protest. Later at Flagstaff City Hall over 100 people gathered in protest of ICE action in the city and ended with members speaking to the Flagstaff City Council during their weekly meeting.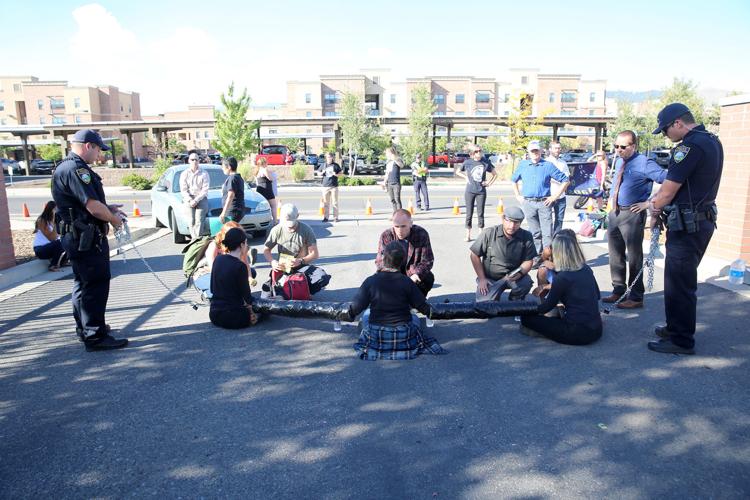 This protest comes after the end of a recent legal battle where a man claimed the sheriff's office held him in detention longer than his charges warranted. According to Driscoll, the practice of the Coconino County Sheriff's Office holding people suspected of being undocumented has been a norm since George W. Bush created the department in 2003.
Driscoll was not present at the protest but stated separately Tuesday that he believes his office is bound by law to cooperate with ICE, citing the August ruling as his interpretation.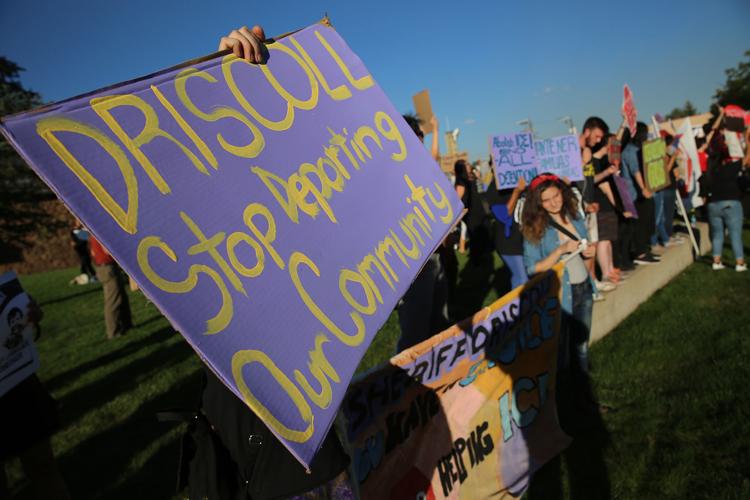 "I took an oath of office to enforce the law, not to modify it," Driscoll said. "My job is enforcement. Some laws provide discretion, others don't provide a lot of discretion."
Driscoll asserted that the majority of people who are referred to ICE are charged with violent crimes. However, at the protest, many countered that stance by saying that breaking up families through deportation is not a proper reaction to those crimes.
One speaker at the protest and council meeting, Dulce Bojorquez, spoke to the council about her brother Frankie Madrid, who was deported and later took his own life.
"How would you like to be told that your brother's suicide was justifiable because he was brought here when he was 2 years old. And it was against the law because his mom was looking for a better life, to give him a better life," Bojorquez said.
In 2017, Madrid was deported after serving 1.5 years in detention and prison for heroin possession. Accepted by those close to him as a member of the community, those against the current deportation policies cite his story as an example.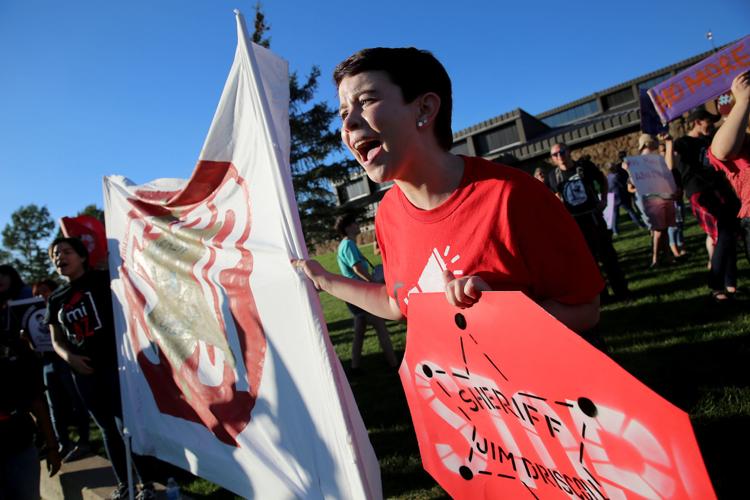 Repeal organizer Jessi Quizara wants the sheriff's office to be more transparent about their operations with ICE.
"We demand that Sheriff Driscoll adopt an official policy of noncooperation with ICE. We also demand that he release all records of his cooperation with ICE, and an accounting of the county resources that were used on detentions and to defend himself in that lawsuit," Quizara said. "Sheriff Driscoll, stop deporting our communities."