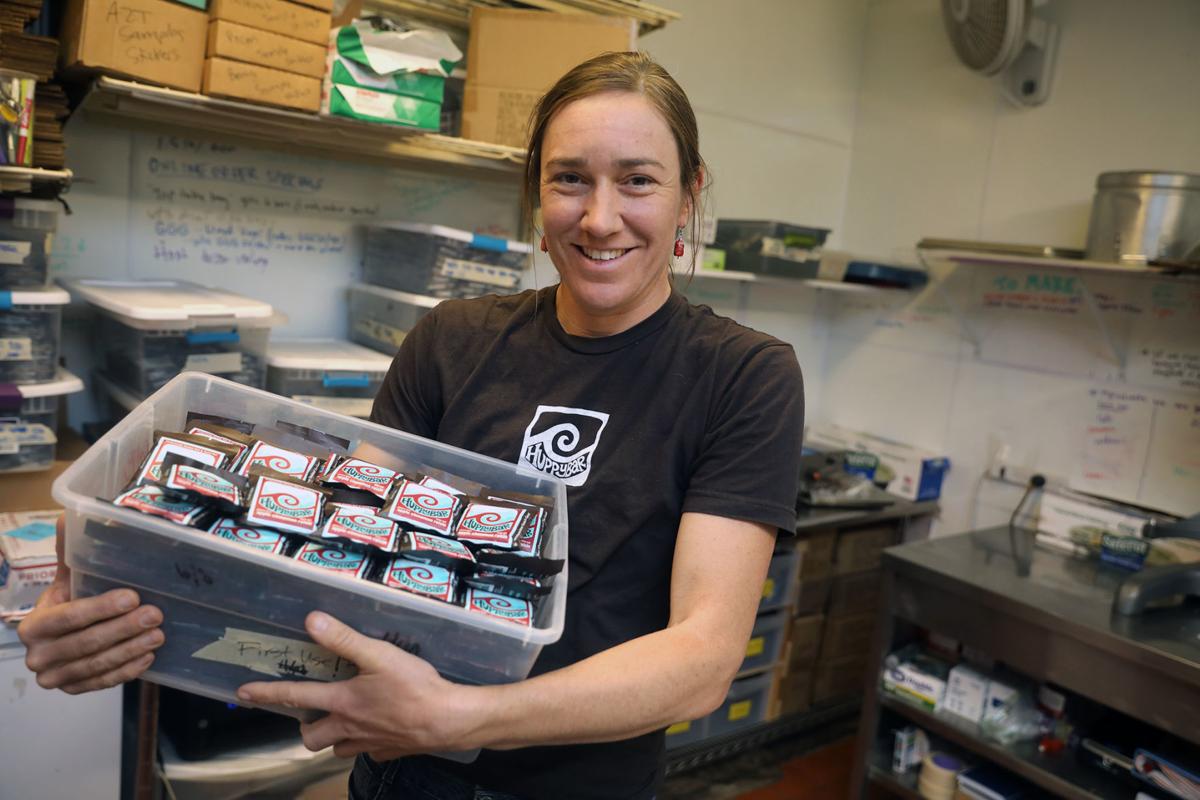 It is clear that Lyndsay Hupp, creator of Huppy Bar, the locally-produced, nationally-eaten natural whole food energy bar, loves adventure.
The Ohio native grew up playing all kinds of sports. When she was a teenager, she discovered whitewater rafting, mountain biking and climbing. At 17, she visited the southwest and fell in love with the mountains, deserts and canyons.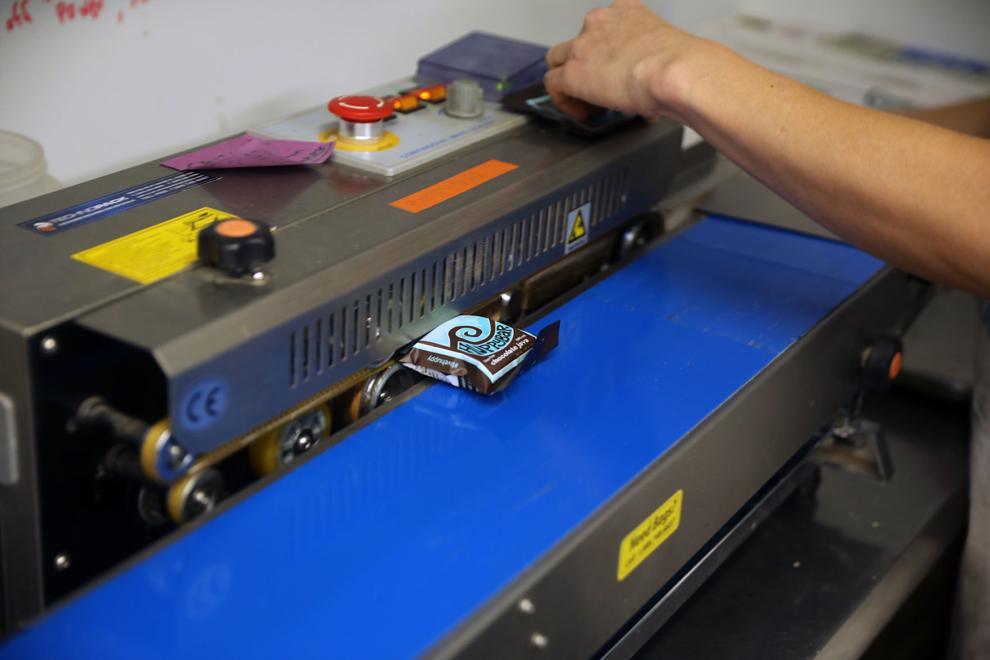 Soon after, she enrolled at Northern Arizona University and added hiking, jogging and camping to her list of beloved outdoor activities. She spent one semester in Hawaii, where, when she wasn't surfing and racing sailboats, she worked on an orchid farm and volunteered at Volcano National Park. After graduating from NAU with a biology degree in 2004, Hupp worked as a Grand Canyon river guide for 10 years.
Now, she runs Huppy Bar, often remotely, while simultaneously working as a wildlife biologist, hoping to find time to hike, run, climb and float on the side.
"I've spent countless evening hours on my truck tailgate in the middle of the Mojave desert, eyeballs deep in my computer squaring away Huppyworld," she said. "It's been a lot of work, and a great lesson in time management, but with the help of great employees hammering it out back in Flagstaff, we've so far pulled it off."
Those Huppy Bar employees have been working in a kitchen space shared by Hoot Mart on Birch Avenue since 2016.
"Before [Hoot Mart] I was moving in and out of a church kitchen every time I had to make bars — which was completely unsustainable and borderline ridiculous," she said. Hupp called the move critical, adding that the new kitchen is small but mighty. "[It] continues to impress people that we can accomplish so much in such a small space."
Hupp is largely self-taught in the business world.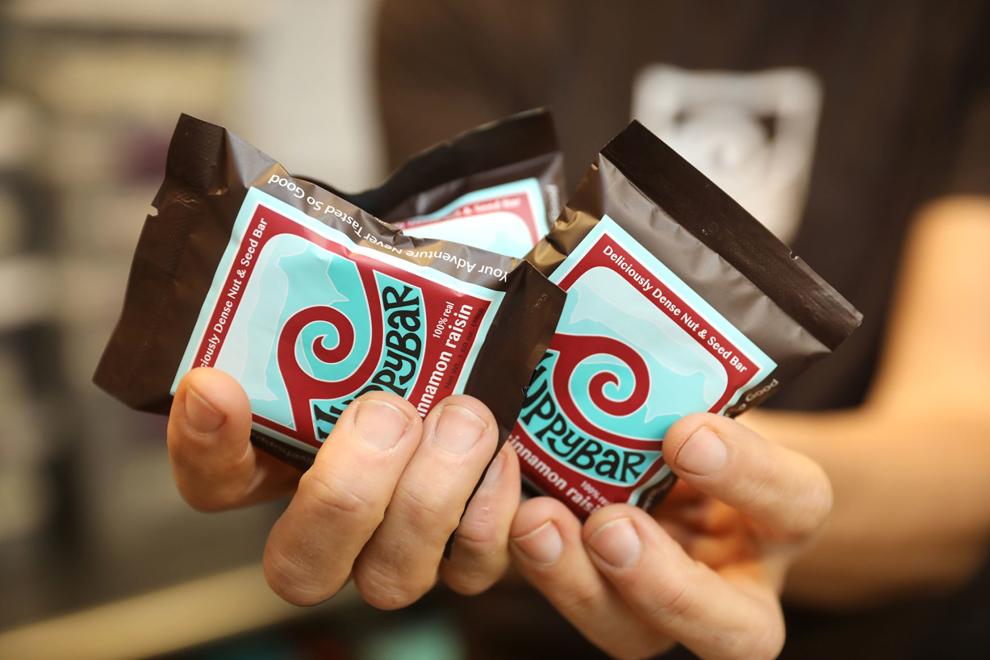 "I visited the Coconino Small Business Development Center for initial advice," she said of the Fourth Street establishment that offers counseling and business empowerment classes. "But I mostly just dove head-first and learned along the way by doing and reading, listening to podcasts, asking advice, etc."
Hupp's desire to create a snack other than the mass-produced nutrition bars that were go-tos on her river trips was where she found the drive to learn. "[The other bars] had preservatives, tasted terrible or didn't have what I wanted in them," she said.
Around 2009, Hupp started experimenting and making her own bars to bring on the river.
"A couple years went by and eventually a product started to form, with a name and a story," she said.
The name was one that was not initially Hupp's choice. "Huppy" was a nickname that was light-heartedly given to her on the river.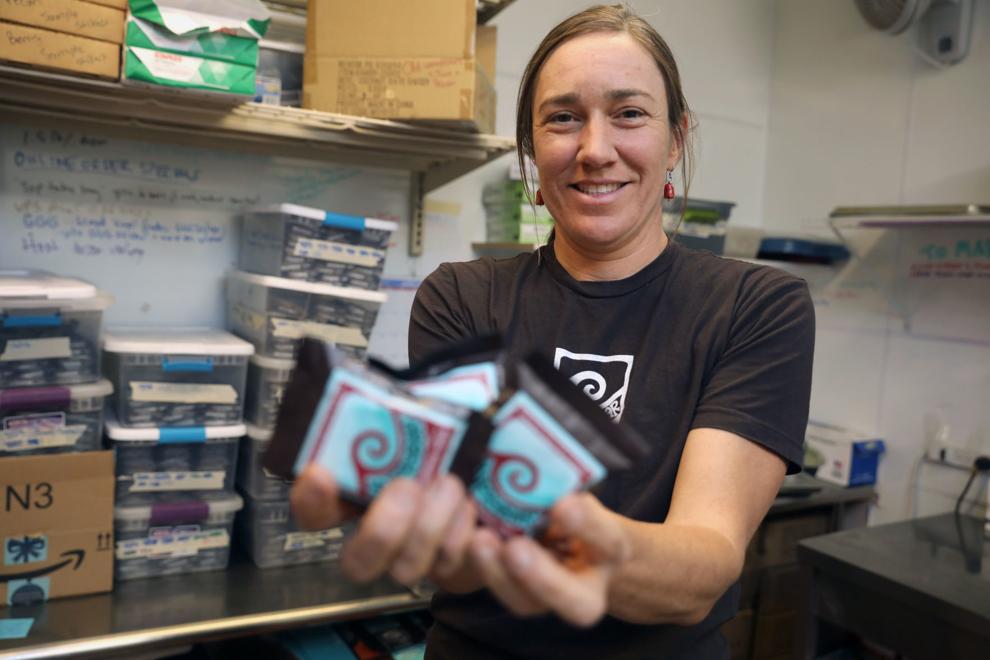 "Once I started making the bars and sharing them, everyone just naturally called them Huppybars," she said. "The last thing I wanted was to tie my name to the product as self-promotion. I did everything I could to find a different name. Eventually I was convinced to just go with it. "
In 2013, Hupp sold her first bars to Bright Angel Bikes on the South Rim.
"Very slowly, the ball started rolling from there," she said.
Now there are six different flavored nut and seed bars available (Apple Cinnamon Raisin, Chocolate Berry Love, Chocolate Java, Coconut Date Ginger, Pecan Orange Spice and AZT Wild Mesquite). Besides the bars, Huppy Bar also sells outdoor gear such as koozies, hoodies, hats, bike tube bags and natural anti-chafe salve for athletes.
The bars are sold wholesale on the Huppy Bar website as well as Flagstaff outdoor stores, coffee shops and grocery stores. More recently, the bars have started spreading: from California and Oregon on the west coast to Louisiana and Ohio in the South and Midwest.
Huppy's AZT Wild Mesquite bar is the official energy bar of the Arizona Trail. A portion of the proceeds benefit the maintenance and conservation of the trail, where Hupp loves to cycle and hike.
According to Huppy's website, the executive director of the Arizona Trail Association contacted Hupp about partnering with them to create an Arizona-themed bar to celebrate the trail. Hupp had to choose ingredients that represented the state, along with local sources.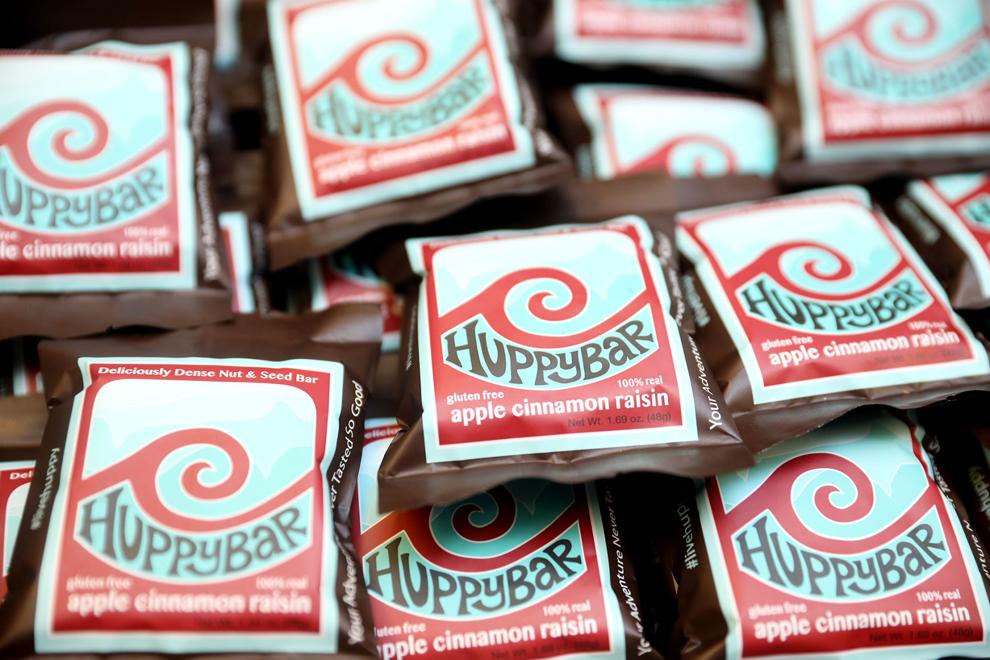 "The bar features Arizona-grown ingredients such as pecans, chilis, honey and mesquite beans wild-harvested on the Tohono O'odham reservation in southern Arizona," Hupp said.
"Mesquite trees are ubiquitous in the desert regions of the Southwest. It is a plant I had become well acquainted with as a river guide in the Grand Canyon: we used them for shade, to tie up our boats, or chew on a pod occasionally while on a hike," Hupp wrote on her website.  
Hupp has reached the goal she originally set: she can now eat a nutrient dense, tasty, natural whole-food bar on her adventures. So what is her next mountain to climb?
"For now, we will continue to focus on producing a high quality product and maintaining our integrity as a small company, growing as we feel appropriate and what makes sense," Hupp said. "The energy bar market is incredibly competitive and saturated. In order to reach national brand status, it would require a huge amount of firepower."
When Hupp recalls the creation of Huppy, she admits that she may have had some visions of grandeur.
"When you start out on an endeavor like this you have to think big — the whole 'shoot for the stars and maybe you'll get the moon' in order to get the thing rolling," she said.
Hupp said she was realistic in her approach, based on limits she knew she had.