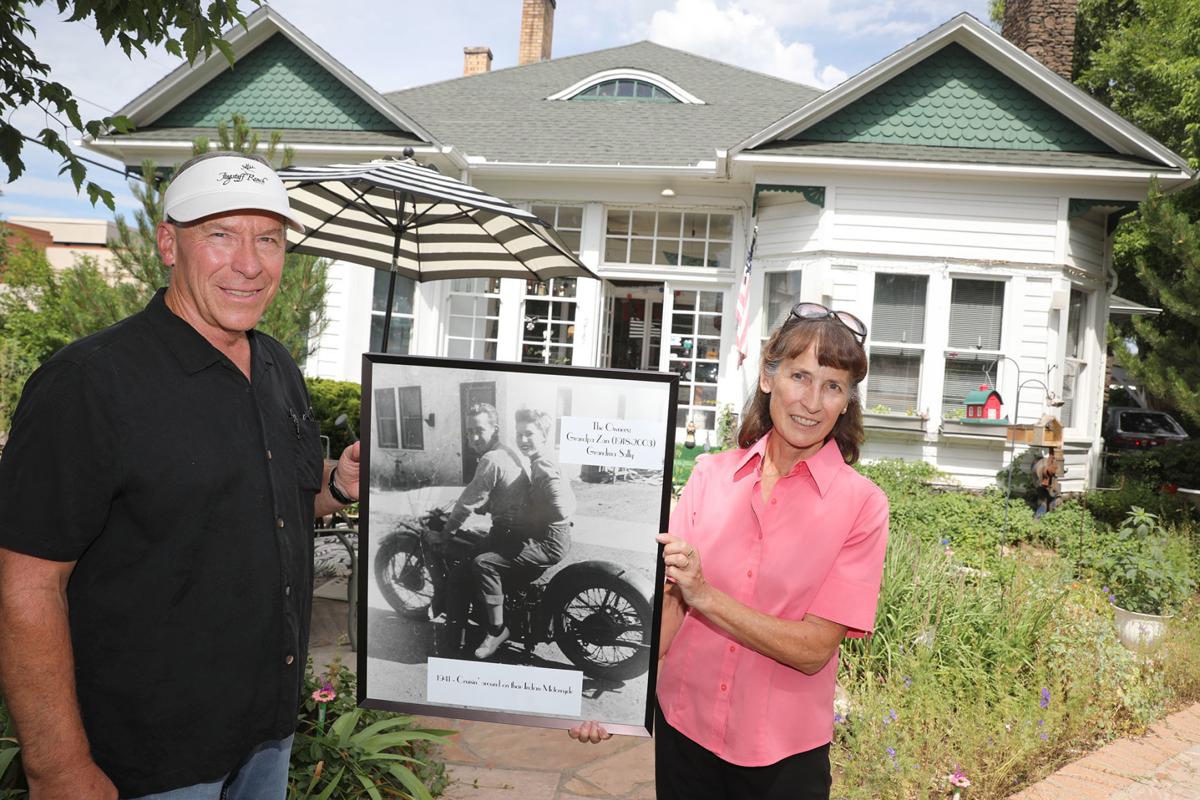 The Zanzucchi house sits on Leroux Street, a stone's throw from the historic Nativity of the Blessed Virgin Mary Chapel, right where Flagstaff's commercial downtown meets the residential.
Inside, the house feels more like a museum than the home where the late Frank and Sarah "Sally" Zanzucchi raised their 11 children.
Hundreds of photos of family and friends line the living room walls – a testament to how important family was to Sally until she passed on July 10 at 96 years old. Dozens of ornate crosses hang above the entryway to the kitchen. Sally's faith came second after her children, according to Martin Zanzucchi, her fifth-oldest child.
Inside the kitchen, which still has traces of when it was used as a Mexican restaurant in the 1940s, hundreds more cards, cutouts and clippings from her 24 grandchildren and 29 great-grandchildren's sports games and birthdays are scattered among the surfaces of the antique stove, wooden cupboards and even a vintage milk cooler. The cooler is a remnant from Sally and Frank's days working at the family dairy.
The dairy was originally purchased by Ferdinando Zanzucchi after he came to Flagstaff in 1929. His son, Frank Zanzucchi, took over the dairy and became one of Flagstaff's staple milkmen, with accounts at the university, schools and restaurants all over town.
Sally, visiting family in Flagstaff from New Mexico, met Frank in 1942 and married him later that year. Tending to the cows, chickens, pigs, acres of oat hay and Victory Garden was a "labor of love," Sally would say about the 800 acres, which is now the Flagstaff Ranch community.
"Out on the dairy they had no water from the City of Flagstaff. They hauled their own water, so they saved the water that came off the roof," Martin said. "They had cattle troughs as long as some of the barns because any water that came off the roofs went into the cattle troughs. So they really saved everywhere they could."
According to Martin, being thrifty was just part of how that generation lived.
"[These were a] generation of hard-working parents – these parents survived the Great Depression, these parents survived World War II, these parents ... they were into recycling before it was cool," he said.
Having large families and being very involved in the children's school and parish wasn't just unique to Sally, but was commonplace among many other Flagstaff parents at the time, Martin said.
All 11 Zanzucchi children attended Flagstaff High School and Northern Arizona University. The oldest, Frank, started high school in 1958, while the youngest, Vincent, graduated in 1984.
"My mother was involved in high school sports for all those years and would travel to see every game," Martin said.
Out of all the children, Linda Castillo, the sixth-oldest, was the only girl, stuck with her brothers' hand-me-downs and on continuous clean-up duty.
"It was like growing up in a locker room. And it smelled like a locker room," Linda said. "All the older girls wanted to hang around me because they had crushes on the boys."
Granny's Closet
Despite contrary belief, Granny's Closet was not named after Sally, but Frank's mother, Ermalinda.
"We always called our Italian grandmother 'granny,'" Martin said, adding that he believes she found humor in it and was honored that they named the restaurant after her.
The 'closet' referred to the closet that Granny Ermalinda had under the stairs in the ranch house, where she kept the bats, balls and board games.
"All the fun and games were in Granny's Closet," Martin said.
Long before it was Granny's Closet, the fixture on what is now 218 S. Milton Road was Tony's Steakhouse. In the '60s, Tony Morrison bought the steak and lobster house and transformed it to the iconic Lumberjack Café. The Lumberjack Café served Americana food and was also a curio shop, catering to traveling buses on the old Route 66. It was there that scenes from Easy Rider were filmed with the giant wooden Lumberjack statues in the background.
In 1974, Sally and Frank bought the Lumberjack Café from Joe Riordan (yes, those Riordan's) who worked at Arizona Lumber and Timber.
"At that time Arizona Lumber and Timber owned from the underpass to Interstate 40. They owned all the commercial property. So if you bought anything, you had to buy through them," Martin said.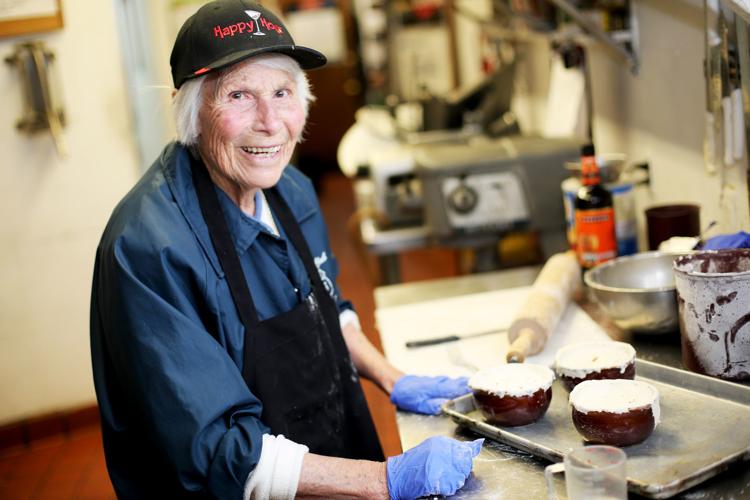 Upon purchase, the Zanzucchis turned the Lumberjack Café into Granny's Closet, and began serving Italian food passed down from Granny Ermalinda.
Originally, the Zanzucchi children ran Granny's Closet while Frank and Sally tended to the dairy. (After a hard Flagstaff winter, the cows were sold to a Phoenix farm and Sally and Frank would drive down to pick up the milk and process it at the Flagstaff ranch.)
While Sally played homemaker and watched her younger children and grandchildren, she would spend hours in her home kitchen hand-making ravioli to bring to Granny's Closet. In 1980, the Zanzucchis sold the ranch and Sally and Frank concentrated on running the restaurant.
"My dad and my mother worked hand in hand, side by side," Martin said, adding that every day after 6:30 a.m. mass, the couple would head to Granny's.
"They always had cooks, but he would put the prime rib in the oven and she was in charge of the salad bar and making steaks," Martin said. "They always oversaw the operation. You know, they were just everything."
Life on the dairy taught Sally and Frank to be very cautious about keeping everything sanitized, and Sally would clean the kitchen thoroughly three times a day, Martin said.
Sally was in her 60s when she started dedicating more time to Granny's, and she continued working there for the next 30 years, even after Frank died in 2003.
Over the years, Sally was able to greet the entire Cardinals team, the Phoenix Suns, actor Christopher Lloyd and other notable figures who stopped at Granny's for a bite.
The Zanzucchis decided to close the restaurant in 2016, when Sally was in her mid-90's. In April 2018, the NAU Foundation approached their real estate agent and was approved to purchase it. Over a year later, NAU has not formally announced their plans for the spot, but Martin said the family has moved on.
"We've kind of let go," he said. "It's theirs and they can kind of do whatever they want with it."
The Museum Club and Route 66
While Martin Zanzucchi got his start in the restaurant business through Granny's Closet, he and his cousin decided to branch out in 1978 and purchase the iconic Museum Club.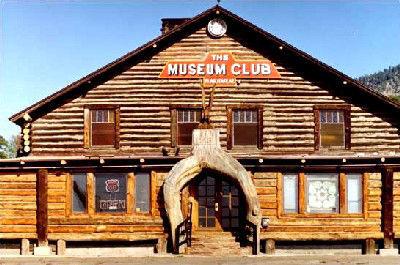 "I was a lot like my father was [at Granny's]," Martin said. "Chief cook and bottle washer. I kind of did everything from cooking things to advertising to making bank deposits to doing payroll."
Martin also found himself behind the bar through his ownership, which lasted until 2002. One of his most memorable times during his ownership was the "wildly successful" Route 66 festival during the 50-year-anniversary of the Museum Club in 1996.
Leading up to the event, lead country music singer Ray Benson of "Asleep at the Wheel" shot a promotional video for the event, singing "Get Your Kicks on Route 66" outside the Museum Club.
On a break from the video shoot, Benson smoked a cigarette and conversed with Martin.
"'You know Martin, this street used to be Route 66,'" Martin recalls Benson saying, while looking at him straight in the eye. "And he said, 'somebody needs to get it back.' And that was my mission."
It took Martin eight months to go door-to-door to all the businesses between Fanning Avenue and Andy Womack's Flamingo Hotel (now Barnes and Nobles) and ask the owners to sign the petition.
"I caught Andy Womack when he was on his death bed. And I explained to Andy why I'm walking the streets giving signatures," Martin said. "And Andy couldn't sign the paper. He just looked at his son and said 'son, sounds like a good idea.' And his son signed for Andy."
While 165 businesses agreed to make the switch, five were against it. One of the businesses that said no was Ruff's gun shop.
"Ruff's said, 'this is bad because if [Milton Road is changed to Route 66] then I'm going to have to go back to everybody that I sold a gun to and send the federal government an update,'" Martin recalled.
Martin said the other businesses said no because they already had printed stationary with their addresses on it.
"And (former mayor) Chris Bavasi, in all his wisdom, said, 'well, why don't we [change] it in a year? That way [they] can run out of their stationary.' And so that's how it happened," Martin said.
To this day, Route 66 has been restored back to its old glory in Flagstaff, with a gap in Milton Road for Ruff's.
It wasn't until after Martin bought The Museum Club that Sally told him that was where she and Frank were introduced and danced for the first time when it was still on old Route 66.
"[Sally] could identify very much with Route 66 because to get to [her hometown] you have to get on Route 66, to get to [the dairy] you had to take old Route 66," Martin said. "Route 66 was just like a big part of our life because it was what Flagstaff was. So I think she embraced [the change back.]"
Be the first to know
Get local news delivered to your inbox!