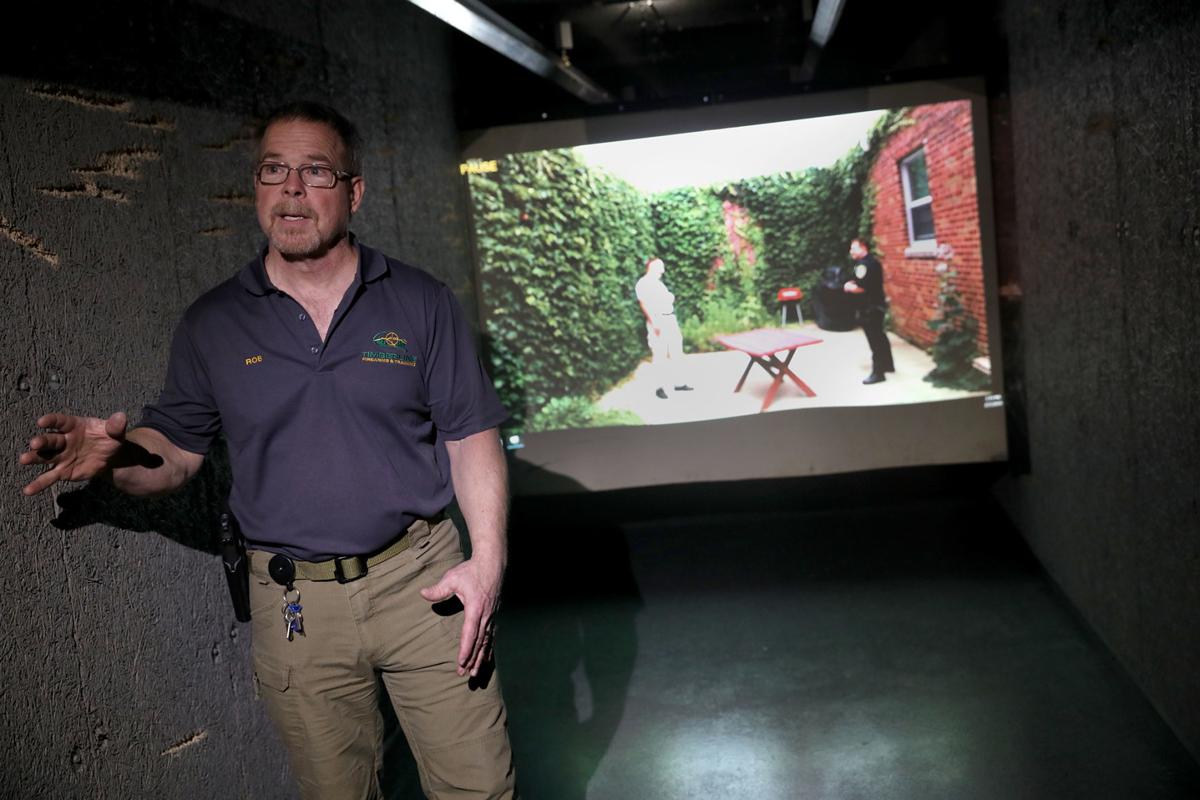 When an officer fires a weapon in the line of duty, they are responsible for each bullet they fire, according to Matt Giordano, executive director of the Arizona Peace Officer Standards and Training Board (AZPOST).
"You're responsible for that round as it leaves the gun," Giordano said. "You're responsible for being cognizant of their backdrop, what's behind the intended target."
Giordano said that AZPOST certifies every law enforcement officer working in the 160 agencies in the state. He explained that his agency also oversees compliance and has the ability to revoke and suspend officers based on violations of their agency's standards.
So far in 2019, there have been two northern Arizona officer-involved shootings that have resulted in three deaths and one wounded officer. Law enforcement officers are put through hundreds of hours of broad and agency-specific training, and have a large amount of specific training focused on who takes responsibility when firing their weapon in the line of duty.
Training firearm use
Charles Hernandez, spokesperson for the Flagstaff Police Department, said that they use a virtual training system called MILO to judge and train an officer's decision-making skills.
Rob Wilson, owner of Timberline Firearms and Training, purchased a MILO system for his potential customers.
The MILO system is installed into a shooting range and is controlled by an instructor. The instructor can decide to show one of hundreds of video scenarios with filmed actors that include domestic violence, hostage and inebriated subject scenarios.
Filmed scenarios don't always end with a bullet being fired. The MILO system allows the instructor to end the scenario with a cooperative subject if a training officer uses a satisfactory de-escalation tactic, Wilson said.
"In a real-life shooting situation, there are lots of your senses and stimuli being triggered. This tries to get as many of those stimuli as it can with the audio and video," Wilson said. "An instructor can also be engaging the student in different ways by giving commands, or in some of the scenarios there are branches you can go where you have to respond with deadly force or non-lethal force might be appropriate."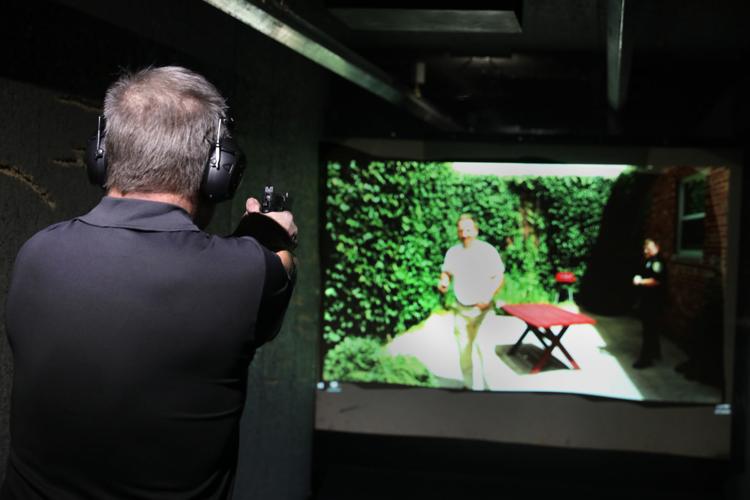 Wilson said that he has had Arizona Game and Fish Department law officers visit his facility for a training scenario, and put some of the officers through scenarios surrounding fishing and boating.
Timberline's system uses a screen that has self-healing rubber developed in World War II that allows the usage of real firearms, and is paired with an infrared sensor that enables the system to record where bullets struck the screen.
MILO is available for citizen use, but Wilson said the system is better to test decision making than a paper target range or flap targets with pictures that might depict civilians or suspects.
"That was making decisions based on just that single data point," Wilson said. "Not on, wait a minute, this guy is already talking to somebody, is he a threat, does he have firearms, is he a risk to my partner, is he a risk to me?"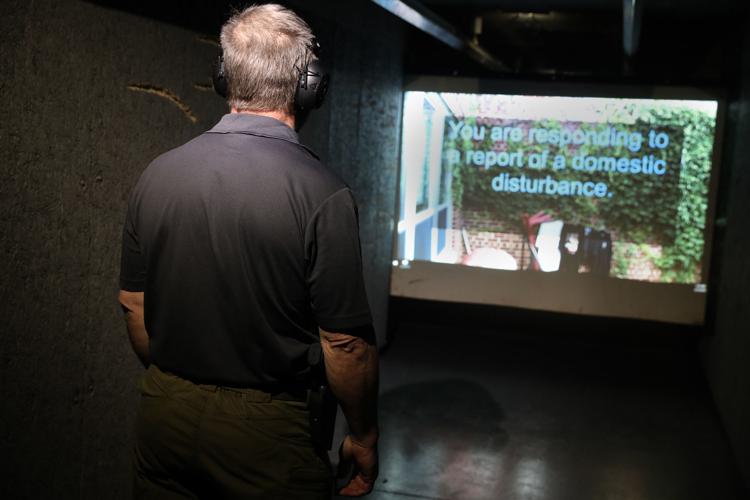 Agency policies
Hernandez said if a Flagstaff police officer is involved in a shooting, they allow another agency to lead the investigation.
"The lead investigator should ensure that key interviews with involved officers and collection of key evidence will be handled by investigators from the non-involved agencies," Hernandez said.
When training new recruits, they require an additional 520 hours of training and an observation phase where a corporal oversees new recruits. Afterward, the officer may work by themselves, but they are still on probation for one year.
"While at the formal [firearm] training, officers are provided academic information related to levels of resistance, response to resistance and de-escalation techniques," Hernandez said.
The Arizona Department of Public Safety conducts their own administrative and criminal investigations, which is standard for larger law enforcement agencies, according to Bart Graves, spokesperson for the department.
"It is common for the AZDPS and other large law enforcement agencies to conduct the criminal and parallel administrative investigations of their own officer-involved shootings as agencies have detectives specifically trained to investigate these incidents," Graves said. "This is an industry standard with most large polices that have the capacity, experience and training to conduct their own investigations."
An independent review will then be used after the internal investigation to determine whether the investigation will result in criminal liability. Graves also explained that the department creates a panel of members of the public and agency to review the investigation in the event of deadly force.
Recent shootings
On Jan. 23 in Railroad Springs, two men were shot and killed after allegedly initiating a firefight with four DPS officers in a residential neighborhood. The incident started when an officer pulled over the two 20-year-olds at the Historic Route 66 Maverik Gas Station, and ended after a spotlight-equipped helicopter was called in to search.
In that shooting, a manufactured home behind where the shooting took place was riddled with approximately 16 bullets, according to residents. Residents inside say they had a multitude of animals and flammable oxygen tanks for breathing assistance that were almost hit, but reported no injuries or severe damages.
Just 11 days later, a Flagstaff Police Department officer shot and killed an Idaho man brandishing two knives at the officer. According to the Coconino County Sheriff's Office, who is investigating the shooting, it is not clear at this time why he approached the officers who were at the Guidance Center responding to an unrelated call.
Additionally, several officer-involved shootings have been reported by the Flagstaff Police Department in the past two years, including a man shot by an officer in front of the eastside Walmart in 2017 and a man shot in Plaza Vieja in 2018.
Be the first to know
Get local news delivered to your inbox!