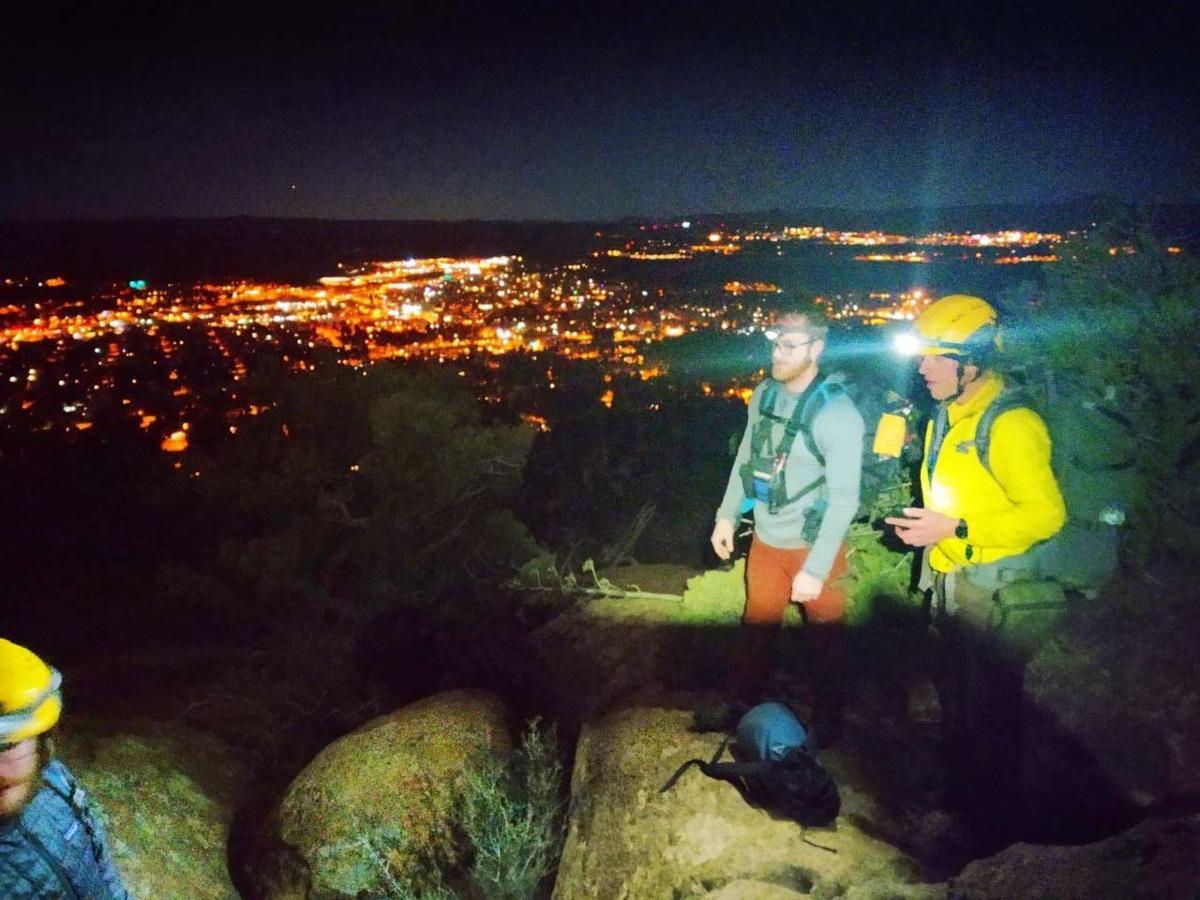 Coconino County Sheriff's Office's Search and Rescue team aided a man and his dog off of Mount Elden last week.
The 31-year-old hiker became stranded in the boulders on the south side of Mount Elden, below Devil's Chair, after using unmarked social trails near sunset.
You have free articles remaining.
The man left for a hike on Feb. 6 at around 4 p.m. and managed to make it up using social trials starting at Skyline Road and Forest Brook trail in Flagstaff. The man got lost on the unmarked social trails during his descent. He called 911 and the Search and Rescue team was deployed to Mt. Elden after sun had set.
Two teams used search coordinates to find the lost companions. At 11:34 p.m., the rescuers helped the hiker and his dog walk safely off the mountain back to their home.
Hikes don't always go as planned. Search and rescue officials suggest bringing water, food, headlamps, first aid kits, extra clothing, a map or GPS, shelter, fire-starting kit, pocket knife, multi-tool and a whistle or signal mirror can help people be fully prepared for a hike.