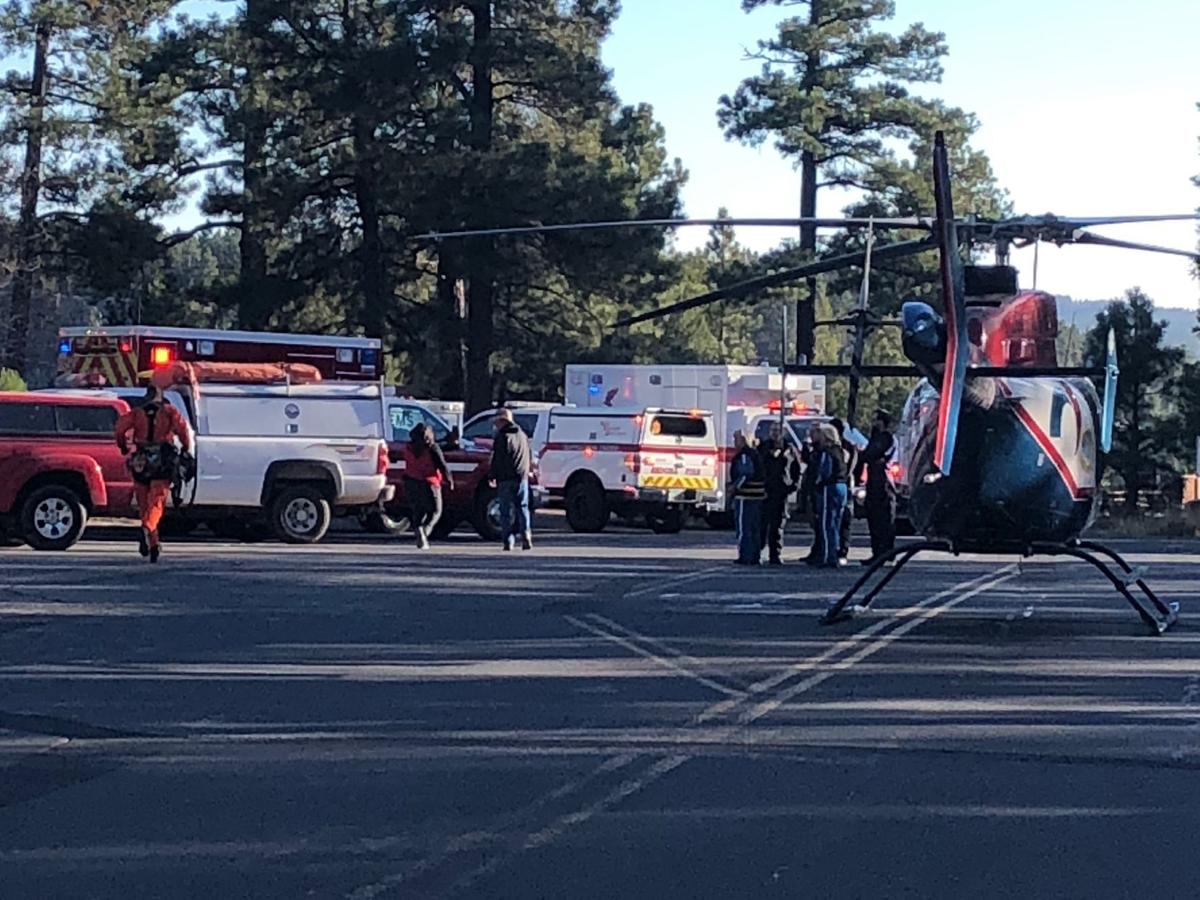 Multiple agencies responded to a call about a 34-year-old climber who fell 40 feet at a popular climbing spot near Oak Creek Vista off of State Route 89A Saturday afternoon.
The Phoenix woman sustained multiple serious injuries when she fell while rappelling, including a back injury. A Coconino County Sheriff's deputy and personnel from Highlands Fire and Guardian Medical were the first people to hike to the scene to provide initial treatment.
The Coconino County Sheriff's Office Search and Rescue and Sedona Fire District Technical Rope Team arrived next to recover the climber from where she fell. The two teams lowered a basket litter to pick up the injured climber. Her injuries severely restricted her movement in the rugged terrain.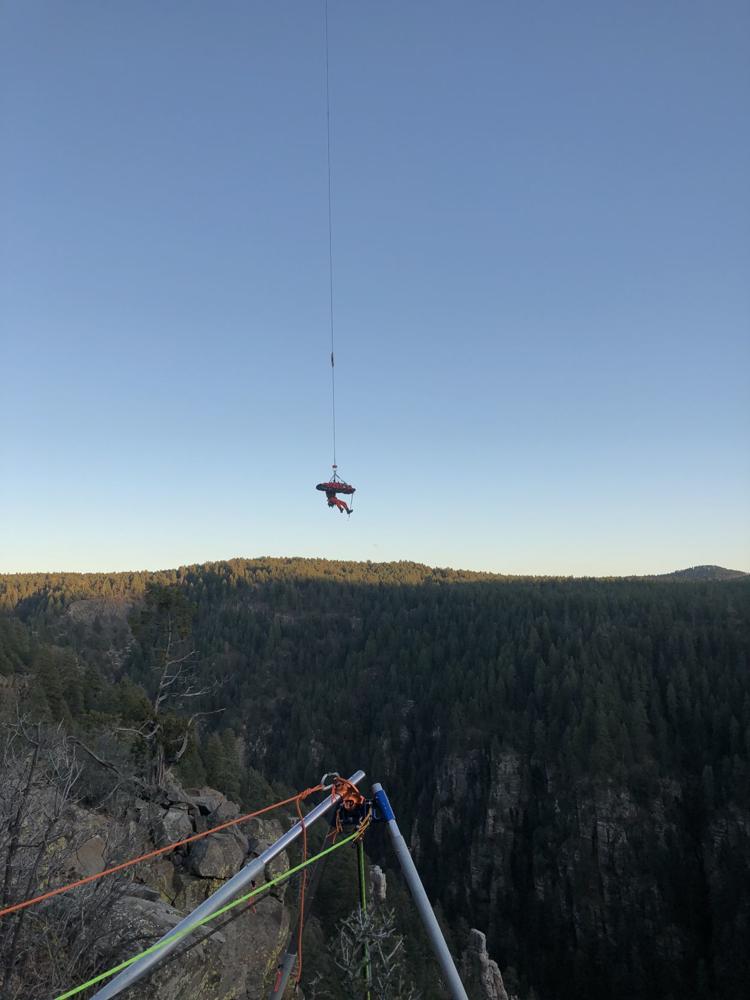 An Arizona Department of Public Safety Air Rescue helicopter was then ordered to the scene for a short-haul operation. The climber and a rescuer were attached to a rope dangling from the helicopter and lifted to the Oak Creek Vista parking lot.
The climber was then loaded into a Guardian Air Transport helicopter and transported to the Flagstaff Medical Center to receive medical attention for her injuries.
Paul Clifton, deputy sheriff and assistant search and rescue coordinator, was deployed for the mission and was pleased with how well the different agencies worked together to rescue the climber.
"It was so well oiled. I think it was one of the most satisfying missions we've done," Clifton said. "I can't overemphasize the interagency relationships we have, and the constant training we do together. I think it was a mission that couldn't have gone any better."
A video of the helicopter rescue has been posted on the Sedona Fire Facebook page.
Earlier this year in July, search and rescue responded to the same area where a climber from Tucson also fell while rappelling down to start a climb.
Be the first to know
Get local news delivered to your inbox!