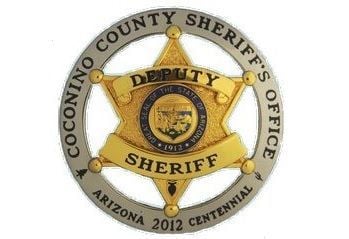 The Coconino County Sheriff's Office officials say the northern Arizona SWAT team has been stationed in Kachina Village attempting to arrest a man accused of sexual assault.
The sheriff's deputies are trying to confirm if the suspect is still in the residence and have been in the area of Chof Trail since 1:16 p.m. on Thursday, according to a media release.
The reporting party advised that the suspect was the only one in the residence after the victim and two children had left the house. As of 5 p.m., deputies have not made contact with the suspect.
The Sheriff's Office is continuing to attempt to contact the suspect through phone and loudspeaker. The suspect has been identified as Jason Gonnie, an 18-year-old Native American male, 5 foot 9 inches tall, slim build with black hair and dark eyes.
The Arizona Department of Public Safety helicopter has been deployed alnog with the Northern Arizona Regional Tactical Team.
More information will be made available as the investigation progresses, sheriff officials said.
Be the first to know
Get local news delivered to your inbox!