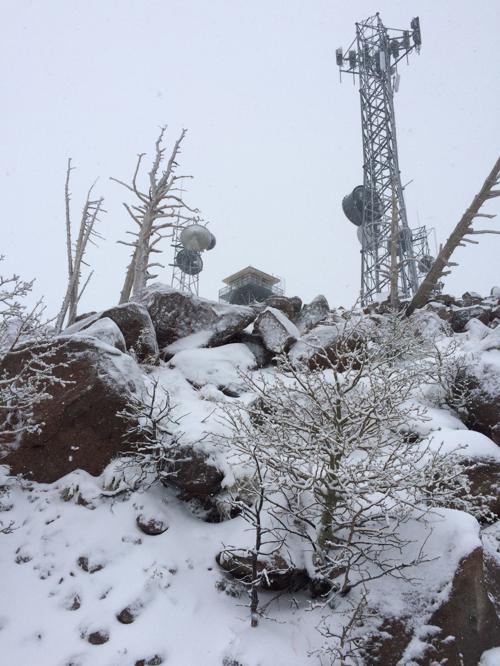 A Coconino County Sheriff's rescue unit was needed on Monday after a Flagstaff hiker wearing nothing but shorts and other light clothing attempted to traverse the top of snowy Mount Elden for a chance at free pizza.
A rescue unit responded at 9 a.m. during a snowstorm and 3 to 5 inches of  snow already on the ground.
The hiker was located by a Forest Service ranger stationed at the Mount Elden lookout tower.
The ranger then assisted the hiker to shelter while they waited for the rescue crew to arrive.
When the rescue crew arrived at the lookout tower the hiker had suffered some mild hypothermia, but his condition began to improve as he warmed up by the fire at the tower.
The hiker had attempted to climb the mountain and arrive at the top by a certain time so he would qualify for a free pizza at Pizzicletta, a local pizza spot in downtown Flagstaff.
The man was reportedly unware of the cold weather forecast at the time of the hike.
The hiker did eventually receive a ride home from friends, who were informed of the situation.
Pizzicletta owner Caleb Schiff was unavailable for comment.