A Flagstaff man is in the hospital under police custody after being shot by a Flagstaff Police Department officer at the 2100 block of East Route 66 on Monday.
Authorities said that Matthew Dearing, 52, of Flagstaff was in the hospital after his confrontation with Officer Nick Rubey. Rubey has been an officer with the department for two and a half years and is currently on paid administrative leave pending the results of an investigation into the incident.
Charges against Dearing are pending his release from the hospital.
Coconino County Public Defender Roberta McVickers is representing Dearing but has not received information pertaining to the warrant in question.
"I have visited Mr. Dearing at the hospital and he appears stable, though understandably in significant pain," McVickers said.
Route 66 altercation
At 4:07 p.m. on Monday, police reported that Rubey approached Dearing to arrest him on a warrant. Body cam footage released by the department shows Rubey walking up to Dearing and asking him questions to confirm his identity.
The video footage shows the officer as he spots a knife on Dearing's bike and asks him whether he has any weapons on him.
"Just the other knives that I carry," Dearing said in the video.
When Dearing indicated that he was ready to leave, Rubey put his hand on Dearing's and began to arrest him. Dearing pulled back and asked "What for?"
You have free articles remaining.
Rubey informed Dearing about a warrant that existed for his arrest as the two began to fight.
Rubey eventually brought out his pepper spray and attempted to spray Dearing, but missed.
Dearing then moved his hand toward his waist to retrieve his own can of pepper spray. Police report, that the officer believed the pepper spray to be a knife.
In the video, Rubey can be heard saying "No, you drop that [expletive] knife right now."
"I don't have a knife," Dearing responded. Dearing then used his pepper spray on the officer; the spray covered the camera, obscuring the footage. At that point, a shot was fired from the officer's weapon.
Rubey can be heard saying that Dearing was shot in the neck.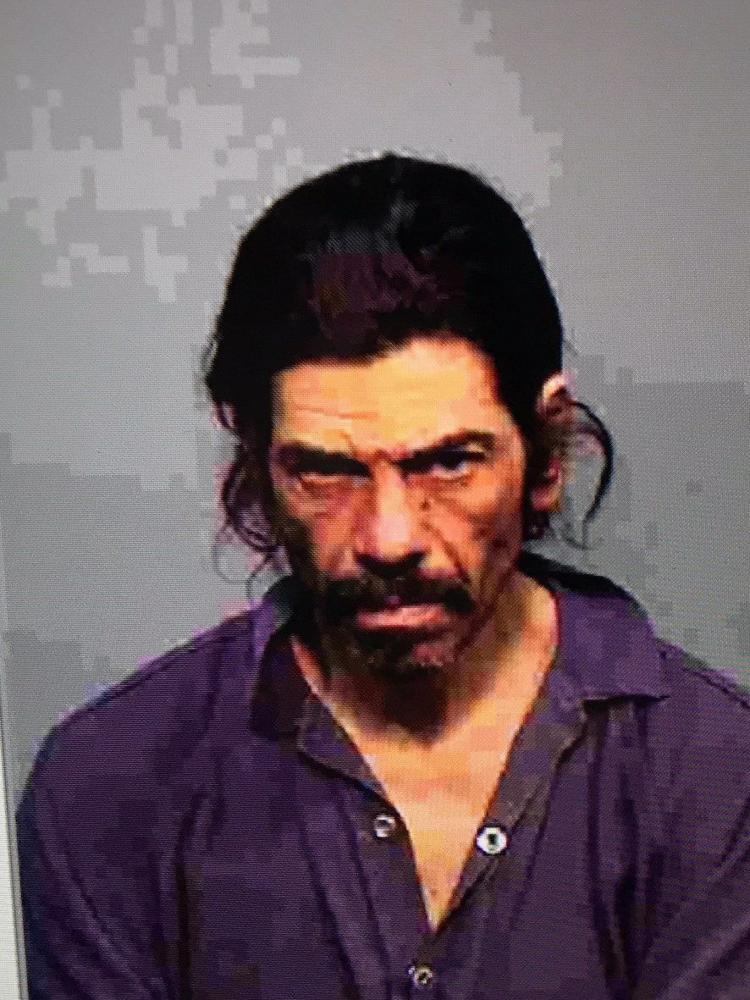 Rubey and another officer provided first aid on scene. Dearing was taken to the Flagstaff Medical Center for emergency medical treatment and is currently in police custody while in the hospital. Rubey sustained minor eye injuries and received medical treatment on scene.
The Northern Arizona Shoot Team, led by Northern Arizona University investigators, is conducting the investigation of the incident.