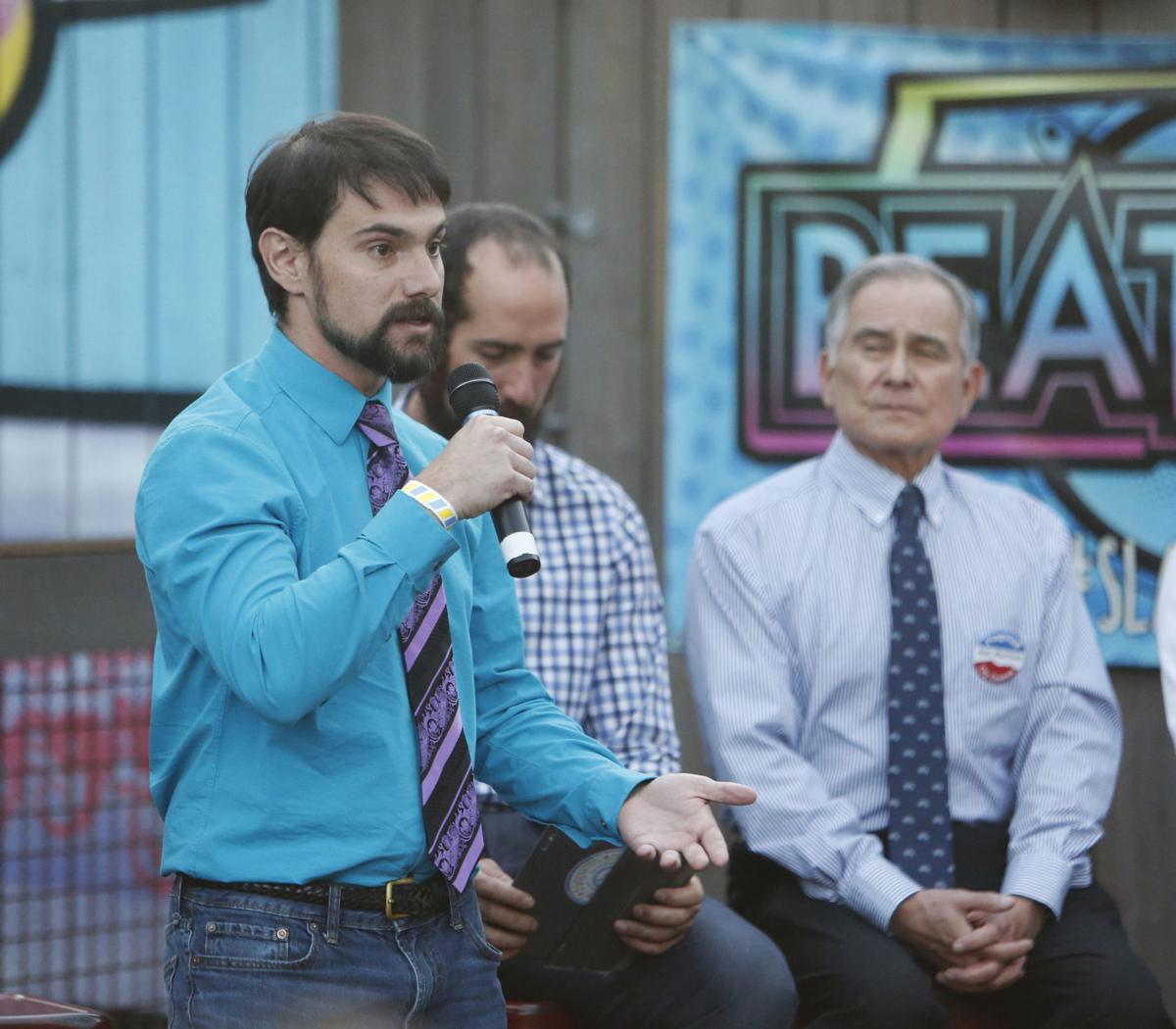 The race for mayor has a new candidate: Former Flagstaff City Council candidate Paul Deasy announced Friday that he was joining the race.
Deasy, a research analyst at Northern Arizona University, ran for a seat on city council in 2018, narrowly losing out to Councilmember Regina Salas for the third and final spot.
But Deasy said he decided to enter the race for mayor rather than seek one of the three available council seats in 2020 because the position comes with more influence.
"It seems like as mayor, I will be able to have a larger impact on making change than I would as a city councilman, and we need change right now," Deasy told the Arizona Daily Sun. "Things can't continue down the same road. We can't continue business as usual and I feel like the other candidates were just going to be doing business as usual."
In joining the race, Deasy will face current Councilmembers Jamie Whelan, who announced her candidacy over the summer, and Charlie Odegaard, who declared he was running for mayor in November.
Deasy said he has been considering running for public office for some time but finally made the final call last week because he felt a moral obligation to provide voters with an alternative candidate.
Throughout the last few weeks, Deasy said he has also received a number of phone calls from friends and community members asking him to run for office. And when he has received those calls, Deasy said people have told him they want a candidate who is an advocate for the minimum wage law, does more on the issue of climate change and won't rezone properties for developers looking to build student housing.
"Having been here for a while -- my wife was born here, my kids were born here -- I feel like we can keep Flagstaff's character as we move into the future and that needs to be a priority," Deasy said.
Deasy said as he has been looking to run for mayor, he has been considering a number of issues including the affordability of the city's rental market and what the city is doing on climate change.
The move Council made towards a climate emergency resolution on Tuesday was a good first step, Deasy said, but it was only that. The city needs to follow that action by fully implementing the climate action plan, he said.
Deasy said he also believes there needs to be more transparency in how the city spends its money and pointed to the recent controversy over a city-funded study of the minimum wage as an example.
The city council and staff came under fire from members of the public after the consultant hired to conduct the study was accused of bias.
"I don't think we are using our money wisely as the city," Deasy said. "I think we need fresh ideas at the helm."
Adrian Skabelund can be reached at the office at askabelund@azdailysun.com, by phone at (928) 556-2261 or on Twitter @AdrianSkabelund.