Wrapping up a case the Coconino County Attorney's Office called "horrific" during one of the motions months ago, Marie Rudd, 70, was sentenced to 13 ½ years in prison for her role in the May 2018 death of her 94-year-old husband William Rudd.
Marie Rudd's sentence, agreed upon by Nicholas Buzan, deputy attorney with the Coconino County Attorney's Office, and public defender Staci Foulks as part of a Jan. 16 plea agreement, ended up surpassing the presumptive 10 ½-year sentence for felony manslaughter – domestic violence.
During Tuesday afternoon's sentencing, Buzan read off a list of aggravating circumstances qualifying the plea agreement's stipulated sentence to surpass the presumptive punishment, including Rudd leaving the scene of vehicular incident that resulted in a death, the victim's age surpassing 65 years old and the victim's family suffering emotional and financial harm.
Coconino County Superior Court Judge Dan Slayton agreed with the parties' stipulated sentence, with Rudd required to serve at least 85 percent of the sentence while being given credit for 242 days served since her June 1 arrest.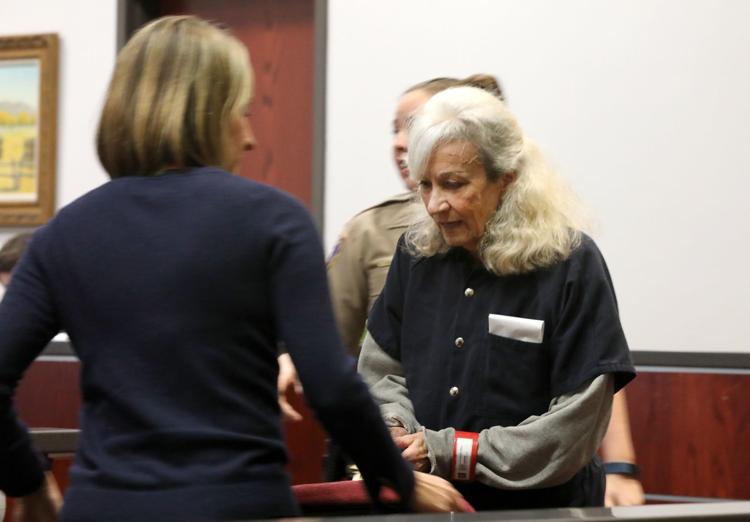 Foulks read the defense's own list of mitigating circumstances that provided insight into the May 20 homicide on the side of Forest Service Road 512, near State Route 60 and Forest Lakes, where William Rudd was found having been run over by a car.
Explaining that her client was sorry and "took the wrong way out" of what had become a tumultuous relationship, Foulks said Marie Rudd understood what she did was wrong and apologized for the pain she had caused. Citing her client's clean criminal history prior to the incident, Foulks said Marie and William Rudd's marriage had began to suffer as the latter began to lose his mental faculties as a result of dementia.
With Marie Rudd the sole caretaker of her husband, Foulks cited how William Rudd had become verbally abusive and refused to be placed in a care facility. A letter of support from Marie Rudd's daughter also cited the defendant's struggles with the victim. The financial stress, coupled with her husband's anger while refusing any treatment, led Rudd to succumb to the "stress of the moment."
While Rudd's age and sentence will result in her spending the majority of the rest of her life in the Arizona Department of Corrections, Coconino County Attorney Bill Ring said that had little to do with the resulting plea agreement.
"Marie Rudd murdered her husband," Ring said in an email Tuesday. "He was a vulnerable adult and the manner of death was disgusting. Her age was little consideration except for this: She was old enough to know better."
Register for more free articles.
Stay logged in to skip the surveys.
THE INVESTIGATION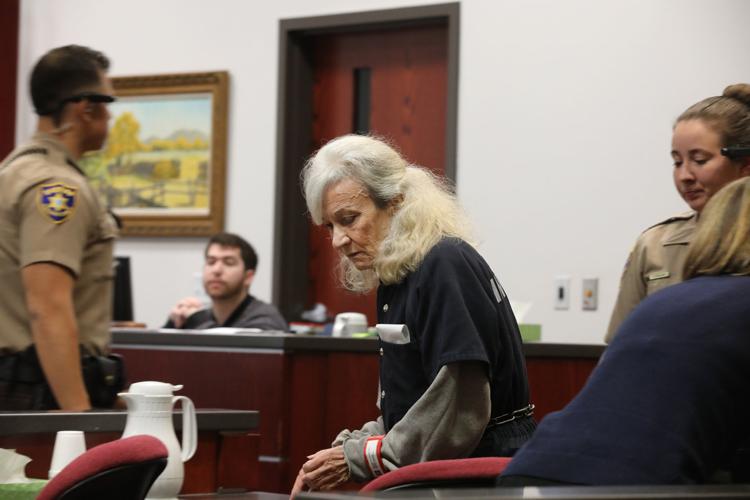 The plea and sentencing came more than eight months after the homicide of William Rudd 20 yards off the side of Service Road 512, also known as Young Road, in a dirt pull-out area. After receiving a report of a deceased man, the Coconino County Sheriff's Office responded and found a body with no identification.
Authorities did not know who the man was until his autopsy, two days after the body was found. According to court documents, Coconino Sheriff's Officers were led to their Scottsdale residence, and Marie Rudd, after matching the serial number of William Rudd's pacemaker to his name and address.
Marie Rudd's explanation of her husband's whereabouts changed as law enforcement questioned her, with her first saying he had taken his Ford Expedition to visit family and then reportedly saying her husband was moving to Australia to live with his son.
A warrant led to the discovery of blood and white hair under her Mercedes, which Rudd said came as a result of hitting a rabbit. Rudd then called the Coconino County Sheriff's Office on June 1 and met with a detective, asking for her Mercedes to be returned. While her request was denied, she explained the last time she saw her husband was May 19 when she left for work. She added he likely left the house and just wandered off, possibly to get his Ford Expedition he had given away.
The defendant eventually admitted to the detective that her husband fell near Payson during an argument about a piece of property the couple once owned. Rudd said she thought he was dead before she ran him over with her car, but did not confirm the death. Then during a June 13 phone call, Rudd admitted to her daughter that she had run over William Rudd, but that it was after she touched his chest and knew he was dead.
Initially charged with second-degree murder and held on a $500,000 bond in June, the plea agreement on manslaughter – domestic violence was reached Jan. 16. A Dec. 17 case management conference revealed a counter-offer of a plea agreement had been made, leading to the case's resolution a month later
Early on in the court proceedings, Rudd filed a motion to modify her release conditions, which the Coconino County Attorney's Office adamantly opposed. In the July 11 response to the motion, Buzan wrote his office "moves this honorable court to deny defendant's motion to modify conditions of release because defendant's criminal acts in this case were horrific and her behavior denotes that she is a flight risk and a public safety risk."
Buzan's filling also added the state's belief that Marie Rudd "intentionally murdered her husband with her vehicle and left him to die on a forest road... It appears she cared for the victim for some time before plotting his murder."