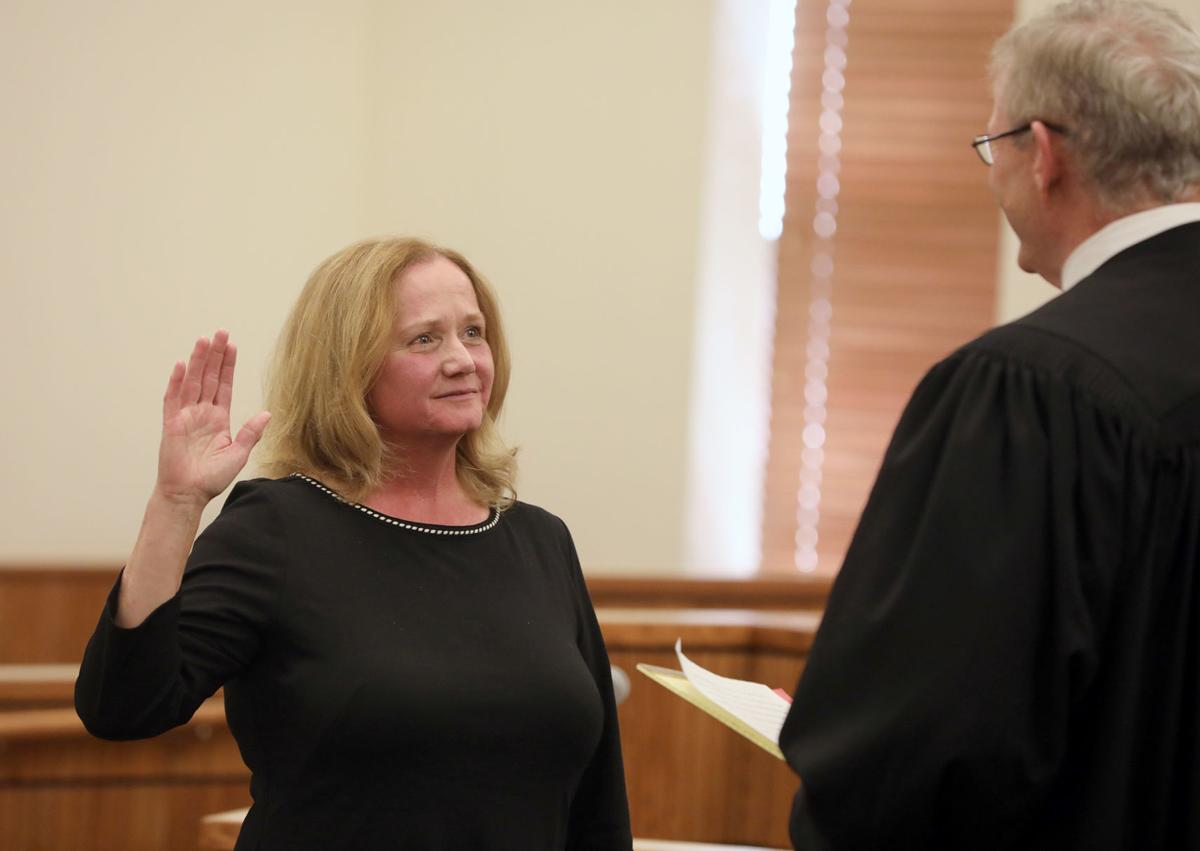 The president signed a bill making it possible for Flagstaff and Yuma to now hold federal court proceedings into the future.
The bill was able to make it through both the House of Representatives and the Senate and was signed by President Donald Trump late last week. The newly established law allows the federal court in Flagstaff to hold full cases in the city, which is centrally located in the northern region. Before the bill was signed into law, court could only be held in Globe, Phoenix, and Tucson.
Federal court cases include cases that occur on reservations, on federally owned land and include questions of constitutional rights.
U.S. Senators Kyrsten Sinema and Martha McSally first introduced the bill in the Senate in March, and Congressman Tom O'Halleran introduced a companion bill in the House of Representatives. Every member of the Arizona house delegation joined on the bill.
All parties supported the new law because it attempts to make the courts more accessible for victims, witnesses, parties, and jurors to most communities in the northern and southwestern region of the state.
"Take a look at Flagstaff, a growing region, and all the tribal issues that come off the Navajo, Hopi, Havasupai and Hualapai reservation," O'Halleran said. "There are a lot of federal cases. They have to be dealt with somewhere close by."
O'Halleran also added that once the area is established, it would likely bring new, higher skilled workers to the Flagstaff and Yuma areas.
"More attorneys would be able to move into the area because of the need to have somebody at [the federal level] work here," O'Halleran said.
Northern Arizona District Court trials used to be held in Prescott across from the Yavapai County Superior Court. But the Federal Courthouse, which doubles as a U.S. Post Office, is now unstaffed. With the passage of this bill, all northern Arizona trials that were formerly routed through Phoenix will now be routed through Flagstaff.
The two largest contributors to the federal case load in northern Arizona are Grand Canyon National Park and the multiple reservations across the region.
U.S. Magistrate Judges currently work in both Flagstaff and Yuma. Their position as a magistrate judge allows them to oversee hearings before the trials begin, but trial work requires a District Judge with a lifetime tenure, meaning all trials required people to travel down to Phoenix. U.S. Magistrate Judge Camille Bibles is Flagstaff's magistrate judge.
But this new bill will allow president-appointed judges, who serve lifetime appointments, to travel to Flagstaff and Yuma for any cases to be tried in the region.
Flagstaff Mayor Coral Evans was excited to hear about the new law, saying the old system kept people away from their loved ones and the communities where the alleged crime or civil violation occurred.
"This truly makes the court system more accessible to jurors as well as their families," Evans said.