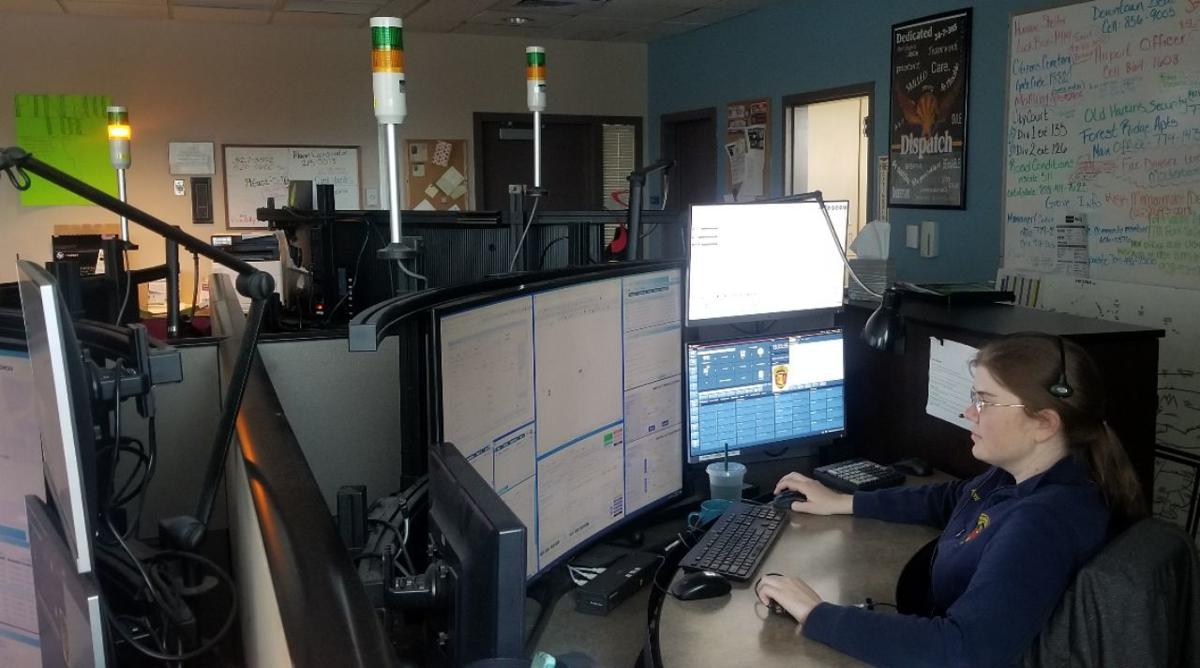 Flagstaff police say people around Coconino County will be able to text their local police agencies instead of calling them over the phone.
The program will be focused on benefiting people who are deaf, hard of hearing, or unable to speak, said Katie Brandis, an emergency communication manager who oversees the Flagstaff Police Department's dispatch. She expects the program will help people in dangerous situations as well.
"There are situations like domestic violence and kidnapping where a victim might not be able to call 911 to speak to an operator," Brandis said via email. "So being able to text to 911 to ask for help gives them a safer way to call 911."
The project is still in the early stages, but has received $56,700 in grant funding and will not rely on city taxes. According to the State 911 Office, police agencies from Page, the Grand Canyon, Williams and Northern Arizona University will be able to use the system once it is implemented later this fall. The money will allow the program to be funded for five years.
Brandis requested permission from the Flagstaff City Council last week to work with other agencies on this project, which the council approved. The agreement said if the state was unable to pay for the costs, each agency would be responsible for paying their portion of cost.
In Arizona, approximately 1.1 million people are hard of hearing, and more than 20,000 people in Arizona are culturally deaf, according to the Arizona Commission for the Deaf and the Hard of Hearing. In 2017, federal courts required the State 911 Office to pay for the text services to grant people who are deaf and hard of hearing access to emergency services.
Sarah Benton, a faculty member at Coconino Community College who teaches American Sign Language, said that she has several family members who are deaf and was happy to hear the program was making its way to Flagstaff.
"Any way that we can increase people's access to resources is necessary," Benton said. "These are members of our population and they deserve equal access just like the rest of us."
One of the challenges for the texting program is that it is still fairly new to Arizona, and only a few other agencies in Arizona use the service at this time. However, Brandis also expected that the younger, more tech-savvy generation would use the texting service.
"It's hard to gauge how many text calls-for-service our agency will receive," Brandis said. "The agencies that have already implemented it report that they only get a few texts each month, however they do not have the university population Flagstaff does."
In terms of operating the program, there won't be much of a difference between how dispatchers will respond to texts versus calls, Brandis said.
"A text call for service will be handled the same way a regular call will. The only difference is we will be having a text conversation instead of talking to someone," Brandis said.
However, Benton said that many people who are deaf learn American Sign Language first and English as a second language, which can make communication more complicated.
"It would be important with Text-to-911 that dispatchers receive training on whether it's a person who is deaf, a person whose first language is Spanish, Japanese or any language," Benton said.
Currently, people who are deaf, hard of hearing or unable to speak must use a relay service to speak with dispatchers if they are in a crisis. Benton explained the relay service involves using video to call an operator who can then voice the person's call for help to local dispatchers.
She said that in the beginning the service was confusing for dispatchers around the country, because dispatchers were unsure where the caller was located and who needed help. She said that service has been in operation for more than 10 years.
Brandis said she was not worried about translations as dispatchers are already hooked up to a translation service.
Dispatchers in Arizona are put through extensive training before giving them a headset, compared to other agencies around the country that do not require any training before. Flagstaff police prefer having higher standards for dispatchers to ensure they can juggle assisting multiple officers in the field while managing multiple callers in crisis at the same time.
Brandis said she didn't expect the text service would add too much training to their system.
"I don't think it will add a layer of complication since the service is integrated into our telephone system," Brandis said. "It's just another feature and tool that they will learn to use."
Be the first to know
Get local news delivered to your inbox!