The end is nigh, at least in the case of Flagstaff's search for a new city manager.
Over a year since former city manager Josh Copley resigned the position citing discourteous treatment on the part of some councilmembers, Flagstaff City Council is reviewing four candidates who applied to take the job.
Of the four, three are from outside Arizona while the fourth, Shane Dille, has been a deputy city manager for Flagstaff for the past three years.
Jill Keimach has previously worked in cities across California, John Craig currently works as a deputy manager in Rio Rancho, N.M. (part of the Albuquerque metro area), and Sara Hensley has worked as an interim assistant city manager in Austin, Texas.
One of the four will replace interim city manager Barbara Goodrich, who has been holding the position since Copley's departure and is looking to retire.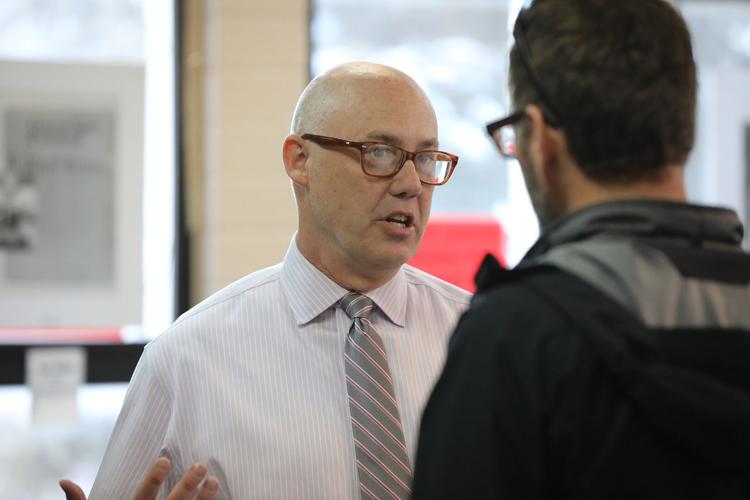 While three new people have joined the council since Copley's departure, three other councilmembers and the mayor remain. None of the candidates for city manager said they were particularly concerned about working with any of the councilmembers.
Keimack said she has been viewing many of the council meetings and was "impressed at how professional and civil they work, at least from the outside perspective, and I hope that is authentic and will continue into the future."
Keimack added a good working relationship with Council is of particular concern to her.
Keimack left her previous position as the city manager in Alameda, California after she secretly recorded a dispute between herself and two councilmembers over who to hire as the new fire chief. Keimach alleged the two were threatening her job if she did not hire their preferred candidate for the position.
Recording someone without their knowledge is against the law in California, but not in cases where the recording is made with the belief that it may show certain criminal conduct, according to reporting by the San Francisco Chronicle. As such, Keimach was cleared of any wrongdoing by the D.A., and she received a $945,000 severance package from the city of Alameda upon her later departure.
Craig agreed with Keimach that he was not particularly concerned over treatment by Council but added that in such a position as city manager, some amount of conflict is inevitable.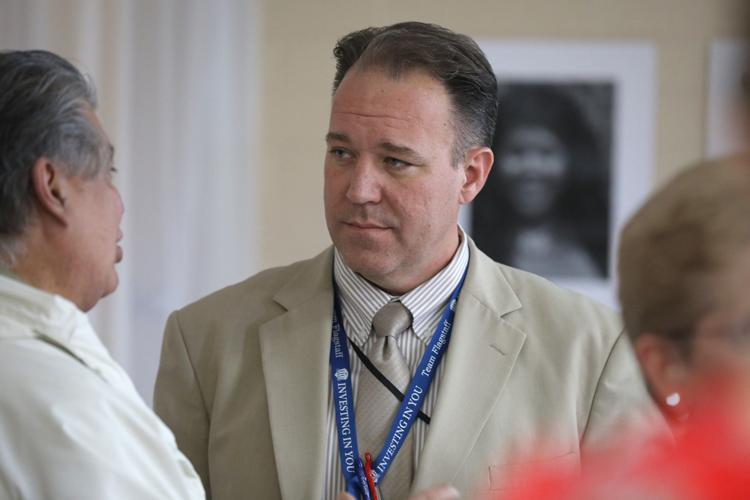 "As an employee who reports to seven individuals, it is important to have an individual relationship with each of them so you know where they are coming from and what they're thinking," Craig said.
Dille, who worked at the city through that time, said he believed many of the councilmembers have learned a lot since that time and what he appreciates is that the council and the city as an organization still have a sense of how they can grow and improve.
He added that "when Council hires a manager, they should establish clear and well communicated expectations."
Hensley said during her time as interim assistant city manager in Austin, dealing with problems was often and issue of communication and bringing all the stakeholders to the table.
"[It's important to look] at where you want to have an urban feel and more commercial development and how important it is to engage your citizens about why the need for development, but in the right place and the right time," Hensley said.
Keimack said she too has worked on issues related to development and housing throughout her career and hopes to bring some of that experience to Flagstaff.
"I have worked in the public sector for 30 years and I feel like 29 of those years I have been working on affordable housing and homelessness and transportation," Keimack said. "They're sticky situations and hard-to-solve problems and there's not one solution."
At the same time, even as the priorities of the council change and its members rotate out, Hensley said it can be important to keep Council up to date on the progress staff members are making and the goals they set forth.
Both Dille and Craig agreed.
"[The] manager knows what's going on every day and has to keep their bosses informed," Craig said. "It's important to communicate with Council what you're going to do and why you're going to do it."
As the only internal candidate, Dille finds himself in a somewhat different situation than the other three candidates. But he said in his time at the city, he has had the opportunity to work with nearly every part of the organization.
"It has really given me a good depth of experience in terms of what our operations are and more importantly, what kind of issues the community faces," Dille said.