Flagstaff drivers were thrown into snowbanks and slid on icy roads as the snowplows cleared roads for the first winter snowstorm this past weekend.
The storms dropped 7 to 11 inches this weekend depending on which part of Flagstaff you were counting in, according to the National Weather Service, but across the city, the amount of calls for assistance from the Flagstaff Police Department spiked. The first weather system dropped snow late Thursday night while the second system left powder late Saturday night into early Sunday morning.
From Friday through Monday morning there were 143 accidents, according to Cory Runge, spokesperson from the Flagstaff Police Department.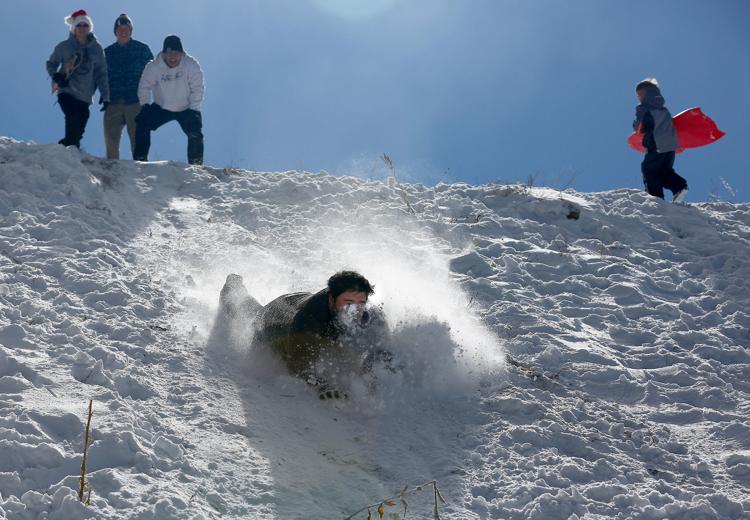 The worst parts of the storm for drivers came from the first snowfall on Thursday night and Friday morning. After that first half-foot of snow, drivers were involved in a total of 88 accidents that did not result in any injuries and 22 accidents where people were hurt.
Flagstaff drivers had the toughest time after the first storm, calling in 44 accidents without injuries each day on Friday and Saturday. Drivers were involved in 10 accidents where people were hurt on Friday and 12 on Saturday.
The second storm on Sunday left 2 to 5 inches and was much less dangerous, with only 12 non-injury accidents and nine injury accidents.
Runge explained that from Friday through Monday morning the weekend before, there were only 42 non-injury accidents and four accidents with injuries.
"We would ask that the public extend the distances that they're following other vehicles," Runge said. "Drive extremely slow. A lot of the time the icy conditions make it difficult to stop. Avoid driving in severe weather."
Return of the snowpack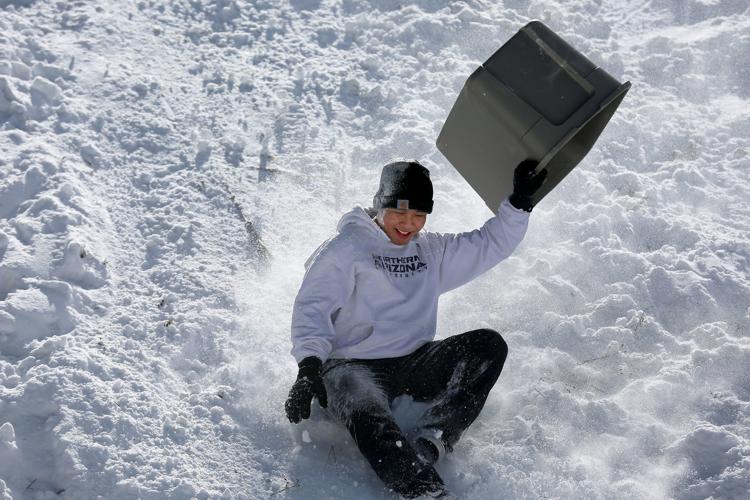 This past weekend's storm dropped up to 7 inches in Williams, but the upcoming storm set for later this week likely won't hit that low of an elevation. The storm is forecast to be warmer, according to Justin Johndrow, meteorologist at the National Weather Service in Bellemont.
Johndrow explained that based off his Monday forecasts, if we do get snow, it will likely come on Thursday night.
"If it does snow, it will probably be a wet snow," he said. He added that the weather will be warmer on Tuesday and Wednesday before the system moves in.
The high temperature Tuesday in Flagstaff is expected to be 43 degrees, with a low of just 18. It moves up to 48 degrees on Wednesday, with a slight chance of snow showers after 11 p.m. that evening. The National Weather Service currently lists a 50 percent chance of snow Thursday and a 40 percent chance of precipitation on Friday, with highs returning to the mid-40s by the weekend.