A student housing project proposed on a piece of land currently home to the former Jeld-Wen Windows and Doors facility on Butler Avenue and Sawmill Road might no longer be a possibility.
During Tuesday's Flagstaff City Council meeting, a 5-2 vote denied a request to rezone the property from industrial use to high-density residential and commercial.
The development, which had been proposed by the Houston-based McGrath Real Estate Partners, would have held 268 units and more than 800 beds. The Flagstaff Planning and Zoning Commission unanimously  approved the rezoning request last month.
Similar student housing developments have historically proven controversial with many members of the public, but based on the emails received by city staff, the project had been received more positively.
Barrett Kirk, chief investment officer for McGrath Real Estate, said the developers did not want to comment on council's decision.
McGrath invested a substantial amount of money into the project's planning.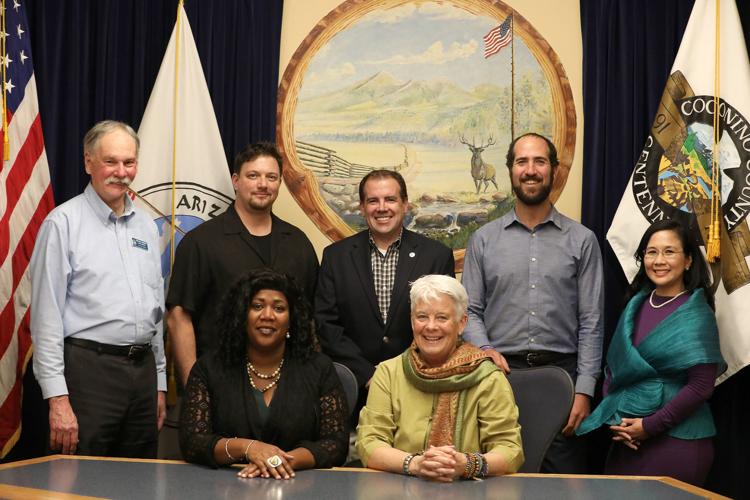 Councilmembers did not speak to why they voted to deny the request on the dais, but Councilmember Jim McCarthy said he was somewhat surprised the vote broke down the way it had.
McCarthy was one of the two councilmembers who voted in favor of the zoning amendment, joined only by Regina Salas.
McCarthy said he had been impressed by what the developer was willing to concede in order to make the development more appealing to council, but that obviously many of his colleagues felt differently.
Additionally, McCarthy said if he had complete control of the project, it would look very different from what McGrath proposed but added, "We can't expect a developer to do what we want to do unless we are going to pay them."
Throughout the negations with council, officials with McGrath lowered the number of four-bedroom units, designated 10 percent of units as affordable housing and committed to providing a free bus pass to all residents for the first five years of operation.
Councilmembers hoped the development might add more affordable housing than what was initially proposed, but were told by the developer that it would not be able to do so while keeping the development financially viable.
However, another issue for council had been the potential loss of property within city limits zoned for industrial uses.
Councilmember Charlie Odegaard told the Arizona Daily Sun the loss of industrial zoned land had been at the top of his mind during the vote.
"Once it's gone, it's gone and we won't ever get it back," Odegaard said. "A rezoning, in my opinion, is a big ask. Not something to be taken lightly."
Odegaard added he believes preserving industrial land within city limits is important when it comes to attracting more businesses and industries to the city.
Before he would approve such a rezoning request, Odegaard said he would need to see how it was a benefit to the community as a whole.
Nonetheless, Joe Galli, senior adviser for public policy with the Greater Flagstaff Chamber of Commerce, wrote in an email that he was disappointed with the council's decision, adding that they "blew it."
"The Mayor and four Councilmembers put the stop sign up on what would have been a nice community asset," Galli wrote. "The action is very disconcerting, and sets a terrible precedent for future economic growth and meeting Flagstaff's housing challenges."
McCarthy said the decision may be taken as a warning to future developers.
"I think other developers will be cautious before proposing a development of any sort if they need a zoning change," McCarthy said.
Odegaard disagreed with the potential future concerns and said he hopes the decision does not change developers' minds when they are looking at investing in Flagstaff.
He pointed to the fact that a number of the councilmembers and the mayor, who had voted against the development proposed by McGrath, voted in favor of the Mill Town project last year.