Flagstaff Arts and Leadership Academy graduate Darrion Gallegos, 26, is currently dancing his way through the east coast on Ariana Grande's "Sweetener" tour.
Gallegos said working as a backup dancer for "Ari," as he affectionately calls the pop star, is a dream come true.
"I was like melting," Gallegos recalled of their first meeting. "I was so excited because she's been someone I've always wanted to work with. You can feel in her music and her work that she has a lot of love for the things she does."
Gallegos has also danced for Taylor Swift, Demi Lovato, Gwen Stefani, Fergie, Camila Cabello and Sharaya J in music videos, awards shows and concerts and has appeared on the Ellen Show and X-factor. Gallegos said although he gets butterflies from meeting and working with big names, he doesn't mind them. 
"When you really love what you do, butterflies are something that's telling you that it's right," Gallegos said. "You have to remind yourself that you are built for this and just dive in wholeheartedly."
Born and raised in Flagstaff by his grandparents, Gallegos grew up playing different sports, trying out a multitude of musical instruments and taking art classes. He began to experiment with dance while attending Knoles Elementary School.
Leslie Baker, one of Gallegos' FALA dance teachers whose daughter went to Knoles with him, recalled that Gallegos "stole the show" during a fourth grade dance recital. By the age of 14, Gallegos was fully dedicated to dancing, and by the time he had transferred from Northland Prep to FALA as a junior, he was already an accomplished hip-hop dancer, Baker said.
"Our job was to round out his dance experience with some jazz dance, dance history, modern dance and a little bit of tap," Baker said. "He quickly became a student teacher and choreographer and it was difficult to challenge that boy, but I think I did once or twice."
Robert Corbin, who taught Gallegos modern dance and ballet at FALA, noticed Gallegos' strong work ethic as a teenager.
"Darrion did not need any motivation from me. He was fully committed to what he wanted to do. He soaked in every bit of knowledge I gave him. He never wavered, complained or questioned what was asked of him, but took it all in and grew," Corbin said.
Gallegos carried this work ethic with him to Los Angeles, where he moved after graduating in 2012.
"My dance style is very much that of a chameleon, especially moving to L.A. -- I wanted to always be able to be that performer that no matter what the choreographer or director needed, I could do," Gallegos said.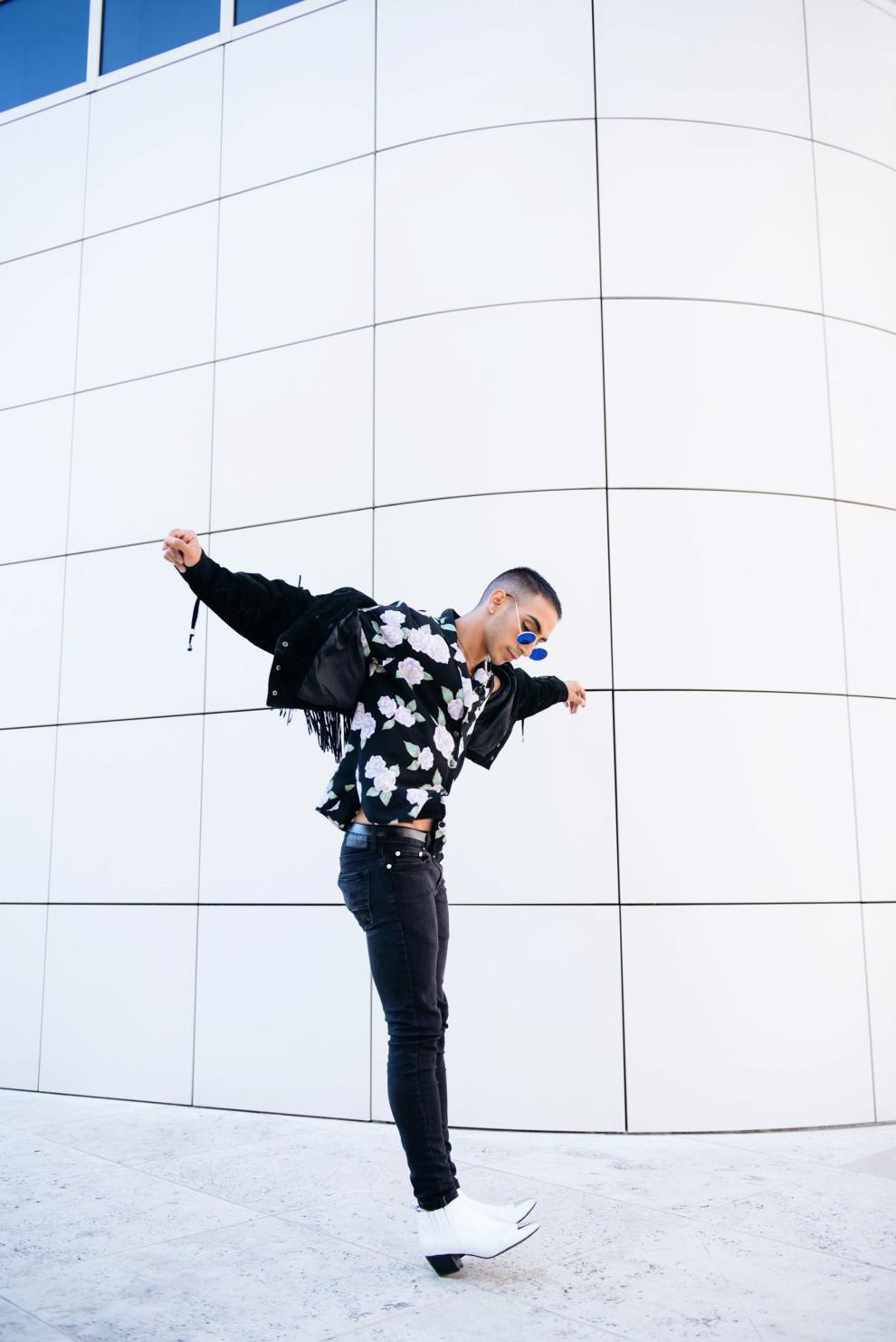 Shortly after his L.A. move, Gallegos participated in the Nexus Elite Protégé program, where he had won a scholarship for 2011-12 and was able to assist on the Pulse tour, training under top choreographers.
"Everything at FALA was like a precursor to gear up for this life," Gallegos said of his alma mater. "It really helped me make sense of all my influences and learn how all forms of art go hand in hand."
Since moving to L.A., Gallegos has also been able to work as a choreographer and artistic director, helping put concerts together and build stages. He has teamed up with brands like Puma and Converse to promote their products on social media, working both in front of and behind the camera.
"Being able to utilize my art background and put it into my career is a blessing," Gallegos said. "I want to continue my work on an even greater scale and impact the industry in such a beautiful way."
One way Gallegos believes he is impacting show business for the better is by "crushing" gender stereotypes.
"The industry can be very particular. People try to put you in a box or a certain category of what we're capable of," Gallegos said.
Working as a dancer for Grande has given Gallegos an opportunity to publicly break out of that set mold. For Grande's Sweetener tour, Gallegos was asked to play a "more feminine role" and dance in heels alongside the females.
"In this particular job it doesn't feel like I'm just dancing but doing my part to change the world," Gallegos said, adding that representing the LGBQT community is much bigger than himself. "I'm not the first to do something similar but I am continuing the momentum."
After finishing the U.S. and Canadian portions of the Sweetener tour in August, Gallegos and the dancers will spend two months touring Europe. Although Gallegos said constant traveling and almost nightly shows can "definitely feel tiring," he said he loves hanging out and chatting with the 12 other dancers on the tour bus. Between shows, Gallegos said the dancers get out and explore whatever area they are in, going to staple restaurants, the mall or a beach.
Phoenix was one of the first stops on the tour, and Gallegos took advantage of the proximity to Flagstaff, driving up with all the dancers to introduce them to his grandparents.
"It really just depends on the year and what project I'm working on that really allows me to go back home," Gallegos said, adding that he makes sure he is always in town for the winter holidays and tries as much as he can to visit during summer and his free time.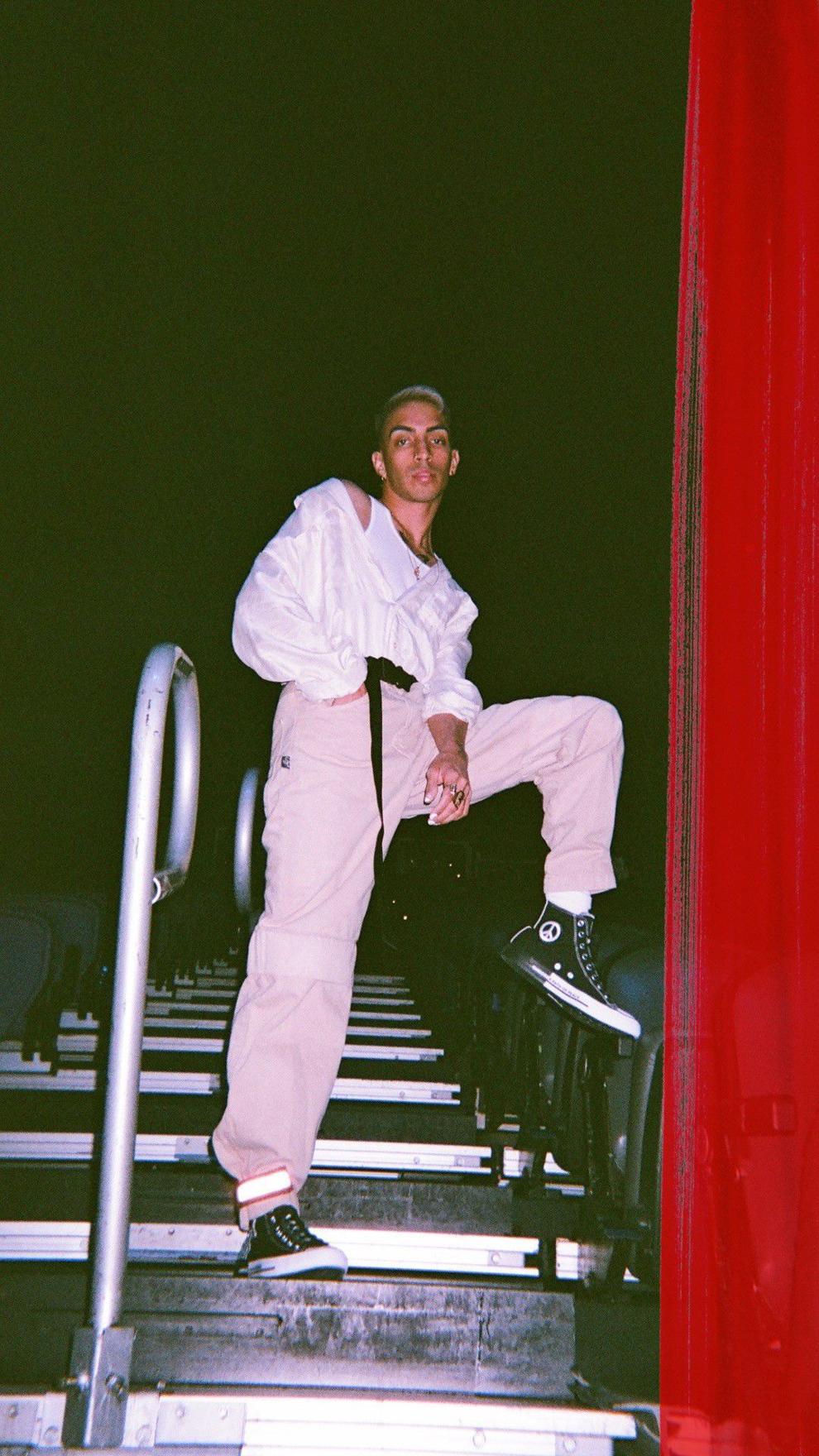 "Flagstaff will always have my heart; it was such an incredible place to grow up, with all the art community and how open the town is makes for a brilliant place to be," Gallegos added.
Gallegos admitted that while he got much of his technical dance experience from schools, most of his personal dance influence came from partying in Flagstaff as a teen.
"Since Flagstaff is such a college town, I'd go to all the parties and dance with everyone," he said, adding that he was able to meet with tons of diverse people and pick up tidbits from their styles.
When back in town, the "little bar scene at Monte V" is his favorite, he said. "If a really good song comes on, you can definitely catch me on the dance floor."
Although Gallegos cherishes his time home, he said traveling has opened his eyes and expanded his creative influences.
"Art is like a pallet of colors and wherever you travel you take a color with you and you add it to your pallet. The way that you paint your world is so based of off the colors that you have," Gallegos said. "And that's really how I see my world – my world is very colorful and it's very bright and there's a lot of texture and a lot of shades."