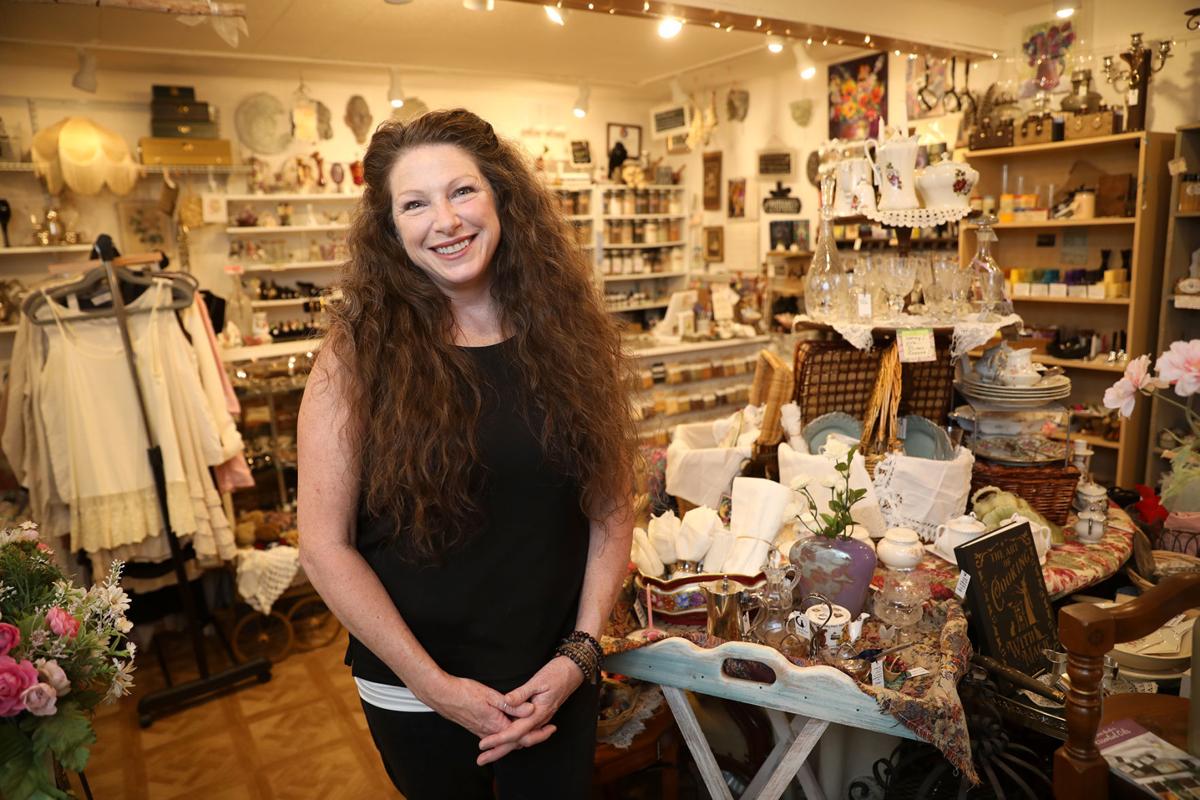 Dressed in all black? Check.
Jamming to '80s music? Check?
Sharon Lynne isn't the stereotypical witch portrayed on TV shows and seen on Halloween decorations. She knows brooms aren't for flying, she never casts spells that could hurt anyone and she loves The Cure.
A Flagstaff resident of 19 years, Lynne opened antique shop Victorian Moon in a suite on San Francisco Street in 2017, after dabbling in everything from consulting to contracting to even running the Mother Road tap room.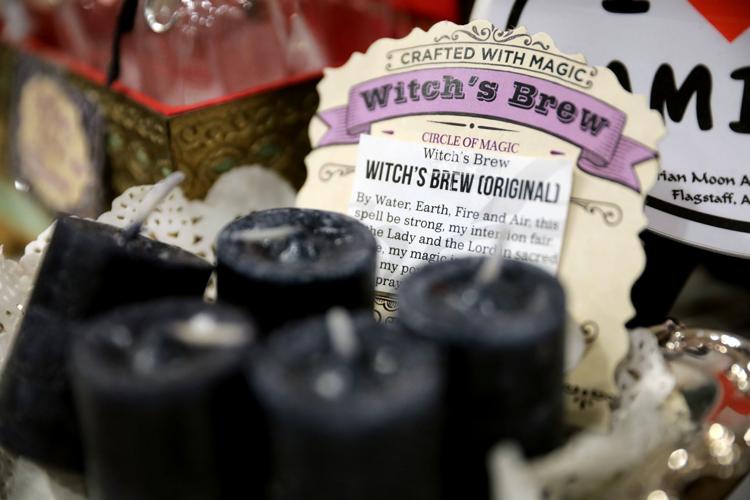 The shop is focused on the Victorian era -- which was a time when the occult was very big, Lynne said.
"You could not walk down the street without someone wanting to read your palm or do your cards. The ladies were very into séances," Lynne said. "When people come in that may not be familiar (with the occult), I just kind of give them that bit of history -- which is perfect, because then I can meld two of my passions together."
Lynne said items from her occult section are now her best sellers, topping the porcelain tea sets, lace clothes and art work.
"More and more people would come in and be like, 'thank you for having your shop. I'm so glad I have a place I can come to now,' and I was really surprised on the quantity of people," Lynne said. "I just kind of see what my customers are wanting and what's selling and just kind of let the shop dictate its course."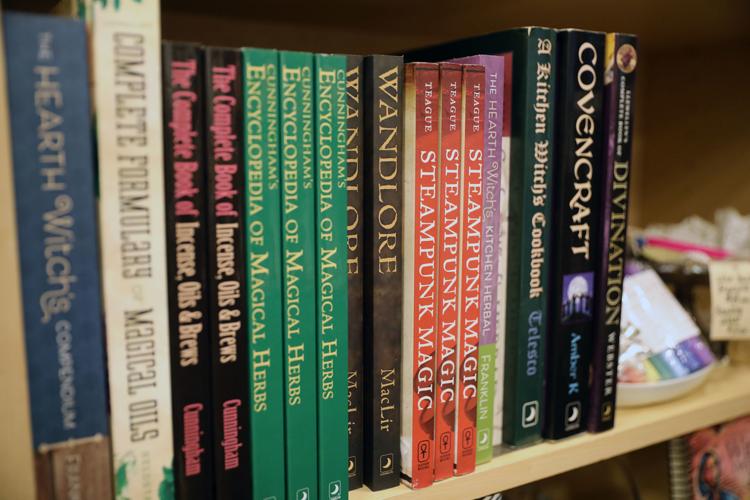 What started as one little shelf with tarot cards, affirmation candles and herbs bloomed into two shelves and is now spilling into a third filled with books with titles like "Wandlore," "Divination" and "Covencraft," crystals, resins, feathers, teas, poppets, mandrake dolls, blank spell books, Witches' Brew candles and even a witches' planner for 2020.
The popularity has grown to the point where Lynne thought there might be a following if she were to teach magic classes, and in July she started up Bella Luna Magical Academy in a room she rents below Victorian Moon.
Her first class was Magical Herbalism, a sensory class where students got a handout that she wrote and were able to experiment with six herbs.
"Students could touch them, smell them, we talked about how students could identify them and what their magical properties are and how to use them," Lynne said.
For Cooking with Magic class, Lynne made an herbed butter to bring in ahead of time.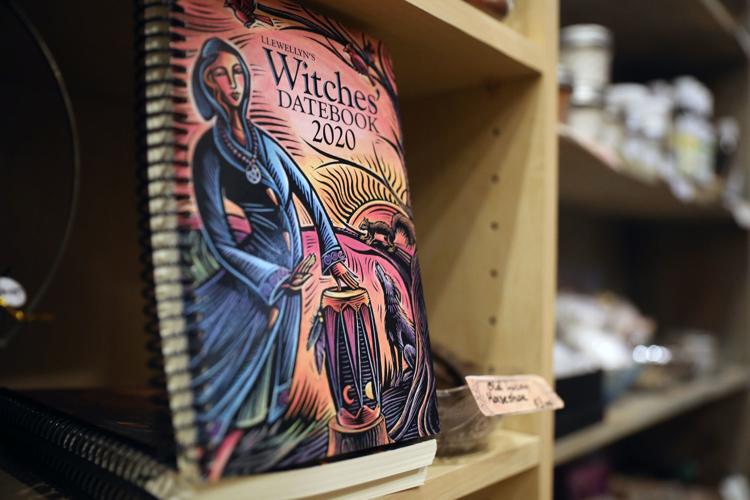 "[It was] unenchanted, of course -- I didn't want anyone getting the wrong idea," she said. "But I did show them how to make herbed butters with intent, charging herbs (like lavender, sugar, basil, sage and salt), enchanting them that way."
Now, Lynne hosts two Saturday classes and started a Wednesday class last week. There is Practical Magic, which teaches beginners how to make altars and cast protective circles, as well as many other topics over the eight weeks including Divination, Kitchen Witchery, Magic of Stones, Protection Magic, The Wheel of the Year and more. The hourlong classes are $10 each and participants can drop in on one rather than signing up for all if they like.
There is also a series of creation classes, where participants learn how to create Spellballs, dream pillows, protective dreamcatchers, charms, poppets and more. These classes are $20. Lynne will also host a free autumn equinox class on Sept. 21 and Samhain (All Hallow's Eve) celebration class on Oct. 30.
Whether one considers themselves a true Wiccan and calls it their religion or is just interested in finding out more about the lifestyle, there is one myth that Lynne debunks for all class-goers:
"There's no violence, no fighting, no requirement of sacrifices. It's a gentle religion, a gentle belief system," Lynne said. "We don't always wear black. We dress like everybody else. We have jobs like everybody else."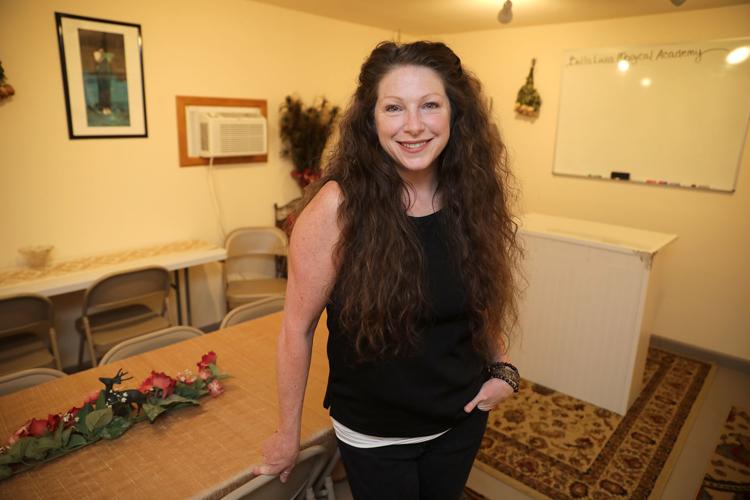 Above all else, being "a practitioner in the old ways" is for people that really have a solid belief in nature, she said.
"There's a lot of deity involved if you want to bring deity into your practice. The archetypes – the woman and the Greek gods and goddesses, the Celtic gods and goddesses," Lynne said. "There's just a lot to it, it's not cut and dry. It's for people that just need more and they find that fulfillment in the love that they get out of practicing this way."
Lynne has more of an eclectic style of witchery, where she takes bits and pieces of magical practices that work for her.
"I'm intuitive, so I do a lot of work with the pendulum, which is nice because its instant and you don't have to sit down with cards and try to figure out what everything means together – it's just like, 'ask a question, get an answer,' and go on with your day," Lynne said. "I have tried for over 30 years to read those darn [tarot] cards and it is not my thing."
Lynne said she started researching the nature religions and found witchcraft as a curious 16-year-old in San Diego.
"I was going to church with my folks every Sunday and I was enjoying it, but it wasn't fulfilling me," she said, adding that at the same time she picked up more of a Gothic style and started listening to alternative '80s music.
Lynne practices independently now, but has been part of a coven in Flagstaff in the past. She said she can perform and feel in-tune with her craft whether inside or outside, even playing disc golf with her 25-year-old son.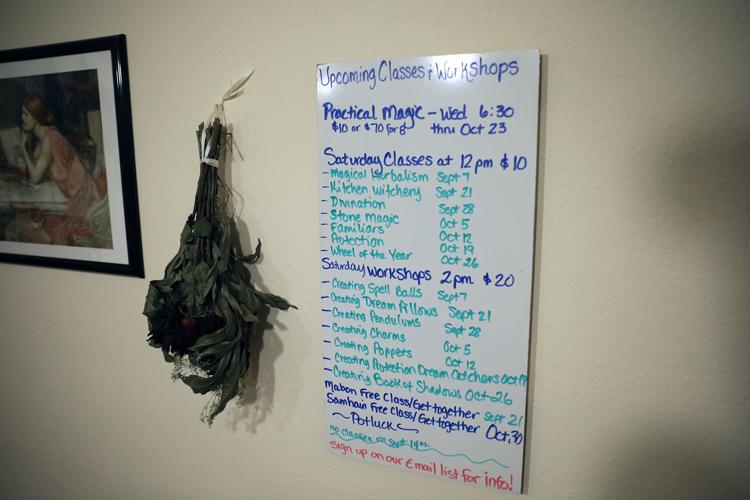 "I'm throwing the disc but I'm also picking up feathers and touching trees and looking at the sky and communicating with nature that way," she said.
Lynne raised her son in witchery (not as a warlock, which has a negative connotation) and he has participated in circles, rituals and has partaken in celebrations of the holy days with her.
"I always told him you don't have to do this if you don't want to," Lynne said. "As you get older you might find that your beliefs are changing, you might want to go explore other belief systems. So I completely support that."
Victorian Moon Antiques is located at 13 N. San Francisco Street, down the hall in Suite 103. It is open Wed. through Sat. from 10 a.m. to 6 p.m. and Sun. from 11 a.m. to 4 p.m. The Magical Academy is located in the same building, down the stairs. Those interested in classes at Bella Luna Magical Academy can sign up at victorianmoon.com/bellaluna-magical-academy.html or call 928-863-8311.
Be the first to know
Get local news delivered to your inbox!