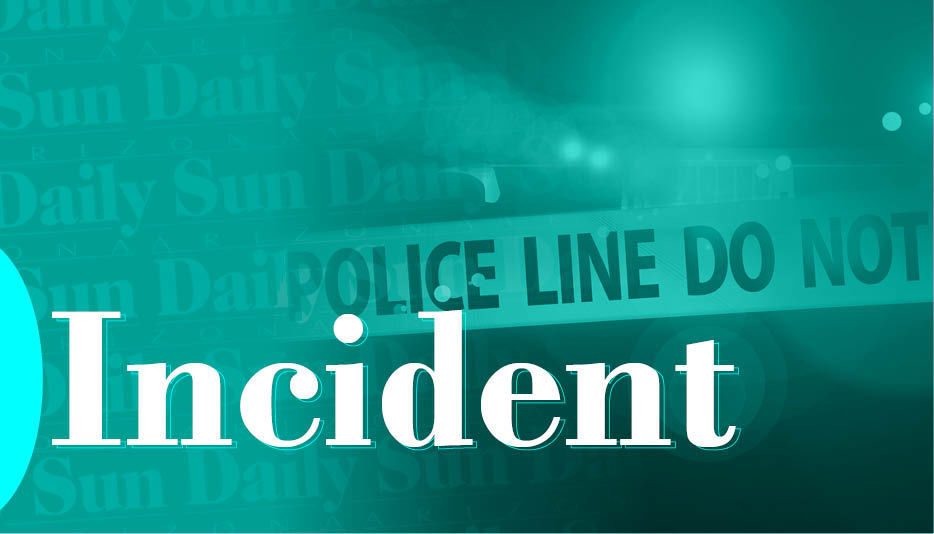 A man and his father have been found dead in Flagstaff after the son was hit by a train and his father was found dead from cold exposure after New Year's Day.
Travis Haudley, 28, of Lukachukai, Ariz., was killed after being hit by a train near the intersection of East Route 66 and East Ponderosa Parkway on New Year's Day. The next day, his father was found dead lying in the snow near the pedestrian tunnel that runs beneath the East Butler Avenue and East Ponderosa Parkway intersection. Emerson Haudley, 47, of Chinle, was found near the tunnel and is believed to have died from exposure to the cold. He did not appear to have any signs of train injuries.
It is not immediately clear why Travis's father was found dead far from his son without any obvious injuries, said Charles Hernandez, spokesman for the Flagstaff Police Department.
"It's hard to say why he wouldn't remain on scene or come back when the police were there," Hernandez said. "We're working to try and help put the pieces together."
Hernandez explained the father was located in a part of the tunneled walkway that was hidden from pedestrians and passing motorists. The tunnel section of the walkway is a part of the Arizona Trail.
You have free articles remaining.
Detectives are waiting for video footage from Burlington Northern Santa Fe's train and autopsy results from the Coconino County Medical Examiner's Office to learn more answers.
The train versus pedestrian case was reported to Flagstaff police as two men being hit by a train late on New Year's Day, Hernandez said. No other family members or animals were included in a part of the police investigation.
After finding the first body, police searched for the second man but did not find him.
On Jan. 2 after 10 a.m., an unresponsive man later identified as Emerson was found lying in the snow. Medical personnel were on scene when officers arrived, and Emerson was already found dead. The low in Flagstaff on the night of Jan. 1 was 6 degrees.
There are many resources available for people in need of warmth or shelter during the winter like Sunshine Rescue Mission and Flagstaff Shelter Services, which provide shelter, and Catholic Charities, which provides tents and clothes.
"We do need the public's help to locate and identify those who may be in need," Hernandez said about the concern of people dying from the cold. "In this instance he was not readily seen from the roadway, so it made it difficult to determine he was in some sort of need for shelter."