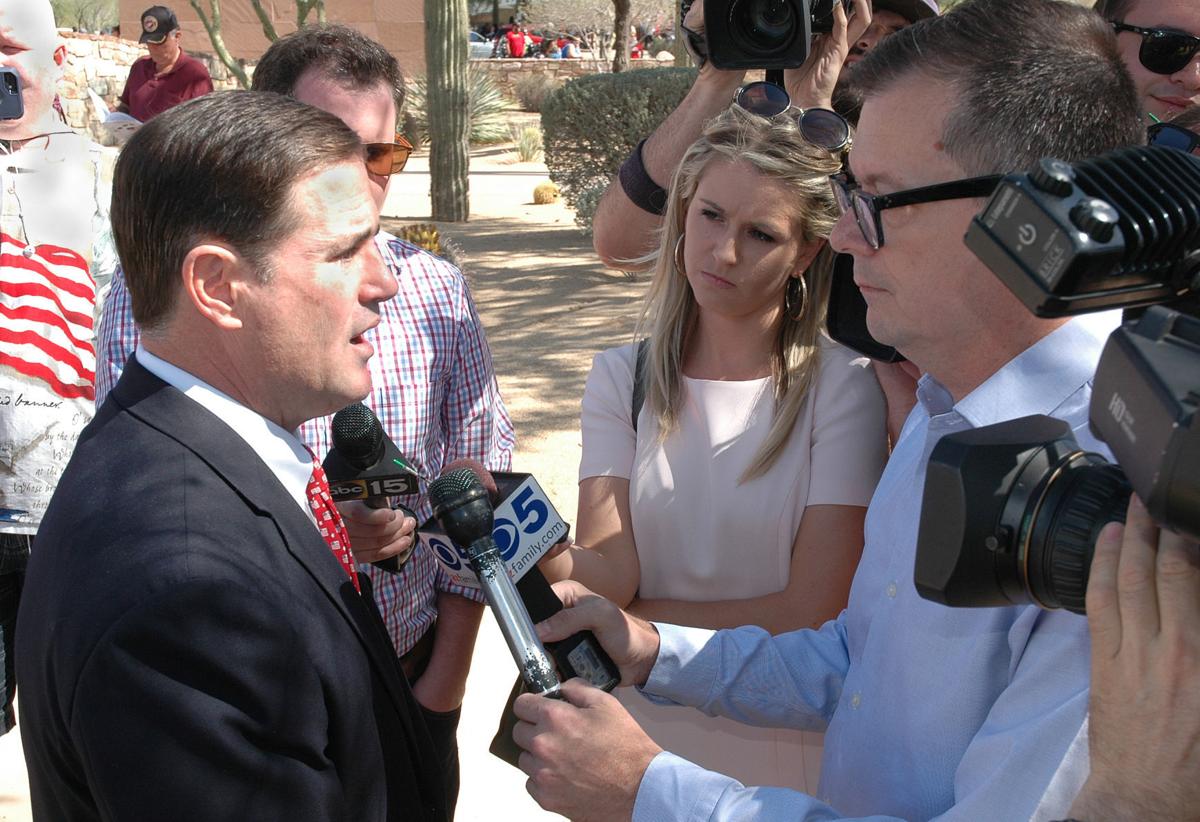 A day after the president of the Arizona Education Commission called on State Senate President Karen Fann (R-Prescott) to remove Senator Sylvia Allen (R-Snowflake) as the chair of the senate education committee, more pressure is building to have Allen removed. 
On Wednesday, Senator Martin Quezada (D-Phoenix) and the group ProgressNow Arizona delivered 1,000 signatures petitioning Fann condemn Senator Allen's recent remarks and remove Allen as chair. 
The pressure comes after Allen was recorded saying inflammatory comments at a Republican event in July. Allen said her comments, which were referred to "the browning of America" were taken out of context and were not racist.
You have free articles remaining.
On Facebook, Allen apologized for the remarks, but in an interview with the Daily Sun, Allen described the backlash to her comments as a "verbal lynching."  
In a media release from ProgressNow, the group wrote that Allen's comments were extreme and hateful make her "incapable of serving Arizona's diverse student population."
On Tuesday Governor Doug Ducey defended Allen, falsely saying she had disavowed them.
"[Allen] says she has love in her heart for every person and like I said, I've worked with her for years and that's consistent," Ducey told reporters. 
Adrian Skabelund can be reached at the office at askabelund@azdailysun.com, by phone at (928) 556-2261 or on Twitter @AdrianSkabelund.
Be the first to know
Get local news delivered to your inbox!