A 10-month drug investigation involving drug traffickers based out of Flagstaff and Williams culminated in the arrest or charging of 37 people on Tuesday, Flagstaff Police Department officials said.
A wide assortment of drugs were involved in the operation's investigations including methamphetamine, heroin, marijuana, cocaine and acid. The people picked up in Tuesday's operation are facing felony allegations of selling drugs. The grand jury warrants were served throughout the day on Tuesday.
Originally 44 people were involved in the investigation, but seven people were not arrested in the operation.
The Northern Arizona Street Crimes Task Force led the investigation with the help of the FBI's Safe Streets Task Force, Bureau of Alcohol, Tobacco and Firearms, Arizona Department of Public Safety Gang Unit, Coconino County Sheriff's Office, Arizona National Guard Counter Drug Task Force and Homeland Security Investigations.
You have free articles remaining.
The Arizona Daily Sun previously reported on Wednesday that more than 20 people were arrested by the operation, citing police officials. The arrests occurred in neighborhoods like High Country Trail and Yaqui Drive near South Lake Mary Road, on multiple streets in Sunnyside, on North Highway 89 and Townsend Winona Road, multiple locations on Butler Avenue and on South Slagel Street in Williams.
The names of the people arrested on the Grand Jury warrants include: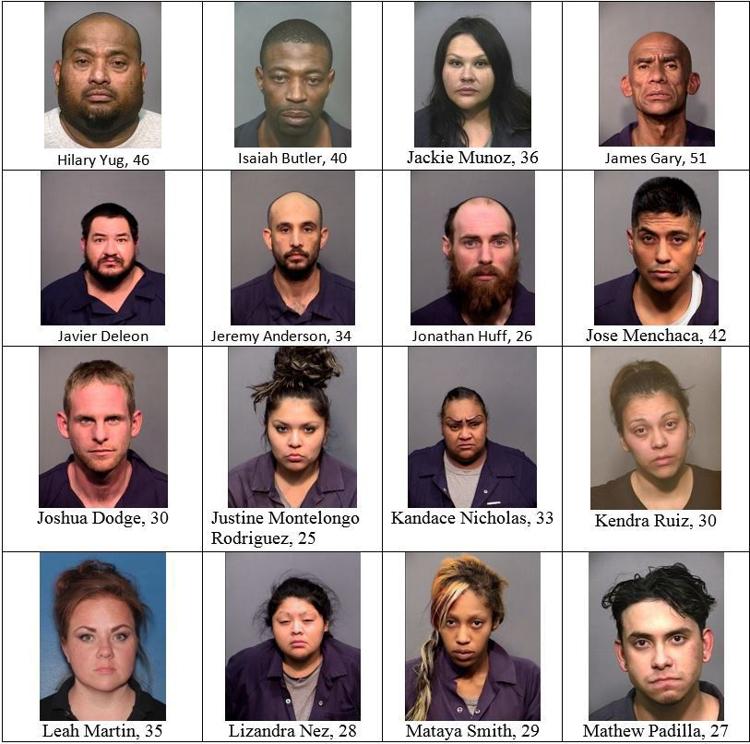 Adam Smith, Adrian Manychildren, Amanda Gallegos, Anthony Land, Arian Nez, Brandon Humes, Cesar Rivera Vasquez, David Hernandez, Delbert Clendenning, Diana Collins, Dustin Fredericks, Eric Tsosie, Ferris Saufkie, Jackie Munoz, James Gary, Javier Deleon, Jeremy Anderson, Jonathan Huff, Jose Menchaca, Joshua Dodge, Kandace Nichols, Kendra Ruiz, Leah Martin, Lizandra Nez, Mataya Smith, Matthew Padilla, Milo Capps, Randy Padilla, Ricky Borneman, Robert Cottrell, Rodney Reed, Roger Repp, Twaylinda Dodson, Vanessa Cardenas and Zachary Ybarra.