An undocumented community activist, convicted drug felon and longtime Flagstaff resident has taken his own life less than two months after being deported to Mexico.
Francisco "Frankie" Madrid-Holguin died by suicide in Hermosillo, Mexico on Monday, according to his lawyer Lee Phillips.
Madrid, who lived undocumented in Flagstaff since he was 4-months old, was deported in August after serving a total of 1.5 years in detention and prison for heroin possession. Flagstaff Police arrested him in January 2016 for possession of narcotic drugs for sale, possession of drug paraphernalia and carrying a weapon in the commission of a felony crime.
Madrid was in possession of 20 grams of heroin at the time of his arrest and was transferred to U.S. Immigration and Customs Enforcement. He pleaded guilty to possession of a dangerous drug in March 2017.
Some community leaders were deeply saddened over the loss of a committed activist for LGBQT and immigration rights, as well as his involvement with organizations such as the Northern Arizona Interfaith Council and the Sunnyside I AM Youth Group.
"I woke up this morning to a message sent to me late last night that Frankie took his life," Putzova said. "I feel incredibly sad because his death could have been prevented. The cruel immigration laws of this country killed him. I can't imagine being sent to an exile to a foreign country I have no connections to without the ability to see my family ever again. The cruelty of his situation is incomprehensible to most of us."
Others, such as former city Councilman Jeff Oravits, expressed sympathy over those affected by the opioid epidemic, but said "We are a nation with immigration laws and drugs laws," and that undocumented individuals who break the law have to face consequences.
He also stated that if the country wants to give leniency to individuals such as Madrid then citizens should work to change the law.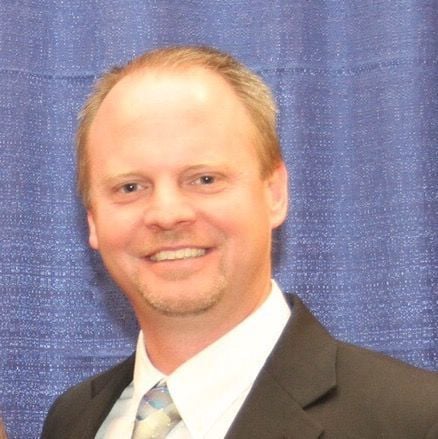 Putzova disagreed, saying that Madrid's immigration status and legal troubles should have been separate issues.
"Frankie got into legal trouble but paid his debt to society. America was made whole," Putzova said. "He was rehabilitated by serving his 1.5-year sentence. His trouble with criminal law should be a completely separate issue from his undocumented status under the immigration law. In what meaningful way was he different than any other citizen, naturalized or US-born that he deserved to be exiled?"
Putzova's GoFundMe page for Madrid's legal defense did not mention his drug arrest, a point of contention for her critics.
"If you come to this country illegally and you commit a felony you shouldn't be welcome," said local political activist Rob Wilson.
Wilson added that individuals like Madrid, who have lived in the United States their entire life, should be even more cautious about committing a felony.
"They are more aware than anyone about the risk," Wilson said. "The deterrents should be even greater in their case."
But Flagstaff Mayor Coral Evans also expressed frustration at the system that deported Madrid.
"We don't often talk about the mental and emotional toll it takes on people when their immigration status is vulnerable and being taken away, or the stress and challenge of trying to take care of a family when you don't have legal status," Evans said. "My heart breaks, not just for Frankie and his family, but for all Dreamers whose lives are being held in limbo."
Madrid, who had been living with distant relatives in Mexico, was becoming increasingly anxious and depressed at the thought of never seeing his family, according to Phillips, who spoke to Madrid days before his suicide.
"He seemed to be distressed and depressed over the thought that at 25-years old he would never see his family or go back home again," Phillips said. "He started saying that he couldn't see a future alone in Mexico."
Madrid was also upset over his mother's hospitalization due to heart troubles, according to Phillips.
Madrid lost his work visa in 2014 after his immigration attorney failed to file his application for the federal Deferred Action for Childhood Arrivals Program. He then could no longer legally drive and was unable to support his family while his brother, Norberto "Beto" Ramos-Madrid, faced trial for the murder of Juan Hernandez.
Madrid's brother was found not guilty in 2015, but by then Madrid had become addicted to heroin.
Madrid's friend, Mary Black, said the culmination of his addiction and deportation led him to suicide.
"His sensitive heart and soul had been through so much," Black wrote on social media. "He tried and had one bad luck thing after another. He just wanted to come home to Flagstaff and be with his family, friends and daughter."
Phillips said that taking away Madrid's ability to work pushed him to start using heroin, which got him arrested and then deported.
"People without legal status are in the worst possible situation," Phillips said. "We force them into these situations where they do things they wouldn't normally do, like shoplifting and drugs. We take away their chance to raise up and then punish them for it."
Evans described Madrid as "one of my kids," who she knew since he was 9 years old and said she was "heartbroken over the loss of such a beautiful life."
Phillips said he and his family had grown close with Madrid and they would all miss having dinners and long talks with him.
Phillips wished he could have done more to stop Madrid's deportation, but conceded that the circumstances were dire because of Madrid's drug offense.
"In theory we could have stopped his deportation, but it would have been extremely unlikely," Phillips said. "When you are dealing with drug charges it is very unlikely."
Phillips went on to say that Madrid was a good person despite his legal troubles.
"He was a sweet and happy soul who just couldn't handle what life threw at him."
Family and friends will plan a memorial service for Madrid once his remains are brought back to the U.S.